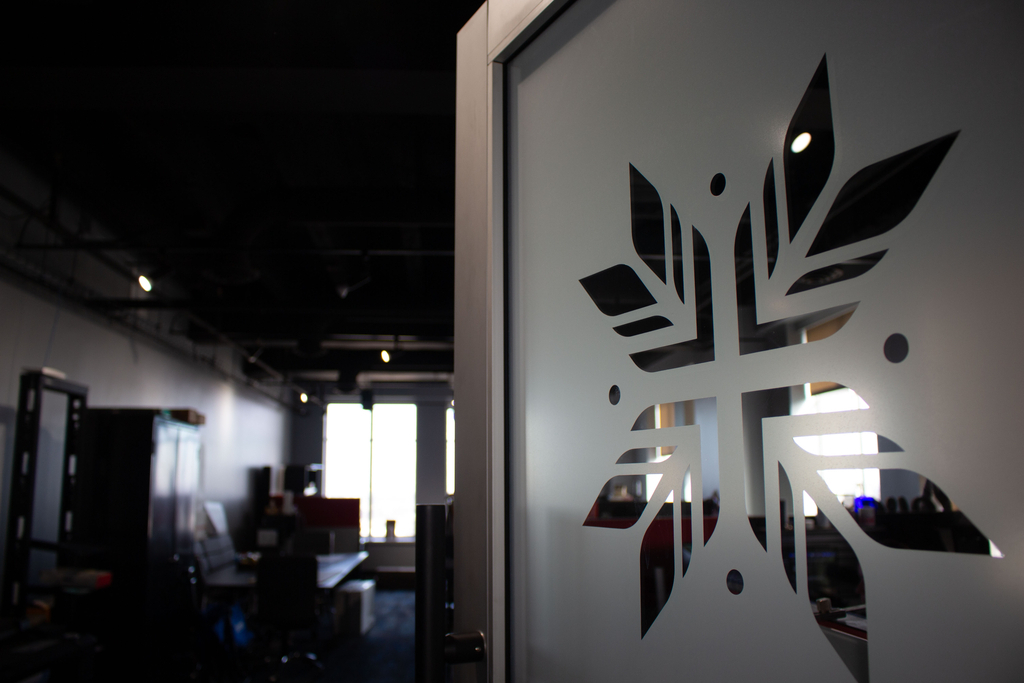 Details

Real Estate
Tribally-owned Bodwé Professional Services Group finds itself well-equipped to solve a current challenge: it's growing so fast that it needs to design and configure more space for its operating companies.
Fortunately for the firm, it has some experience in that arena. Bodwé, a unit of the Pokagon Band of Potawatomi Tribe's non-gaming economic development arm, Mno-Bmadsen, owns firms that provide architecture, design, engineering and other development services. Two of those business units have recently announced renovations, expansions and a new satellite location to accommodate their fast-growing workforces and lists of projects.
Never miss the biggest stories and breaking news about the tribal economy. Sign up to get our reporting sent straight to your inbox every Monday morning.
The firm's Tulsa, Okla.-based Blue Star Integrative Studio, for example, recently completed renovations and expanded its offices to accommodate the firm's growth. The now 2,700-square foot space gives it room to hire additional architecture and interior design staff, while paying homage to Blue Star's Indigenous roots. The office features a land acknowledgement on one wall to honor the traditional caretakers of the land that now makes up Tulsa.
Meanwhile, Blue Star's sister company, Kalamazoo, Mich.-based Seven Generations Architecture + Engineering, also recently announced a new satellite office in San Antonio, Texas.
Overall, Bodwe is growing at a fast clip, having doubled its workforce to 140 over the past two years. Bodwé Creative Director Dean Suarez-Starfeldt attributes the growth to two things: Bodwé's ability to enter competitive markets through its tribal and federal relationships, and the synergies between its constituent companies.
"We're bringing together a team that works together all the time, and that I think is showing up in the work we do, and the efficiency and the operations of the work we do," Suarez-Starfeldt told Tribal Business News. "We operate as one team, we're working together on the same platforms. That's a real benefit that we can bring to clients. That's also a reason we can point to as a reason for that growth."
Blue Star's renovated offices and headcount growth are preparing the company for a planned expansion of its presence in Oklahoma, said Bodwé COO Jeremy Berg in a statement.
"Blue Star is key to expanding our presence in Oklahoma, throughout the Great Plains, and into the Southwest," Berg said. "We want to keep meeting people, moving forward, and supporting Tribal nations across the region."
'Synergy and relationships'
Bodwé comprises four groups: the above-mentioned architecture firms, as well as Kalamazoo-based WKB Engineering, and Steelhead Engineering.
Blue Star, Seven Generations, and Steelhead are 8(a) certified companies, meaning they receive competitive advantages when vying for federal contracts.
For Mno-Bmadsen and Bodwé, securing federal contracts — and subsequent work in Indigenous communities, such as through the Indian Health Service or Bureau of Indian Affairs —has proven a successful method of pushing the group's presence into new arenas and markets, Suarez-Starfeldt said.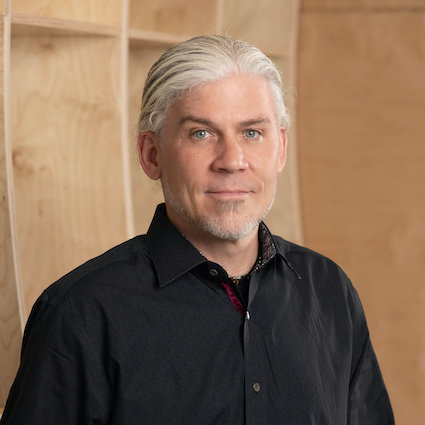 Dean Suarez-Starfeld (Courtesy photo) "That's one of the key differences, because we are tribally owned, because our companies are 8(a), we are able to compete for federal contracts and federal set-asides that would be out of reach for smaller A&E firms," Suarez-Starfeldt said. "We're really expanding the work we're doing in healthcare and direct relationships as well as federal relationships. That is really fueling a lot of our growth and is core to our business strategy as a group of companies — leveraging that structure we have to allow us to compete beyond our size."
Between federally contracted work supporting tribal governments and direct work for Native communities, the teams have worked on roughly 150 projects for 50 tribes across the country, Suarez-Starfeldt told Tribal Business News.
"We've taken the approach of how do we build a synergistic group of companies that aren't just delivering revenue all to the same source, but actually collaborating," Suarez-Starfeldt said. "We've unified our communication platforms, our back office stuff, the design tools that we use - even though the companies are legally and financially accountable, there's a layer between them that creates some efficiency."
Leveraging 8(a) relationships and building professional services enterprises has become an increasingly popular method of diversifying non-gaming revenue in Indian Country, according to prior Tribal Business News reporting. Per that story, federal contracting represents more than 75 percent of all new non-gaming enterprises.
More specifically, tribes are "overrepresented" in government contracts involving manufacturing, professional services, general administrative support, and construction, according to the report. More than two thirds of contracts acquired by tribal enterprises come from the Department of Defense.
According to a December Center for Indian Country Development at the Minneapolis Federal Bank report, tribal enterprises have earned more than $202 billion in revenue since 1981. The same enterprises have grown to secure roughly 2.5 percent of federal procurement dollars by the end of 2021.