BAY MILLS, Mich. — The Bay Mills Indian Community says it will no longer pursue an off-reservation casino in Michigan's northern Lower Peninsula and is dismissing its lawsuit against the state, noting that pursuing the case would not be an effective use of resources.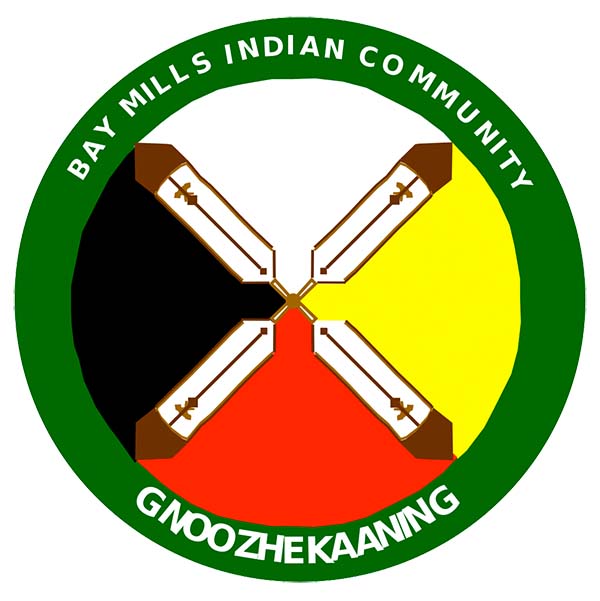 In exchange for the tribe dropping its case, the state of Michigan also agreed to dismiss its decade-long lawsuit against the tribe. In a Nov. 19 court filing in U.S. District Court for the Western District of Michigan, the state said both parties "stipulate and agree to a voluntary dismissal, without prejudice and without costs or attorneys' fees."
The competing lawsuits stemmed from Bay Mills Indian Community opening a casino on land it purchased in Vanderbilt, Mich., about 100 miles south of its reservation in the eastern Upper Peninsula of Michigan.
Bay Mills argued that its use of certain trust funds to acquire the land, as spelled out in provisions in the Michigan Indian Land Claims Settlement Act, permitted the tribe to operate a casino on the property. The law, enacted in 1997, provided Michigan tribes with judgment funds to make up for the low fees paid by the U.S. government to the tribes when their lands were ceded under treaties in the 1800s.
The law said land that the tribes acquired with the funds "shall be held as Indian lands are held," which Bay Mills argued cleared the way for gaming on the Vanderbilt site, where it opened a small casino in 2010. Its goal with the gaming facility was to "provide new economic opportunities for the Tribe, its citizens and partner communities."
The state of Michigan sued the tribe, alleging that the casino operation was a violation of the federal Indian Gaming Regulatory Act and the tribe's gaming compact with the state. Questions posed by that case eventually wound up before the U.S. Supreme Court, which said in a 5-4 decision in 2014 that the tribe's sovereign immunity protected it from the state's lawsuit.
The case was sent back to the U.S. District Court, where both sides have remained in dispute.
"This agreement concludes a lengthy legal dispute that may have lasted several more years," Ryan Jarvi, press secretary for the Michigan Department of Attorney General, said in an email to Tribal Business News. "Instead, under this agreement, the tribe is prohibited from conducting gaming activities on the subject land for five years, and the tribe's lawsuit against the State has been dismissed, allowing the State to better focus its resources on other concerns, such as protecting our natural resources from pollution and controlling the spread of COVID-19.
"We look forward to continuing to build upon the relationships of mutual respect that have been established between the State and the tribes that call Michigan home."
The tribe said it would not comment on the dismissal other than issuing a prepared statement.
In the statement, Bay Mills said its agreement with the state "simply ends the litigation, and does not include any other terms regarding whether the land is eligible for gaming." The tribe added that the dismissal "will help improve cooperation on economic development between Michigan tribes."
Two other Lower Peninsula-based tribes, the Saginaw Chippewa Indian Tribe and the Nottawaseppi Huron Band of Potawatomi, opposed Bay Mills' Vanderbilt casino and sought to intervene in the U.S. District Court case.
For its part, the tribe cites its impending launch of a statewide online gaming platform as a driver to dismiss the case against the state.
"The Tribe has achieved its goal of creating new economic opportunities through its internet gaming partnership with DraftKings, among other ventures," according to the statement.
In June 2020, Bay Mills announced a deal with DraftKings (Nasdaq: DKNG) to operate its retail sportsbook at Bay Mills Resort & Casino and eventually expand into online sports betting once the Michigan Gaming Control Board finalizes its rules, which is expected by early next year.
At the time of the announcement, digital sports entertainment and gaming firm DraftKings released a consumer study that found more than one third of respondents had placed a legal sports bet using a mobile application after traveling to a location where sports betting was legal. Another 55 percent of respondents had never made an online wager, which the company said demonstrates "the potential among casual bettors upon market entry."
"Expanding on what entertainment options we can offer at Michigan's longest operating gaming facility is always our goal," Bay Mills Indian Community Chairperson Bryan Newland said in a statement at the time of the DraftKings deal announcement. "Our new on-site DraftKings Sportsbook will be one more great reason for Michiganders to vacation with us in the Upper Peninsula."
Since you're here.
Doing business anywhere is a challenge, but it's even more challenging in Indian Country. Tribes and their citizens face unique obstacles as they try to build Native-owned enterprises: the patchwork of federal laws, bureaucratic red tape, limited access to capital and the fact that most people are unfamiliar with what's involved in operating a business in Indian Country.
We believe Tribal Business News can help remove some of those hurdles by highlighting what tribes and Indigenous business owners are doing to build the tribal economy. We're committed to bringing you thoroughly reported and well-crafted stories about Native entrepreneurs, M&A, expansions, best practices, economic data, government policy and other relevant business news. Our goal is to make Tribal Business News required reading for tribal council members and leaders of Native businesses, as well as state and federal legislators, policymakers, economic developers, entrepreneurs, bankers, lawyers and anyone interested in doing business in Indian Country.
Hopefully, you'll consider supporting Tribal Business News through a discounted subscription ($99/year — use coupon code "TBN21") or a donation to help fund our reporting. Sign up for our free weekly newsletter that comes out each Monday morning.
Megwetch for your continued support.