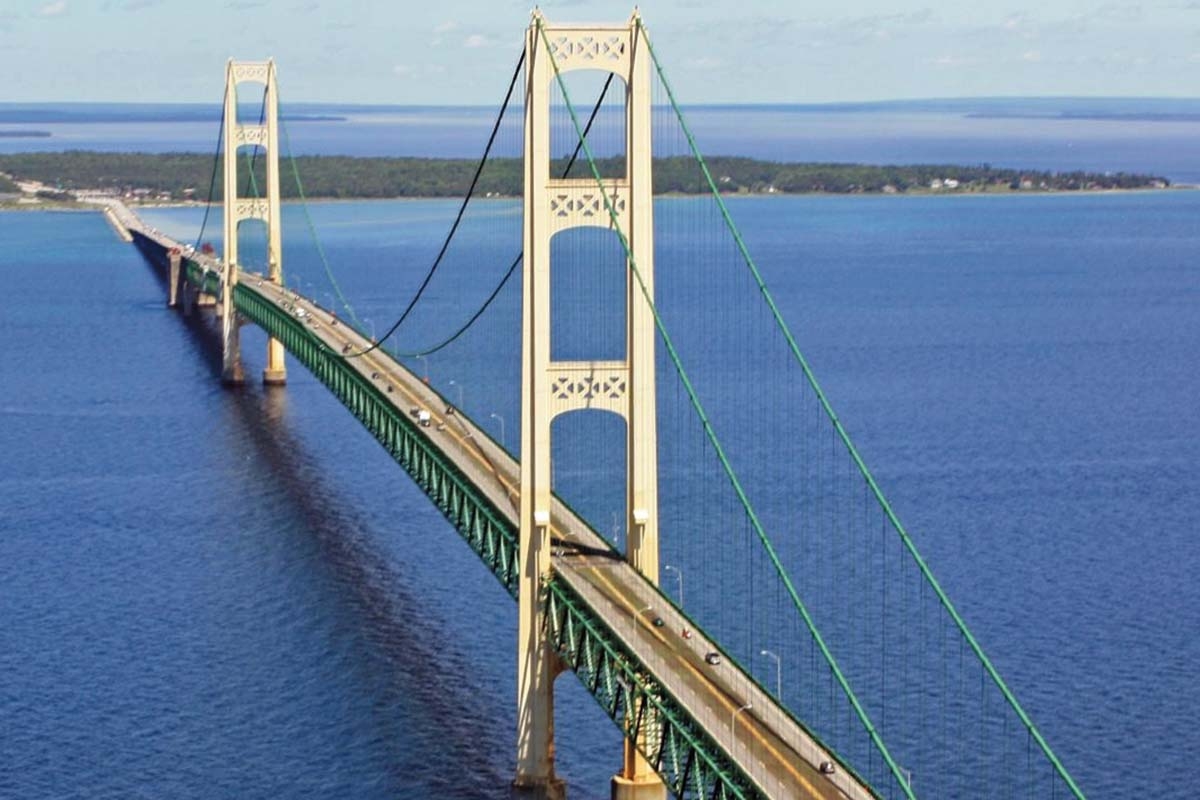 Details

Sovereignty
BRIMLEY, Mich. — A tribe in Michigan's Upper Peninsula is challenging a state permit allowing Enbridge Energy to build a tunnel for the Line 5 oil pipeline under the Straits of Mackinac that separates Lake Michigan and Lake Huron.
In its challenge, the Bay Mills Indian Community claims that the state Department of Environment, Great Lakes, and Energy (EGLE) "unlawfully abdicated its statutory obligation to evaluate the Project's effects on cultural and historical resources" in issuing the permit to Enbridge before the completion of studies about important cultural and archaeological sites.
The tribe has rights to hunt and fish in a wide swath of Michigan guaranteed to it and other signatory tribes by the 1836 Treaty of Washington, rights that could be adversely affected by any kind of oil spill resulting from Line 5, according to the filing.
"It is incredibly disturbing to learn that EGLE approved this permit without performing sufficient analysis into this pipeline's far-reaching impacts on our cultural resources and treaty-protected fish and plant populations," Whitney Gravelle, President and Chairwoman of the Bay Mills Indian Community, said in a statement.
As well, the tribe claims EGLE approved the permit in violation of the agency's requirements for tribal consultation, specifically that tribal nations be given information in a timely manner so that they can provide input on the proposals and that the agency provides the tribes with preliminary feedback before taking a final action.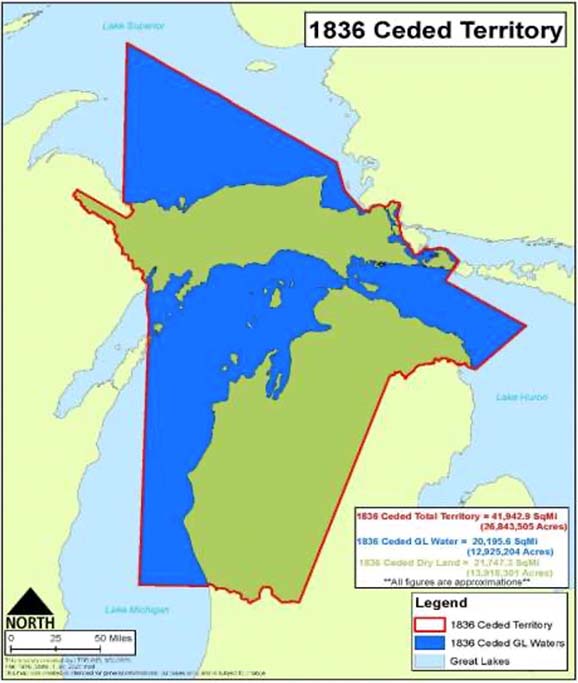 In the complaint, Bay Mills said that throughout the review process, "significant Permit information was frequently provided late or not at all," and that EGLE "failed to provide preliminary feedback to Bay Mills prior to the final decision being made on the permit."
"Side-stepping the concerns of Tribal Nations and rubber-stamping this project before the necessary studies were completed signals a deeply concerning indifference to Tribal sovereignty," Gravelle said.
The Bay Mills challenge is the latest in a series of actions taken by the affected tribes to block Enbridge from constructing the Line 5 tunnel in the Straits of Mackinac. Earlier this year, the Little Traverse Bay Bands of Odawa Indians began the process to classify the straits as a Traditional Cultural Property under the National Register of Historic Places after findings showed cultural artifacts on the lakebed that possibly date back to the last Ice Age.
The 645-mile Line 5 pipeline carries crude oil and liquid natural gas along a route from Superior, Wis. to Sarnia, Ontario that traverses northern Wisconsin and almost the entire length of Michigan's Upper Peninsula before crossing the straits and continuing through the Lower Peninsula to the Detroit area.
In an interview with regional business publication MiBiz, attorney Matthew Fletcher, director of Michigan State University's Indigenous Law and Policy Center, said the tribes' exercising of treaty rights to fight the Enbridge pipeline amounts to a "nuclear option," adding that the state initially approved the pipelines in the 1950s when governments frequently ignored issues related to tribal sovereignty.
"The legal hook is really that the tribes have a right to a homeland, which includes access to clean Great Lakes waters, both for a sustainable fishery and access to water in general," Fletcher told MiBiz. "The treaty rights are really a relatively new player in all of this, though it should never have been that way."
For Bay Mills, the Straits of Mackinac serves as "a place of immense spiritual and cultural significance." Oral histories place the center of creation for North America, known as Turtle Island, at the straits.
In the petition for a contested case hearing filed this week, Bay Mills asked the state Office of Administrative Hearings and Rules to hold a conference and accept evidence to determine that the state and EGLE violated its rules and subsequently issue a denial of the permit to Enbridge.
Barring that outcome, Bay Mills asks the Office of Administrative Hearings and Rules to revoke the permit until Enbridge completes the required cultural resource surveys and outlines a plan to decommission the existing pipeline, in consultation with the tribe.
Bay Mills is being represented in the efforts to preserve its treaty by Earthjustice and the Native American Rights Fund.
"Enbridge has failed to justify how this pipeline tunnel will be in the public interest while disturbing an area of such historic and cultural significance as the Straits of Mackinac," David Gover, an attorney with the Native American Rights Fund, said in a statement. "This permit was granted without the adequate information necessary to address the grave concerns of the Tribal Nations who stand the most at-risk from its approval."
Since you're here.
Doing business anywhere is a challenge, but it's even more challenging in Indian Country. Tribes and their citizens face unique obstacles as they try to build Native-owned enterprises: the patchwork of federal laws, bureaucratic red tape, limited access to capital and the fact that most people are unfamiliar with what's involved in operating a business in Indian Country.
We believe Tribal Business News can help remove some of those hurdles by highlighting what tribes and Indigenous business owners are doing to build the tribal economy. We're committed to bringing you thoroughly reported and well-crafted stories about Native entrepreneurs, M&A, expansions, best practices, economic data, government policy and other relevant business news. Our goal is to make Tribal Business News required reading for tribal council members and leaders of Native businesses, as well as state and federal legislators, policymakers, economic developers, entrepreneurs, bankers, lawyers and anyone interested in doing business in Indian Country.
Hopefully, you'll consider supporting Tribal Business News through a discounted subscription ($99/year — use coupon code "TBN21") or a donation to help fund our reporting. Sign up for our free weekly newsletter that comes out each Monday morning.
Megwetch for your continued support.