CHARLEVOIX, Mich. — Virginia Fields has spent many years selling her jewelry at powwows and other local events. However, her sales at events were not always consistent, and required a great deal of traveling from location to location.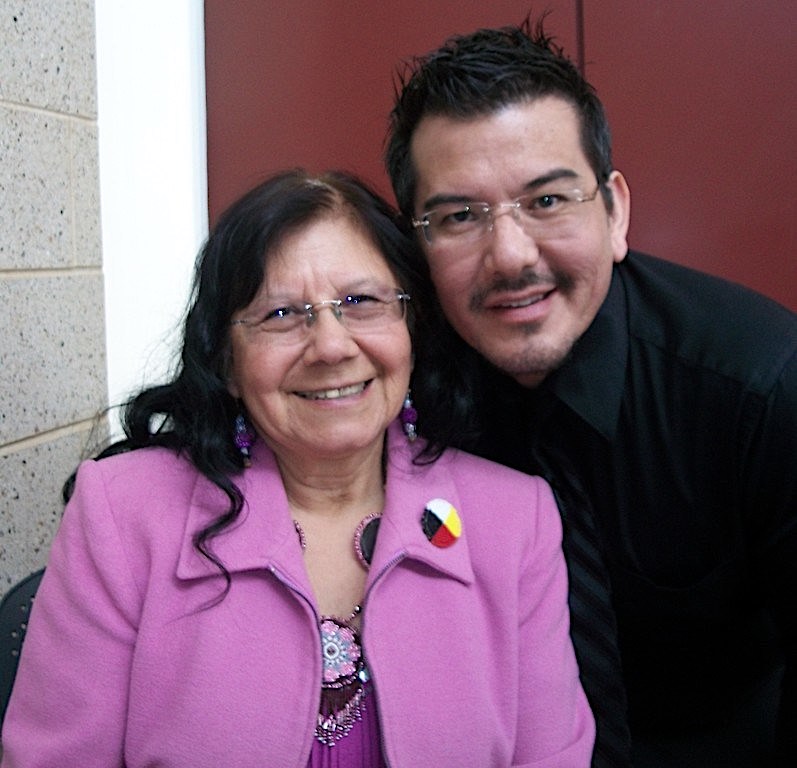 To put more structure around the business of selling her crafts, Fields teamed up with her son to create White Bison Native Art as an e-commerce business.
The online company sells Native American artwork, pop culture reference T-shirts, housewares, hats, jewelry and other items. To build the company's inventory, Fields currently is working on various jewelry projects made out of turquoise, silver, beads and porcupine quills.
Since Fields and her son Hank Fields are both members of the Grand Traverse Band of Ottawa and Chippewa Indians, they place a keen importance on cultural education through the business. Fields said she has always believed in teaching her children about Native American heritage every day, which she even carried through into their adult life. She also shares her knowledge to her extended family, including a niece who recently asked about the significance of the dreamcatcher, for example.
"It's an everyday thing and is passed through the generations, not only to my sons but the rest of my family," said Fields, who learned the craft of beading and sewing from her mother.
Throughout the years, Fields has attended many events to sell her jewelry and has met many artists along the way, becoming friends with a group of them who travel on the same events circuit.
In creating White Bison Native Art, Fields was able to leverage that network of artists to find willing participants in the e-commerce venture.
"They were really overjoyed when we contacted them about getting some of their crafts," Fields said.
Meanwhile, Hank Fields is leveraging his background in business to help with the startup strategy behind White Bison Native Art. He earned a master's degree in business from Ferris State University in Michigan and helped his mother come up with a business plan, organize the finances and establish the marketing strategies.
Hank Fields sought additional mentorship from a local chapter of the Service Corps of Retired Executives (SCORE), which helped him to hone the business plan and find a lender to get White Bison off the ground. To date, the company has invested thousands of dollars in equipment for T-shirt production and to purchase the Native American jewelry to sell on the website.
White Bison also hired a marketing agency to address the digital and social media marketing for the business, which is running on the Shopify e-commerce platform.
Hank Fields said it still gives him a rush to log onto his computer and see the notifications from customers purchasing products.
"It's the coolest thing to see somebody place an order. I think they are saying, 'Wow, I like that and I want to buy it.' It's amazing," he said, noting that he encourages young entrepreneurs to identify what sparks them and to find good mentors.
"Having mentors serves as a good starting point in speaking with others who have gone through the journey first and are usually quite savvy in the business field with tips, ideas, and can suggest plans," he said.
Hank Fields also hopes to share his experience with other Indigenous people interested in becoming business owners.
"I'm definitely using my voice to reach those people because it is an opportunity to help people reach their goals and to help other Natives who have talent in making things like jewelry pieces, drawing and paintings," he said.
At the end of the day, Virginia Fields said she wants to help build a supportive community of artists who can turn to White Bison Native Art for help selling their pieces.
"I think it's important that I extend myself to other crafters because I want them to know that there's someone behind them who is going to help them," she said.