LINCOLN, Neb. — Vision Maker Media wants to enable public conversation and understanding of Native people's stories as told by Native filmmakers.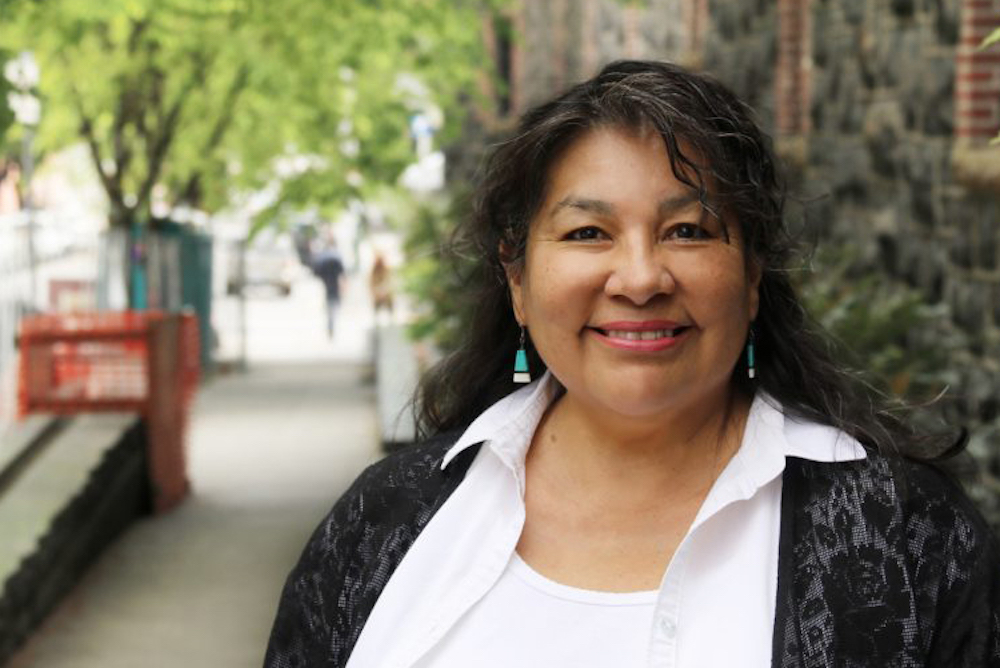 As part of that mission, the Lincoln, Neb.-based organization sponsors the Creative Shorts Fellowship, which started in 2020 and is aimed at cultivating emerging Native filmmakers, pairing them with experienced mentors, providing funding and bringing short stories to life.
"It gives the emerging filmmaker the opportunity to experiment in making short films with a mentor that they choose who is in the film industry. It's been pretty successful," said Francene Blythe-Lewis, executive director of Vision Maker Media. "They gain astronomical film skills and knowledge by working with their mentor for one year and the production of their short films."
Vision Maker Media currently is accepting applications for the 2022 Creative Shorts Fellowship. The organization expects to award six-10 applicants for the year-long program. Applications are due Friday, Feb. 25, 2022 at 5 PM CST.
The proposals must be for a short film of 40 minutes or less, and include a project timeline, expense budget and mentor. Awardees can receive up to $25,000 for production funds.
"We want to provide the opportunity so emerging filmmakers can just explore creative realms in the art of filmmaking," Blythe-Lewis said.
Mentors also are compensated $5,000 from Vision Maker Media in addition to the fellow's award.
Blythe-Lewis said the mentorship component forms an important part of the program because the mentor helps organize and provide guidance to the fellow in making the short film. Fellows paired with mentors also have been able to produce better and more compelling stories, she added.
"I think (the fellows choosing the mentor) is really critical because if the emerging filmmaker can identify with somebody they the respect in the field and they would like to learn from, that makes it a more meaningful working with your mentor, as opposed to being assigned a mentor to you," Blythe-Lewis said.
The need for diversity is prominent in the film industry, which places a priority and an immediacy on the work organizations like Vision Maker Media are doing to elevate more Indigenous filmmakers.
According to Blythe-Lewis, diversity in the film industry needs to be based on a person telling their story in first person because of the level of complexity within a topic.
"We have to be telling our own stories because our perspective needs to be more known and understood," Blythe-Lewis said.
She cites the Missing and Murdered Indigenous Women crisis as one example, noting that it's a national and global issue, but families are individually affected and come from different communities, which leads to different experiences. Dealing with healing and trauma is unique and specific to the affected individuals, so visual storytellers will have a different perspective.
Native American people know what it feels to be Native American, but each person has uniquely different experiences, she said.
"We experience (being Native American) very differently and that's why diversity and why Native voices need to be telling our own stories," Blythe-Lewis said.
That's why she's excited for the next cohort in the Creative Shorts Fellowship program, which will help empower emerging Native filmmakers to tell their stories.
"We need to empower the next generation to be able to feel a sense of pride and accomplishment in owning and telling our (Native) own story to help educate other people about who we are then and now," Blythe-Lewis said.
Want more news about the $130 billion tribal economy?
Tribal Business News publishes thoroughly reported and well-crafted stories about Native businesses and entrepreneurs, growth and expansion strategies, best practices, economic data, government policy and other relevant business news. Tribal Business News is required reading for tribal council members and leaders of Native businesses, as well as state and federal legislators, policymakers, economic developers, entrepreneurs, bankers, lawyers and anyone interested in doing business in Indian Country.
Sign up for our free newsletter to track Native business and the tribal economy. Or sign up for a premium digital subscription ($99/year or $10/month— cancel anytime) to gain full 24/7/365 access to our business news reporting. Megwetch.