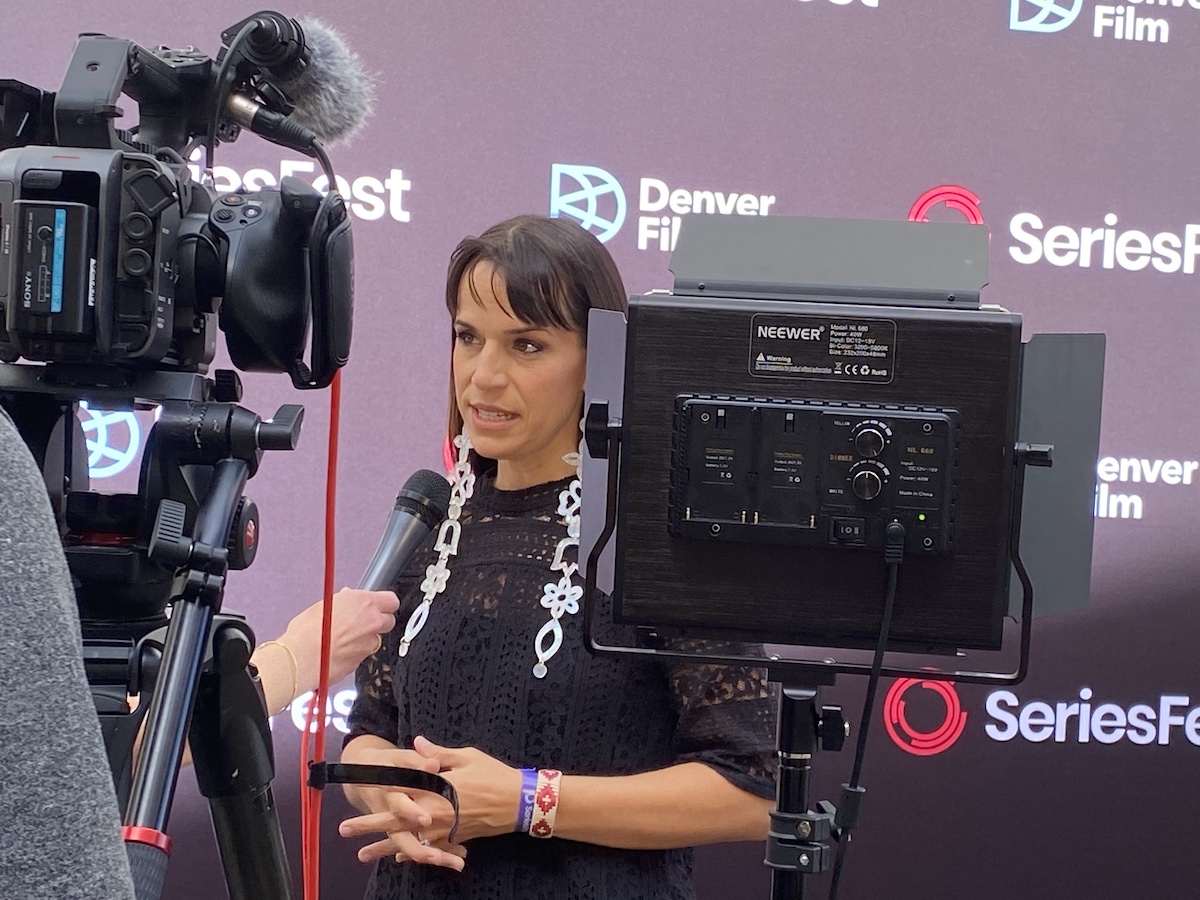 Details

Arts and Culture
CATOOSA, Okla. — The Cherokee Nation Film Office hopes to advance its goal of building Native representation in modern media through a partnership with Oklahoma-based Green Pasture Studios and nonprofit SeriesFest.
SeriesFest's annual "Storytellers Initiative" screenwriting contest, which invites participants to submit scripts for unproduced sitcoms, will require a Native character or writer for submission this year. According to the submission guidelines, scripts must avoid perpetuating stereotypes or poor representations of Native American peoples.
Competitors will participate in a writing workshop with industry experts and work on a live reading of their script with professional actors. The winning script will receive a yearlong development deal with SeriesFest.
"Since the beginning of television, film and traditional media, Native Americans have been grossly underrepresented and currently comprise less than 1 percent of these industries," Jennifer Loren, director of the Cherokee Nation Film Office and Original Content, told Tribal Business News. "The Cherokee Nation and our incredible partners, such as those who joined us at SeriesFest, are doing our part to create more opportunities for proper representation and accurate portrayals of Natives in television and film."
The announcement follows a year of successes for Native representation in film and television, with multiple Native-led projects receiving play on streaming platforms.
SeriesFest co-founder and CEO Randi Kleiner said the group was honored to work with Green Pastures Studios and the Cherokee Nation Film Office.
"We're thrilled to partner with the Cherokee Nation Film Office and Green Pastures to support and elevate Indigenous representation on screen and behind the camera," Kleiner said.
Interested writers can make their submissions on the SeriesFest website. Early bird applications are due July 15, although submissions can be delivered as late as Sep. 16.
Never miss the biggest stories and breaking news about the tribal economy. Sign up to get our reporting sent straight to your inbox every Monday morning.
Building representation
Loren said the contest partnership with SeriesFest — the first such partnership under the Cherokee Film Office's burgeoning collection of programs and projects — represented a chance to continue encouraging Native people to tell Native stories.
"It's super important for everyone to see themselves on screen," Loren said. "I think what Hollywood is learning through their diversification efforts is that when you have the people whose stories you are telling involved in the storytelling — behind the camera, in the boardroom, in the writers' room — it really strengthens the product.
"This competition will show people we're serious about getting Natives in front of, and behind the camera. And then hopefully we'll have a really exciting project to get behind whenever we have a winner."
The partnership with SeriesFest came about because of an existing relationship with Oklahoma City-based Green Pastures Studios, Loren said. Green Pastures and the Cherokee Film Office have partnered before on projects such as providing set-building workshops.
This venture into screenwriting continues building on the Film Office's mission to build a thriving film industry within its jurisdiction, following the launch of the tribe's film incentive program, which will offer $1 million annually to lure producers to Cherokee lands for filming.
That incentive is part of an even larger push across Oklahoma to attract a film industry to the state thanks to lobbying by the Oklahoma Motion Picture Alliance, Loren said. To that end, Gov. Kevin Stitt in May 2021 increased state incentives for film producers from $8 million to $30 million in potential rebates on money spent in Oklahoma.
"That's a huge increase, and will really help us build the industry here in Oklahoma," Loren said. "It's a really wonderful industry for our people to work in. These are good jobs."
On a local level, the Cherokee Nation Film Office now plans outreach into Cherokee communities to find aspiring filmmakers and writers, especially as worries around COVID-19 have started to decline, Loren said.
"We're really looking to get more youth involved and really help them understand there is a place for them in film and television," Loren said. "We want to really get out the message that they can be a part of this industry and get them to start working toward that. We're going to try to get out into the communities, try to get some more kids involved in workshops and things like that."
It's only appropriate that Cherokee Nation deepens its involvement in the film industry, Loren said, noting the tribe's traditions of storytelling.
"We've been storytellers since time immemorial," she said. "For so long, other people have been telling our stories, and they have not done it appropriately. It's time for us to take the bull by the horns and tell our own stories."
Want more news about the $130 billion tribal economy?
Tribal Business News publishes thoroughly reported and well-crafted stories about Native businesses and entrepreneurs, growth and expansion strategies, best practices, economic data, government policy and other relevant business news. Tribal Business News is required reading for tribal council members and leaders of Native businesses, as well as state and federal legislators, policymakers, economic developers, entrepreneurs, bankers, lawyers and anyone interested in doing business in Indian Country.
Sign up for our free newsletter to track Native business and the tribal economy. Or sign up for a premium digital subscription ($99/year or $10/month— cancel anytime) to gain full 24/7/365 access to our business news reporting. Megwetch.