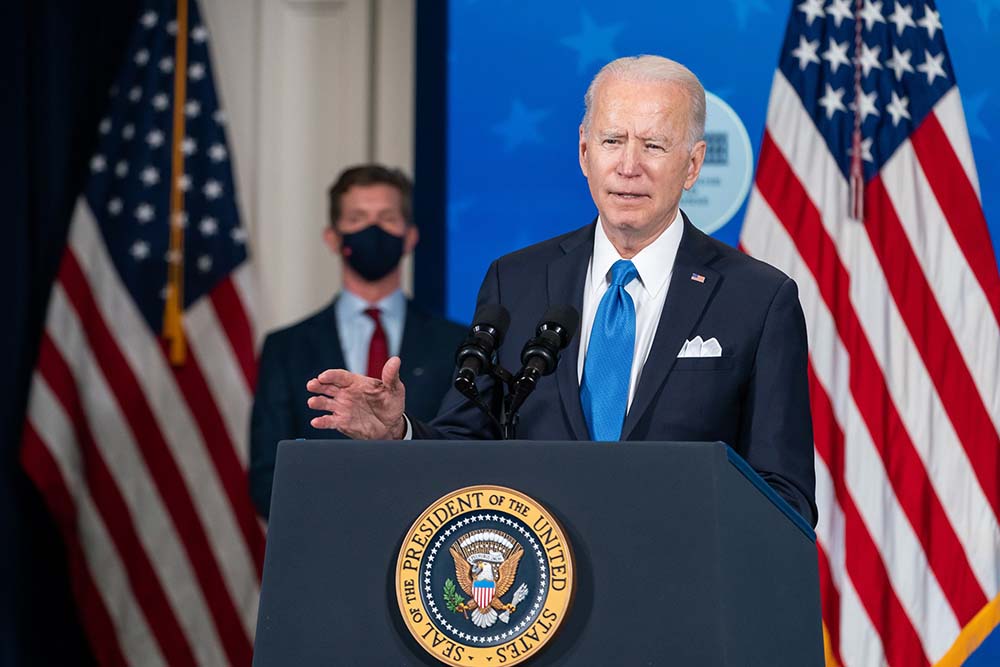 Details

By

Jenna Kunze

Economic Development
WASHINGTON, D.C — Congress approved a $1.9 trillion coronavirus relief package last week, including a historic appropriation of $31.2 billion dedicated to stabilizing Native communities, the largest one-time investment in history for Indigenous peoples.
The Native funding includes money for health care, housing, childcare, tribal government services, education, infrastructure, language revitalization and domestic violence protection.
Among the multibillion dollar investments is $500 million for tribal governments to support capital investments in Native businesses via the U.S. Department of the Treasury's State Small Business Credit Initiative.
The money will be allocated to tribes to assist small businesses through new or existing small business financing programs, sources with knowledge of the policy at the Senate Committee on Indian Affairs told Tribal Business News. Tribes will be able to design their own financing programs to meet the specific needs of their communities, according to a 2021 Congressional study on the State Small Business Credit Initiative. Funding will be allocated based on employment and economic data.
Chris James, president and CEO of the National Center for American Indian Enterprise Development, said this historic investment in Indian Country is sorely needed.
"Based on a survey from last summer, tribally and Native-owned businesses are struggling to make ends meet, with more than 40 percent forced to furlough or lay off their employees," James said. "For many of these businesses, the challenges have only increased in the last eight months. I am confident the significant funding in the American Rescue Plan Act dedicated to Native Americans, Alaska Native, and Native Hawaiians will make a tremendous impact for those who need it most."
The act authorizes five types of small business support programs: capital access, loan participation, loan guarantees, collateral support, and venture capital, according to the report. Tribes will work with the Department of the Treasury to help set up the program for small businesses.
Eligibility for the capital investment support will likely be set by each of the tribes based on their own criteria.
U.S. Sen. Brian Schatz (D-Hawaii), chairman of the Senate Committee on Indian Affairs and a member of the Senate Appropriations Committee, said the bill was in response to a need for relief among Native communities hard hit by the pandemic.
"This historic funding is a down payment on the federal government's trust responsibility to Native communities and will empower American Indians, Alaska Natives, and Native Hawaiians to tackle COVID-19's impacts on their communities," Schatz said in a statement.
On Thursday, President Biden signed the historic bill on video, saying that the essence of the bill was to give "people who built the country a fighting chance."
Since you're here.
Doing business anywhere is a challenge, but it's even more challenging in Indian Country. Tribes and their citizens face unique obstacles as they try to build Native-owned enterprises: the patchwork of federal laws, bureaucratic red tape, limited access to capital and the fact that most people are unfamiliar with what's involved in operating a business in Indian Country.
We believe Tribal Business News can help remove some of those hurdles by highlighting what tribes and Indigenous business owners are doing to build the tribal economy. We're committed to bringing you thoroughly reported and well-crafted stories about Native entrepreneurs, M&A, expansions, best practices, economic data, government policy and other relevant business news. Our goal is to make Tribal Business News required reading for tribal council members and leaders of Native businesses, as well as state and federal legislators, policymakers, economic developers, entrepreneurs, bankers, lawyers and anyone interested in doing business in Indian Country.
Hopefully, you'll consider supporting Tribal Business News through a discounted subscription ($99/year — use coupon code "TBN21") or a donation to help fund our reporting. Sign up for our free weekly newsletter that comes out each Monday morning.
Megwetch for your continued support.