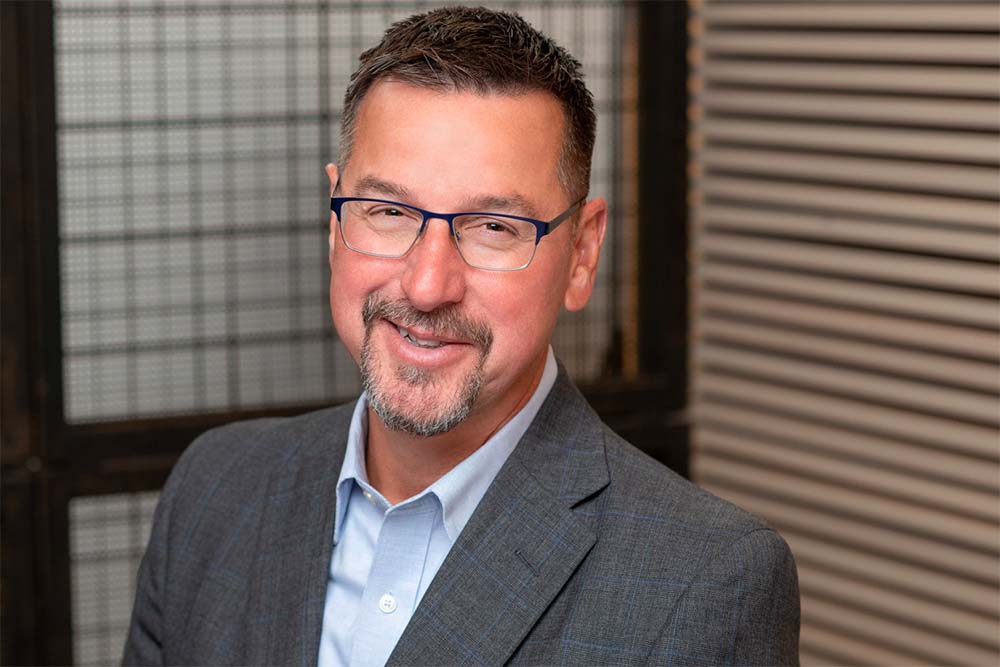 Details

Economic Development
MILWAUKEE, Wis. — After seven years of leading a tribally owned construction management firm, Kip Ritchie is returning to parent company Potawatomi Business Development Corporation following a promotion to become the organization's Chief Operating Officer.
It's a title he held previously, but the PBDC Ritchie is rejoining looks much different than it did during his last stint at the company. For one, the non-gaming business investment arm of the Forest County Potawatomi Community has grown exponentially in the years since it first asked Ritchie to take over its construction management subsidiary, Greenfire Management Services LLC, in 2014.
Ritchie, 55, a member of the Forest County Potawatomi Community, said he's also grown and developed as a leader and brings a new level of skills that will help ensure that PBDC continues to thrive.
An active adviser to tribes and Native American organizations around the country on economic development and diversification, Ritchie spoke with Tribal Business News about the opportunities that PBDC hopes to seize in the years ahead.
Is this promotion a homecoming of sorts for you at PBDC?
A little bit. It's interesting because I had the position about seven years ago when we were a much smaller organization and much younger. You could characterize it as fledgling at that point, a couple years out of the recession, and we were starting to feel growth spurts. Then when I took over Greenfire, it was a great time because construction was starting to happen. We were doing some work for the tribe and we started to diversify and do work commercially. We found a niche with real estate developers building multifamily apartments with historic renovation and adaptive use and some senior living. Each year, we had grown exponentially and our sister companies in the Federal Group have really grown very similarly. We were also making inroads in some other areas like technology and some real estate investments and passive investments.
How has PBDC changed since your last stint?
It's a much different organization. We also have some exciting plans ahead including real estate development. It's one of the things that's been sort of eye-opening for me. I think about our tribe as being an innovator and a successful gaming tribe. But along with that over the last 30 years, we've invested almost $1 billion in real estate development between the gaming property and the Wgema campus here where our office is located in Milwaukee, and the development that the tribe has done up on the reservation and around the reservation.
They've become a pretty prolific real estate developer while maybe not seeing themselves in that light. But the reality is they're pretty influential and putting their money where their mouth is to make change, to create jobs. … We've come a long way, we've got a long way to go to meet the goals that we have for seven generations and beyond. But I think there's a lot to be proud of in what's been done so far. My hats off to the tribe and the tribal council for having that kind of vision and giving us that kind of an opportunity.
I read that when you joined Greenfire, you had to essentially learn the construction industry on the fly and described the process as 'drinking from a firehose.' How do you reflect on the last seven years leading the company for the tribe?
It's been a fascinating journey. I'm not an engineer, but I'm fortunate to be surrounded by engineers. Most of the team are project engineers, project managers, superintendents, so they've made careers out of this business. When you surround yourself with that kind of brain power and that kind of knowledge and people that genuinely love working in the industry and like working together, that's a recipe for success.
Being in a position where the leader has the least amount of construction experience, I've got to be a student of it. I've got to learn and listen and study and pay attention, and that includes not only from the team and our leadership team, our employees, our customers, our ownership, but also that means you have to be transparent, you've got to be humble. We've got to have a flat organization where you really collaborate. You have to be willing to talk openly about the challenges that are in front of us.
Then, when you engage everyone in that strategic planning and visioning and mission, people have ownership. There's a willingness to roll up their sleeves and get behind it and drive the company to success. Even though we face challenges and adversity along the way, I think those things combined made it workable for me in this role. I'm grateful for the opportunity, grateful the tribe allowed me to do it.
How has the experience at Greenfire shaped you as a leader as you jump back to PBDC?
I'm looking at things a lot differently and understanding what it takes to be successful because, like many other tribal economic development corporations around the country, there has been some adversity, there's been success and there's been failure. It's learning from those things and not repeating some of those mistakes, hopefully. Obviously, we're all going to make mistakes, but it's being able to learn from that. I can bring more to the toolbox, more intellectual property and just self-awareness to the position and support the team.
At PBDC, what does the growth strategy look like over the next year or so? Are you looking for acquisitions? Is there white space in the portfolio that you're aiming to fill?
I think it's a combination of those things. It's being opportunistic, looking at potential acquisitions that fit with who we are, and also complement us, whether it's Greenfire in the construction management space or in our Federal Group, or just the land and the space that the tribe already owns. How do we continue to develop it? … The network and the partnerships that we've created with different real estate developers, we can leverage those relationships and create opportunities. I think it's just continuing to fine tune that strategy to see how are we going to grow and support this foundation that we built.
Given your involvement with tribal groups across the country, what's your take on the state of non-gaming economic development coming out of the pandemic? Is there a silver lining here that's making tribes realize the importance of diversifying?
It certainly is. For anybody that maybe had put together a strategic plan a couple of years ago and put it up on the shelf, boy, they have gotten it down, dusted it off and started over in some cases. The good news is, as much as this pandemic has been a gut punch for Indian Country, we've learned a ton. We learned so much over the last 30 years about economic development, and even when you think about capacity building, capabilities, infrastructure, business acumen, those things are becoming reality.
You see it every year at RES, we read in the news about tribes accomplishing more and more with their economic development corporations and their investments, with their catalytic group of community involvement. They're a real job creator, they're a real difference maker. That's exciting. When you think about it in those terms, we're in a good position even though financially, we've been hit hard throughout the last year.
Are you seeing any kind of common themes emerging from the various groups you're involved with around what economic development looks for tribes over the next year or so?
It's coming back to the table and saying, 'Look, we've learned so much. What can we do to collaborate? What can we do with (tribes') strength over other organizations — the strength of our brands — that can be a game changer in these spaces?'
What's the opportunity for tribes to do business with one another and keep more economic activity within Indian Country?
It's just opening up those lines of communication. Obviously, we want do as much as we possibly can for each of our own individual tribes, but I think as we recognize the strength and opportunity that can come from teaming — from joint ventures, from partnerships, from collaborations — I think you see some real potential. Those conversations are going to happen now.
How does good governance at the tribal level contribute to the success of its business ventures?
I think it plays a huge role. The board engagement, participation, leadership, creativity, all those things — as they are more and more educated and engaged, they help the corporations become successful. Tribal governments and tribal councils, they have so much on their plate. So many things they are dealing with can be emotional; there's a lot attached to it. To run a business is extremely complicated and difficult. There's going to be challenges and mistakes and learning experiences. … But good board involvement and governance and helping us to remove obstacles and find ways to succeed is absolutely important.
Want more news about the $130 billion tribal economy?
Tribal Business News publishes thoroughly reported and well-crafted stories about Native businesses and entrepreneurs, growth and expansion strategies, best practices, economic data, government policy and other relevant business news. Tribal Business News is required reading for tribal council members and leaders of Native businesses, as well as state and federal legislators, policymakers, economic developers, entrepreneurs, bankers, lawyers and anyone interested in doing business in Indian Country.
Sign up for our free newsletter to track Native business and the tribal economy. Or sign up for a premium digital subscription ($99/year or $10/month— cancel anytime) to gain full 24/7/365 access to our business news reporting. Megwetch.