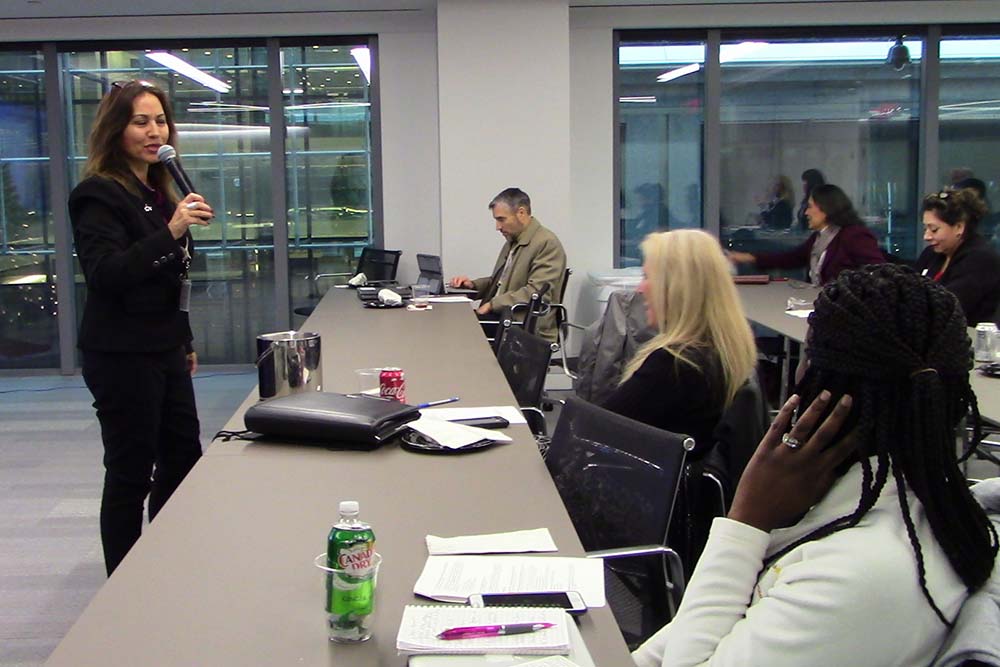 Details

By

Erin Tapahe

Economic Development
MESA, Ariz. — The National Center for American Indian Enterprise Development has partnered with Creative Startups to provide a five-week Innovation Challenge program for Native American entrepreneurs and businesses in Arizona.
Albuquerque, N.M.-based Creative Startups offers business accelerator programs nationally and internationally and teamed up with the National Center to offer an accelerator specifically for Native American businesses. The virtual training will be offered via weekly meetings over Zoom and an in-person "Deep Dive" event Nov. 9-10 in Mesa, Ariz.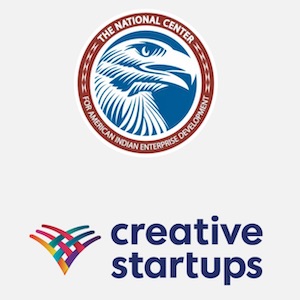 The goal at the National Center is to encourage more Native-owned businesses and foster Native business owners, said Chad Marchand, vice president at the National Center.
"It creates an avenue for a Native American, Alaska Native and some Native Hawaiian entrepreneurs to achieve their business dreams," Marchand told Tribal Business News. "We're going to do the best we can in offering these kinds of educational programs at the National Center and be there as an ally."
According to the National Center, the course is aimed at Native American entrepreneurs building businesses in innovation and creative fields including tech, animation and gaming, film and media, fashion and design, food and agriculture, among others.
"I always talk about diversification for our reservations and I think small businesses are really the backbone that drives a lot of the economic development in Indian Country," Marchand said.
The hands-on, cohort-based program includes topics on business growth through customer discovery, business model development, accessing capital and cash flow planning.
Program participants will also have an opportunity to engage with mentors and investors "who have successfully slogged through the challenges of raising the right capital and growing creator-led companies."
The partners anticipate participants will spend approximately 10-12 hours a week on coursework. At the end of the program, businesses will be more prepared to have success in their respective fields.
Marchand described the Creative Startups program as a "pilot program" for the National Center that could later be expanded to reach even more Native entrepreneurs.
"We are starting with Arizona and New Mexico, but I am hopeful we are going to branch out and become a bigger program," Marchand said.
The National Center and Creative Startups hope to plan additional courses in spring and fall of 2022.
"Through our partnership with the National Center, we hope to uplift new businesses that will transform their communities," Alice Loy, CEO and co-founder of Creative Startups, said in a statement. "Bringing in the National Center's decades of experience working with and advocating for Tribal enterprises was essential to our efforts, and we look forward to seeing the participating businesses grow and thrive."
The upcoming program has 25 spots available and is currently accepting applications. Applicants who register by Sept. 10 receive the early fee of $69.99 per person or a business up to three founders for $139.99. After Sept. 10, the cost increases to $89.99 per person or $199.99 for a business with up to three founders. Most of the fees cover classroom materials and books.
With the program and the additional attention nationally to encouraging Native entrepreneurship and diversifying the tribal economy, Marchand sees positive growth ahead for Indian Country.
"We are hopeful we are going to create more Native-owned businesses in the country," he said.
Want more news about the $130 billion tribal economy?
Tribal Business News publishes thoroughly reported and well-crafted stories about Native businesses and entrepreneurs, growth and expansion strategies, best practices, economic data, government policy and other relevant business news. Tribal Business News is required reading for tribal council members and leaders of Native businesses, as well as state and federal legislators, policymakers, economic developers, entrepreneurs, bankers, lawyers and anyone interested in doing business in Indian Country.
Sign up for our free newsletter to track Native business and the tribal economy. Or sign up for a premium digital subscription ($99/year or $10/month— cancel anytime) to gain full 24/7/365 access to our business news reporting. Megwetch.