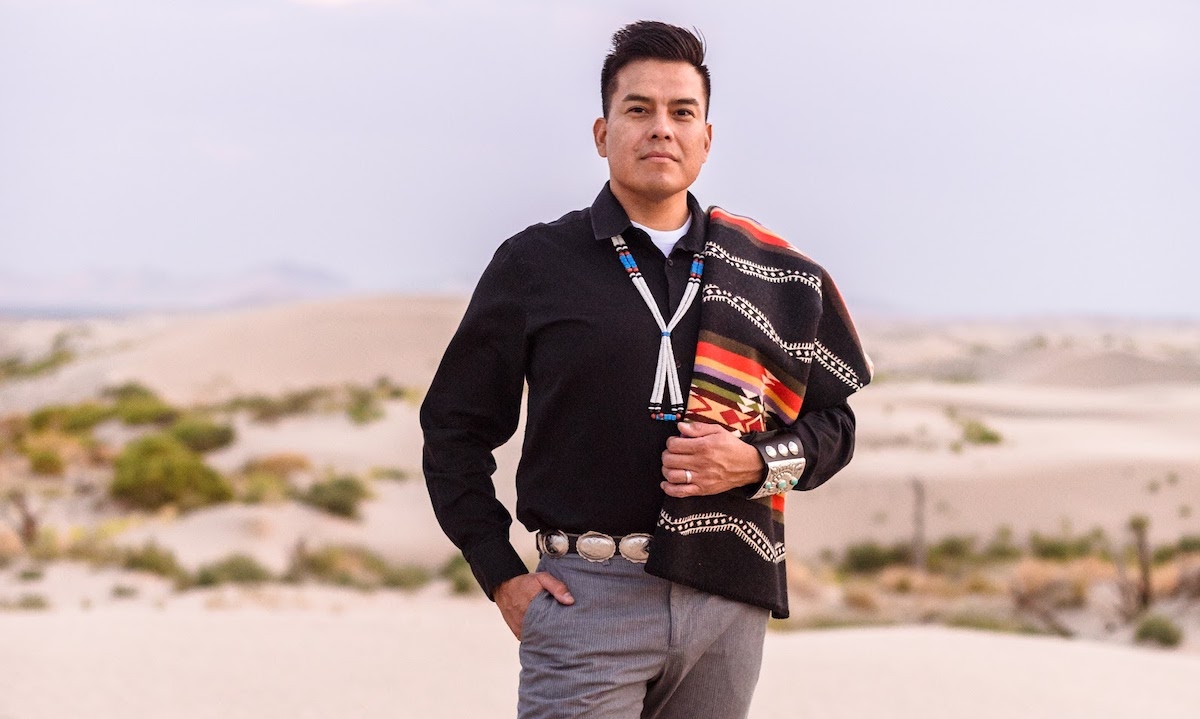 Details

By

Erin Tapahe

Economic Development
At the beginning of the pandemic, Bud Frazier read Facebook posts from family members who live on the Navajo Reservation, detailing their need for supplies and also memorializing the people they lost to the COVID-19 virus.
The messages spurred Frazier to action. The registered nurse who lives in Lehi, Utah reached out to his local community and Facebook friends to ask for supplies to deliver to the Navajo people. The outreach led to many donations of toiletries, toilet paper, bleach and food, with Frazier ultimately forming the nonprofit Navajo Strong to coordinate the distribution.
The fledgling organization obtained a warehouse in Blanding, Ariz. to set up the main operation to sanitize all donated items and organize supplies into bins to prepare for distribution.
"People were so kind and generous. We wouldn't be where we are today, without those people," Frazier, the executive director of Navajo Strong, told Tribal Business News. "I am super grateful for them and everyone else who has helped."
Navajo Strong made weekly deliveries to the communities on the Navajo Nation. It was important for Frazier to deliver supplies to people's homes instead of using a drive-thru system.
"We did a lot of fundraising and then we were able to go to help those in need on the reservation," Frazier said.
Frazier set up Navajo Strong as a 501(c)(3) nonprofit organization for the sake of transparency because he wants people to know how the donations are being used.
"I wanted people who donated to know exactly where their money is going so we can continue helping and supporting the Navajo communities," Frazier said.
Navajo Strong has worked on many projects in addition to supply runs this past year in helping the Navajo people. The group held a Christmas Drive in December 2020 for the people in the Pinion, Ariz. community and collected toys and winter coats. They gave two to three gifts each to approximately 1,100 children. Navajo Strong is hosting another Christmas Drive this year for the people in the Dilkon, Ariz. community.
"It was really hard to find something positive during 2020, with COVID-19 and everything, but out of that, Navajo Strong became a really good outlet and a positive story," Frazier said.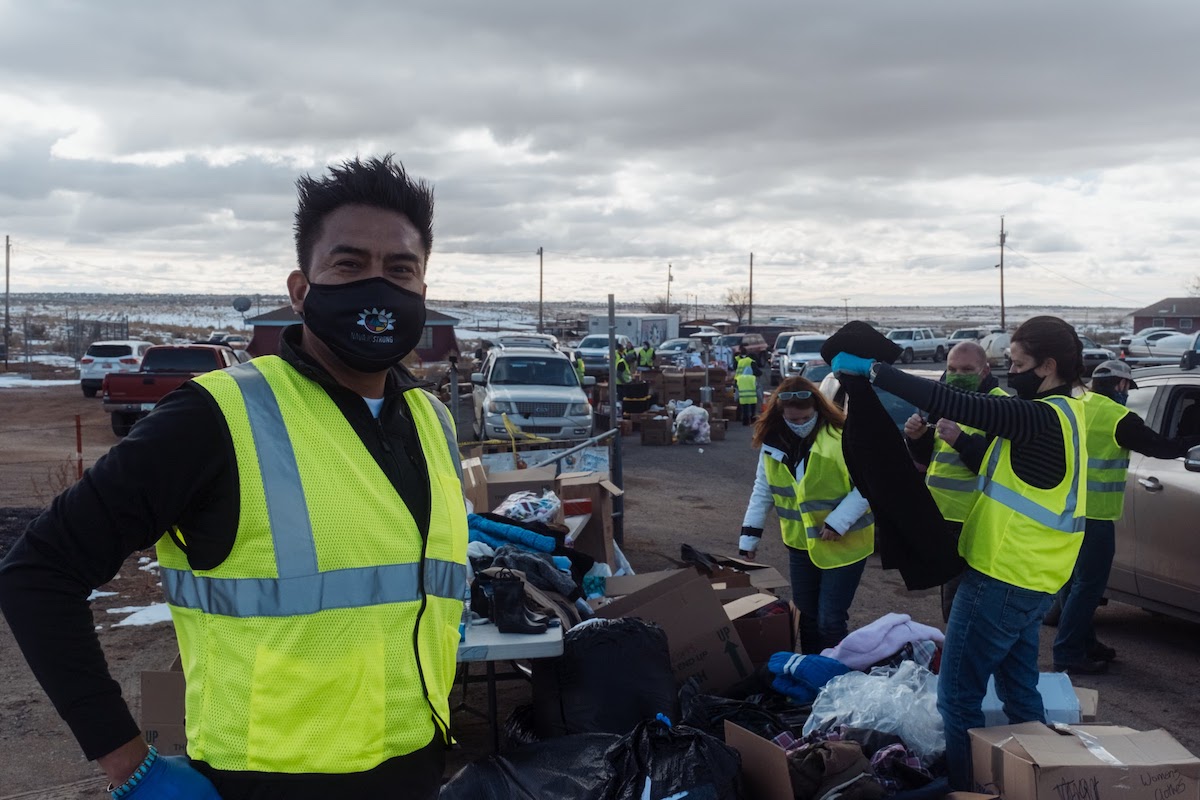 Navajo Strong processes donations to distribute to Navajo Nation. (Courtesy photo)
Frazier's mother, Teresa Frazier, who also serves on the board of Navajo Strong, organized a project called, "Shimásání bi Skirts." She reached out to seamstresses to sew elderly Diné women traditional three-tiered Navajo skirts. Navajo Strong has since delivered hundreds of the skirts, with the most recent delivery to the Red Mesa Senior Center.
Navajo Strong also gets involved with supporting other causes that work on Navajo Nation.
When Shiprock, Ariz.-based Northern Navajo Farm Revitalization Project was in need of a financial sponsor to continue its work to establish sustainable farming in the area, the organization reached out to Navajo Strong.
Navajo Strong was impressed with the work Northern Navajo Farm Revitalization Project was doing with Navajo youth in teaching the cultural significance of farming and how to provide for themselves by growing their own food, Frazier said. To that end, Navajo Strong wanted to help by sponsoring the program.
"When COVID-19 hit, things just kind of lined up for us to succeed and now we (Navajo Strong) have the resources to help others and we're going to keep going in helping and promoting the Indigenous ways of life," Frazier said.
Navajo Strong was initially created to help the Navajo people, but as time goes on and the majority of the Navajo people have been vaccinated and the COVID-19 pandemic has slowly begun to ebb in the community, the organization has decided to widen its scope by helping other Indigenous groups.
"We felt like we could utilize our resources to help sustain and empower Indigenous groups or Indigenous people who need help or are working to help others," Frazier said.
Frazier plans to continue helping Indigenous groups and movements in the next five years. He loves helping his people but values the opportunity Navajo Strong gave him in learning more of his culture and what it means to be a Diné person.
"I think the best thing that has come from this (Navajo Strong) for me has been being able to get closer to my culture, find who I am and what is meant to be Diné," Frazier said.