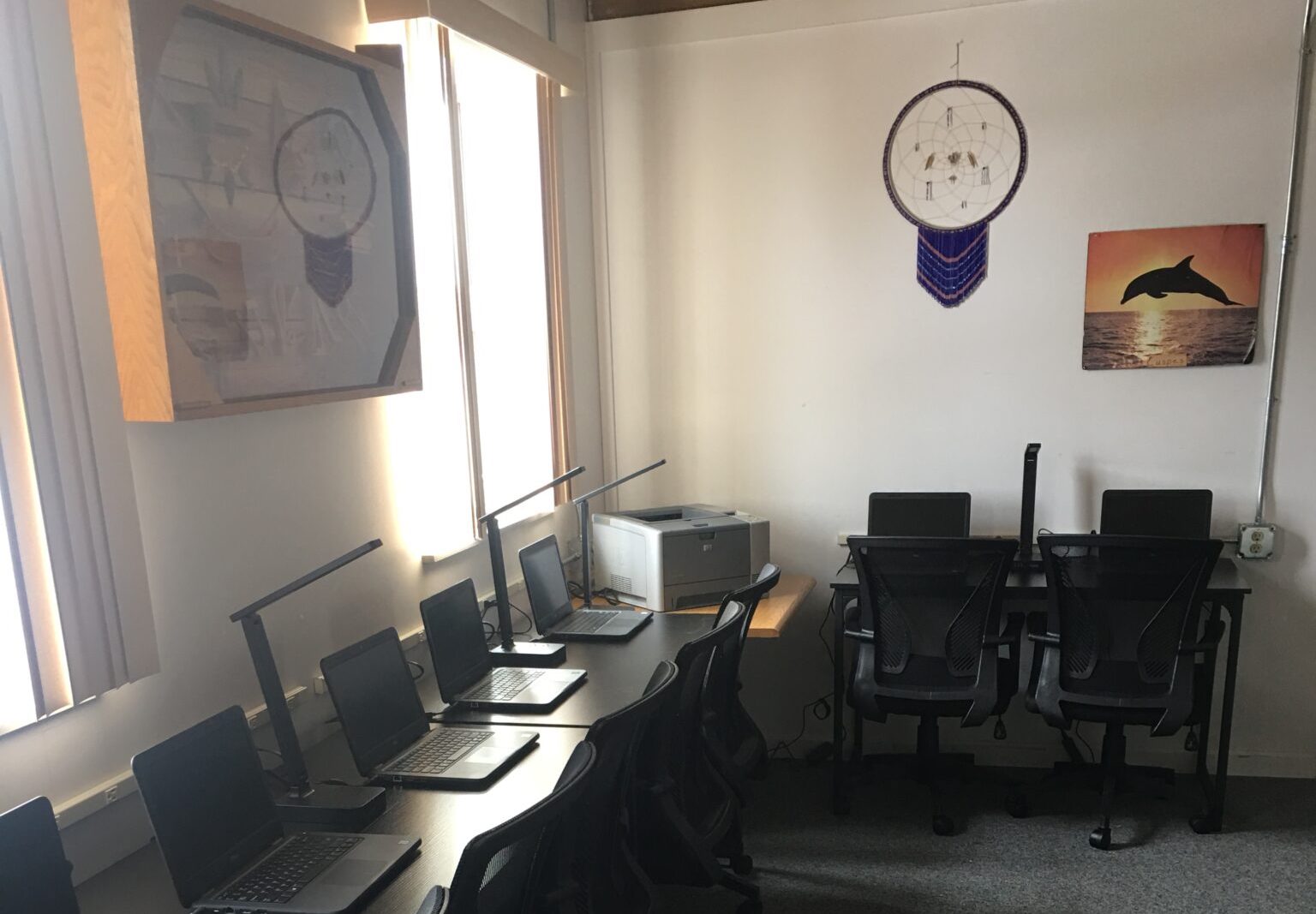 Details

Economic Development
ORONO, Maine — A new effort led by Four Directions Development Corporation aims to facilitate collaboration among the Wabanaki Nations in Maine to better engage their collective economic engine.
While the Passamaquody, Penobscot, Maliseet and Mi'kmaq tribes have a long tradition of working together, those efforts have focused on their shared priorities for sovereignty and water protection, for example. On the other hand, developing a holistic inter-tribal approach to economic development is breaking new ground for the Wabanaki nations, as well as for Four Directions, a certified Native community development financial institution (CDFI).
Most Native CDFIs play a key background support role in tribal economies by providing financial education, technical assistance and loan capital for individual tribal members and Indigenous entrepreneurs.
Four Directions provides those services as well, but is taking a more leading role in tribal economic development by serving as the convener behind the Wabanaki Consortium.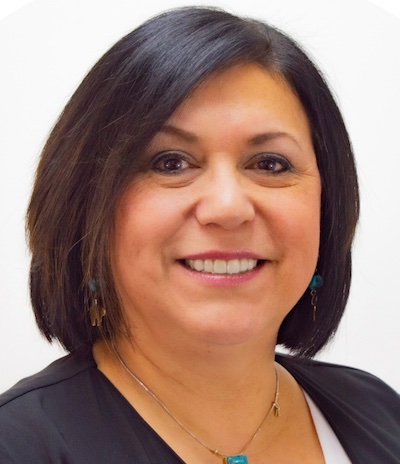 Charlene Virgilio, executive director of Four Directions Development Corporation. (Courtesy photo)Executive Director Charlene Virgilio said the nonprofit took on the central role after surveying the tribes' needs and stepping up to help where it had the capacity.
"This isn't to replace anything that they're doing," Virgilio told Tribal Business News. "Each tribe has its own individual activities that they need to do, but we're looking to help enhance the overall results where it makes sense to collaborate."
At this point, the partners are being intentionally vague about how the Wabanaki Consortium will operate and its goals, given the ongoing discussions with the tribes.
However, Four Directions clearly is investing in the effort, having doubled its staff in the last year. The organization also has been seeking funding to support the creation of the consortium.
To that end, the Freeport, Maine-based Elmina B. Sewall Foundation awarded Four Directions a $425,000 multi-year grant to help advance the creation of the consortium and to launch the new Wabanaki Tribal Broadband Project.
"The Sewall Foundation is honored to partner in supporting the transformational work of FDDC, changing the systems and structures to improve the conditions in which indigenous communities and tribal governments in Maine live and work," Gabriela Alcalde, executive director of the Sewall Foundation, said in a statement. "We are committed to and will continue working to become a good partner to Wabanaki-led organizations and communities."
The efforts behind the Wabanaki Consortium have taken shape as the tribes continue to push Maine's state government for greater sovereignty. In a unique arrangement, the tribes gained federal recognition in the 1980s, but remain under state control. That limited sovereignty has staunched the tribes' authority to establish tax structures, court jurisdictions, fishing and hunting regulations on tribal land and land use and acquisition rights.
The state control also has prevented the tribes from receiving certain federal funding, and has curbed their self-determination by barring them from establishing Indian gaming.
Legislative attempts to gain greater sovereign control over their nations have proven contentious and failed in recent years, including earlier in 2022, when a veto threat from Democratic Gov. Janet Mills stalled the latest effort in the Maine Legislature.
However, Mills did sign a bill that allows the tribes to offer online sports wagering, which she said will lead to "meaningful economic opportunities for the Wabanaki Nations" and encourage investment in tribal communities.
Without the ability to engage in Indian gaming, Maine's tribes have been cut off from a key revenue stream that many tribes around the country have leveraged to provide services to members, ranging from health care and education to law enforcement and cultural preservation.
Additionally, many tribal advocates see online sports wagering as just one step in the journey to exercising their economic sovereignty, and plan to continue to press the issue at the state level.
Virgilio, a citizen of Penobscot Nation, thinks online gaming will be helpful, but notes the lack of sovereignty will continue to hold the tribes back.
"As a non-gaming tribe, it's really hard. Economic development for our tribes is harder," she said.
Set against the backdrop of the tensions with the state to gain more economic sovereignty, the Wabanaki Consortium could offer the tribes a path forward to more control over their own destiny. For now, however, Virgilio won't speculate on what that might mean in practice, but said the tribes have clear existing needs and gaps that need to be addressed, which was the subject of a 2019 survey Four Directions conducted.
"When we looked at that data, we learned that the needs of the tribes were so much more than capital. It really was business capability, capacity and other (technical assistance) and business development services that were needed," Virgilio said. "Even if we deployed all our capital, we felt that the odds of success would improve vastly through giving this other support. We started looking at other initiatives that would help address some of the challenges and barriers that we learned through that survey."
In the case of the consortium and the broadband project, some tribes came to Four Directions looking for help, she added.
"There are sometimes bandwidth issues," she said of the resource-constrained tribes, noting the current influx of federal funds into Indian Country to address challenges like the digital divide.
Never miss the biggest stories and breaking news about the tribal economy. Sign up to get our reporting sent straight to your inbox every Monday morning.
The Sewall Foundation grant, coupled with funding from the Maine Community Foundation, allowed Four Directions to create a liaison position for two years. The person will consult with the tribes to determine the gaps in broadband connectivity and then work with them and potentially other outside partners to pursue available grants that fit with those needs.
Similarly, Four Directions also secured a grant to help tribes with business development and technical services such as performing due diligence or conducting feasibility studies for the consortium.
Sara Trafton, grants manager at Four Directions, said that having a role in that step of the process can also speed up the process should a small business need to access loan capital.
"That's good for us as well. When the feasibility studies are done and we're looking at lending, we can look at it and say, 'This looks good,'" she said, noting that identifying opportunities for collaboration remains top of mind. "With the consortium work, we always approach it that each of the tribes is their own individual entity and we work individually with them. But we do see if there are these 'let's help each other' opportunities where we can stand together where we'll be stronger than if we do it individually."
Regarding how small business formation and growth fit into the tribes' plans, Virgilio offered a couple of examples for how Four Directions has worked with the tribes in the past as potential clues.
With the Wabanaki Cultural Tourism Initiative, which Tribal Business News reported on last month, Four Directions created a formal small business program that cemented an approach the organization had long done on an ad hoc basis.
"We've always supported small businesses, but now we have a dedicated small business program manager. We knew we had to make that investment now because as we start to look at this (cultural tourism) development, we're going to need small businesses to build out Wabanaki tourism," Virgilio said. "We are very deliberately looking at the programs and the long term and the short term and what we need to do now to plan for those long-term opportunities."
In another example, Four Directions is leveraging its resources to help a tribe build homes for members. That includes working with tribal citizens on finances to put them in a position to buy the homes, as well as identifying opportunities on the workforce development side to get tribal citizens involved in the trades.
"It's really looking to a different kind of impact, a more robust level of impact," Trafton said.
Additionally, groups like Sewall Foundation also are focusing on giving in a way that better reflects the needs of grantees, Trafton said, noting the importance of embracing a trust-based philanthropic model that provides multi-year funding and takes operations into account.
"It really seems like people in philanthropy are getting it: If you fund a project, the project takes more than one year," she said. "To have just one year of funding and then be in the hamster wheel of fundraising where that's all you're doing, I think there's a greater understanding in trust-based philanthropy that it requires multi-year funding. And then we're able to focus on the impact instead of constantly raising money."
Virgilio said that Sewall Foundation, in particular, has developed into "an amazing partner" for Four Directions and has helped give the organization access to other philanthropic funders to be able to continue its work to advance the Wabanaki Nations.
"We come to work every day excited and know we have a lot of work to do, but we're always looking for new ways to get things done," she said. "We're looking for what is going to help us break this economic development glass ceiling that we keep hitting our heads on."
Want more news about the $130 billion tribal economy?
Tribal Business News publishes thoroughly reported and well-crafted stories about Native businesses and entrepreneurs, growth and expansion strategies, best practices, economic data, government policy and other relevant business news. Tribal Business News is required reading for tribal council members and leaders of Native businesses, as well as state and federal legislators, policymakers, economic developers, entrepreneurs, bankers, lawyers and anyone interested in doing business in Indian Country.
Sign up for our free newsletter to track Native business and the tribal economy. Or sign up for a premium digital subscription ($99/year or $10/month— cancel anytime) to gain full 24/7/365 access to our business news reporting. Megwetch.