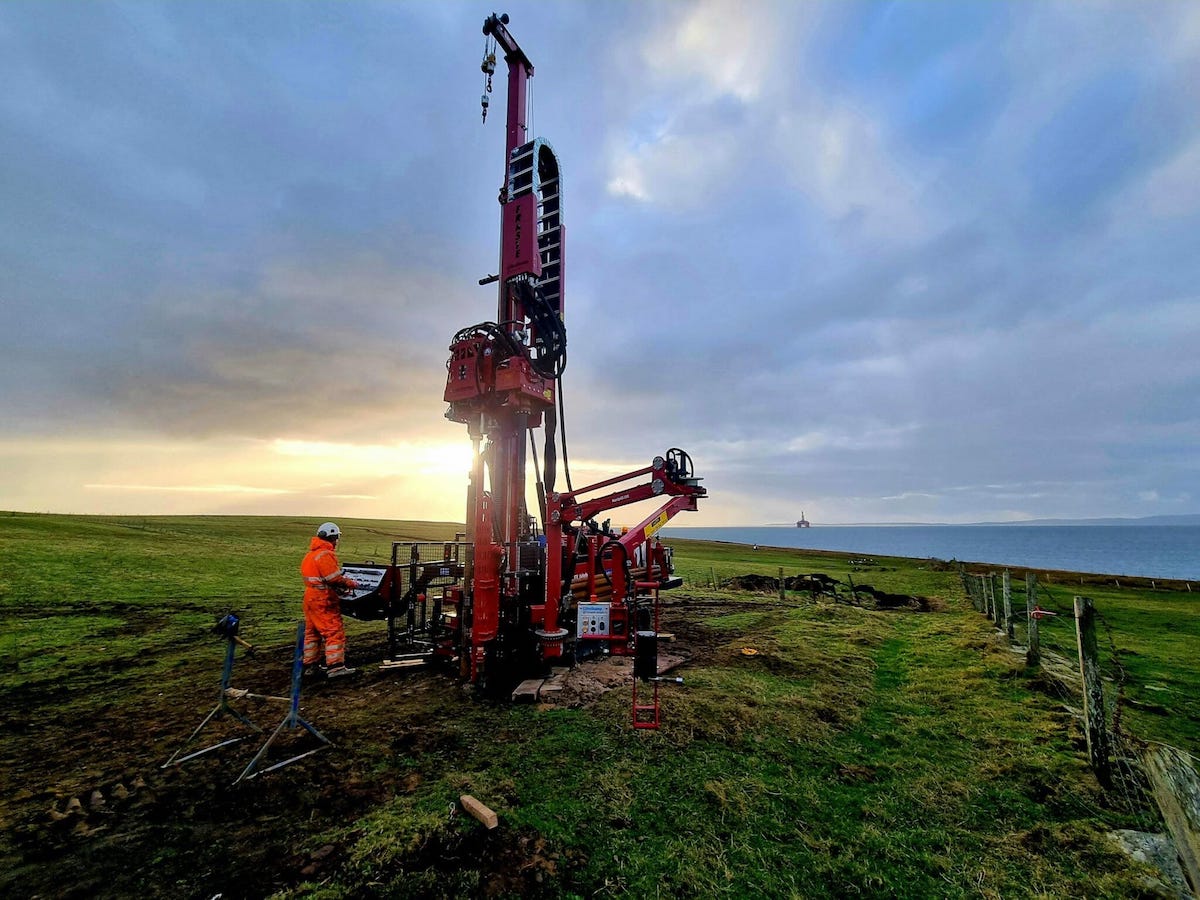 Details

Economic Development
JUNEAU, Alaska — Alaska Native-owned Sealaska Corp. is expanding its global ocean health business platform with the acquisition of a Northern Ireland-based ground-investigation contractor.
Under the deal, Sealaska's Woocheen LLC business will operate Causeway Geotech Ltd., whose leadership team remains active in their roles and whose owners retain stakes in the company. Causeway Geotech also will continue to operate as an independent brand.
Terms of the deal were not disclosed.
The leadership at Seattle, Wash.-based Woocheen had been seeking opportunities to grow the company for several years, Matt Carle, senior director of corporate communications at Sealaska, said in an email to Tribal Business News. Executives eventually recognized the integrity and quality of service Causeway Geotech provided and reached out to initiate conversations between the two companies, he said.
"Causeway has worked extensively across Ireland and Great Britain to deliver a broad range of ground-investigation services that inform geotechnical and environmental conditions of construction sites, both on land and underwater," Carle said.
For Woocheen, the acquisition bolsters its global operations in the U.K. and Ireland, where Causeway Geotech is one the leading ground-investigation services providers. The connection to Woocheen will allow Causeway to expand its marine ground-investigation capabilities and move from servicing nearshore projects to being able to work in offshore waters, all while continuing to help its book of land-based customers.
Causeway Geotech will become part of Woocheen's hydro services line of businesses, which also includes Signal Hill, Calif.-based Gregg Drilling LLC, Vallejo, Calif.-based CS Marine Constructors Inc., Colorado Springs, Colo.-based I.T. services firm Managed Business Solutions LLC and Seattle-based data analytics company Cognitell.
Woocheen's marine services focus on environmental consulting and construction, with expertise in marine oil terminal demolition, groundwater remediation and deep-sea geotechnical investigation.
In addition to hydro services, Woocheen also includes a sustainable seafood unit, which acquired U.K.-based New England Seafood International in 2020 and added Iceland-based Icemar and AG Seafood last year, as Tribal Business News previously reported.
Never miss the biggest stories and breaking news about the tribal economy. Sign up to get our reporting sent straight to your inbox every Monday morning.
Founded in 2012 by Darren O'Mahony, Paul Dunlop and Ciaran Doherty, Causeway grew from its humble beginnings with eight staff members to 100 people currently. The company operates more than 20 drilling rigs.
Over the long term, Woocheem and Causeway expect to leverage each other's connections and find opportunities to collaborate. Carle noted one possible early opportunity to share knowledge comes in their portfolio of work in off-shore wind energy, a sector that's poised for massive expansion as adoption continues to rise globally.
According to research firm McKinsey & Co., the installed offshore wind capacity globally is expected to increase from 40 gigawatts (GW) as of 2020 to 630 GW by 2050, with an additional upside of 1,000 GW if nations sign on to certain climate targets.
"Woocheen is already working on two U.S. offshore wind projects, and the addition of Causeway will make it even easier to be a part of the rapid growth of offshore wind development in Northern Europe," Carle said. "Understanding the nature and mechanics of soil is one of the most critical elements of offshore development. Geotechnical and geophysical site characterization for foundations, mooring and cable routes are the first and most important priority for every project."
Woocheen CEO Terry Downes said in a statement that Causeway is positioned for continued growth given the amount of ongoing infrastructure development in Europe.
"Causeway is perfectly aligned with our aim to build a global organization where skilled people with a passion for our oceans have the freedom and support to do incredible things," Downes stated.
Shared cultural values played a key role in leading the companies to move forward with the deal, executives said. Both companies come from areas where people have a strong connection to and reliance on the land and sea, leading them to a common commitment to stewardship, according to Carle. Additionally, Causeway is based in a rural area that has many multi-generational businesses, which is also the case in Southeast Alaska, the area where Sealaska's 23,000 Tlingit, Haida and Tsimshian shareholders trace their ancestral roots.
Carle also cited the leadership culture at Causeway as a key consideration for Sealaska in deciding to go ahead with the acquisition.
"The company truly lives into its values of integrity, communication, honesty and responsibility," Carle said. "Its success has come from a commitment to avoiding shortcuts, focusing on quality and investing heavily in its people with training, great benefits and a priority on quality of life."
Want more news about the $130 billion tribal economy?
Tribal Business News publishes thoroughly reported and well-crafted stories about Native businesses and entrepreneurs, growth and expansion strategies, best practices, economic data, government policy and other relevant business news. Tribal Business News is required reading for tribal council members and leaders of Native businesses, as well as state and federal legislators, policymakers, economic developers, entrepreneurs, bankers, lawyers and anyone interested in doing business in Indian Country.
Sign up for our free newsletter to track Native business and the tribal economy. Or sign up for a premium digital subscription ($99/year or $10/month— cancel anytime) to gain full 24/7/365 access to our business news reporting. Megwetch.