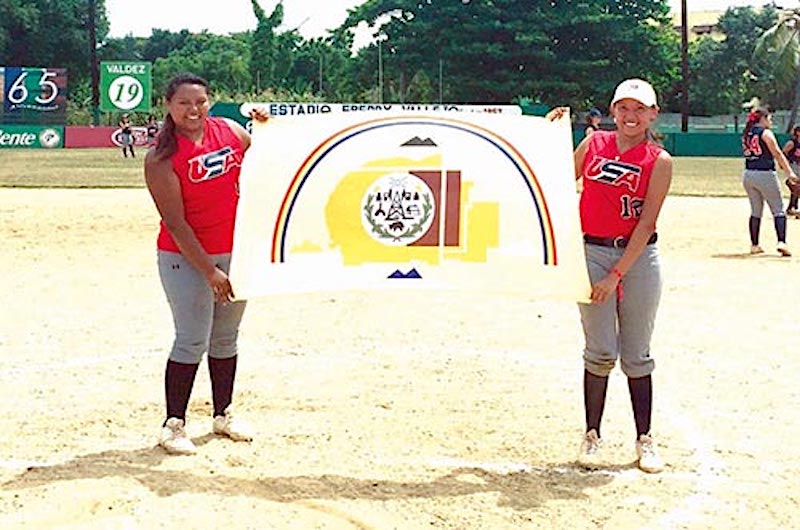 Details

By

Tribal Business News Staff

Economic Development
Here are a few of our favorite Tribal Business News stories from 2022.
Chez Oxendine (Lumbee): In a year full of exciting economic and cultural developments, the Yurok Tribe of California's reintroduction of condors on tribal lands became a symbol for successful reclamation efforts. Two decades of research and work culminated in the release of healthy birds into the tribe's northern California reservation. The tribe told Tribal Business News the birds would help both the ecosystem and the reservation's economy through new tourism dollars. It's hard to think of a more perfect, direct example of cultural restoration than bringing back nearly extinct animals in a bid to restore ecological balance. This became one of my favorite stories of the year — and I got to watch the release via livestream just after we published the piece.
Elyse Wild: As the Wabanaki Nations of Maine struggle under limited sovereignty, community support for tribes is higher than it's ever been. In February, the Maine joint judiciary committee heard nine hours of emotional testimony from more than 1,400 citizens urging them to pass LD 1626, a bill that would finally restore sovereignty to the Maliseet, Micmac, Penobscot and Passamaquoddy tribes. While the bill passed the state house and senate, legislatures declined to send it to the governor's desk. A Penobscot Nation representative described the state as "stepping on our oxygen hose" as the tribes are excluded from more than 150 federal Indian laws that benefit tribal communities across the nation.
The Wabanaki Nations' fight for sovereignty highlights the long-term impact of lawmakers who lack understanding of Indian Country driving policy that directly impacts tribal communities.
Joe Boomgaard: Access to capital remains a persistent challenge for entrepreneurs in Indian Country, but more groups are making a concerted effort to break down those barriers. Among them is the National Minority Supplier Development Council, which hired Match-E-Be-Nash-She-Wish Band of Pottawatomi citizen Kurtis Trevan to serve as entrepreneur-in-residence and vice president of minority business enterprise growth. Trevan is the first Native American on the organization's executive team and had been a vocal critic of the inequities tribally owned firms face when applying for MBE certifications at the regional level. Seizing an opportunity to help change the NMSDC from within, Trevan is now tasked with building out a national infrastructure to better connect certified MBEs to available sources of capital. The timing of the NMSDC's efforts is crucial, as global companies are expected to increase their diversity spending goals by more than 50 percent by 2025. Trevan made it clear that Native-owned companies have a massive opportunity ahead to compete for their share of that spending. Luckily, they now also have an advocate on the inside at the NMSDC to help them get a fair shot.
Similarly, access to mortgages for Native communities has remained problematic for generations. Veteran journalist Mark Fogarty, who has covered the mortgage industry for years, revisited a success story he first wrote about 25 years ago to see how the family in one of the first privately mortgaged homes on Navajo Nation has fared in the ensuing time. All those years ago, he met a toddler named Courage Todachine and found that today she's a successful young woman, who was a standout softball player in high school and represented Team USA in the 2017 World Games and currently works as an advancement assistant at St. Michael Indian School.
Fogarty wrote: "The common wisdom posits that growing up in a decent home — along with, of course, a supportive family — is a predictor for a stable and successful life. Courage could be a case in point, an example of why lenders, homebuilders, realtors, closing attorneys, title agents and secondary market agencies should keep trying to develop a mortgage industry on reservations despite all the difficulties of doing so."
"If I had to build a resume in support of the thesis that good and stable housing produces successful lives in Indian Country (and everywhere else), I couldn't come up with a better resume than Courage's," he continued. "But there aren't enough of these resumes."