ALBUQUERQUE, N.M. — Backed by a new round of federal funding, New Mexico Community Capital plans to expand a program that helps Native-owned businesses find new markets and grow as they continue to grapple with the COVID-19 pandemic.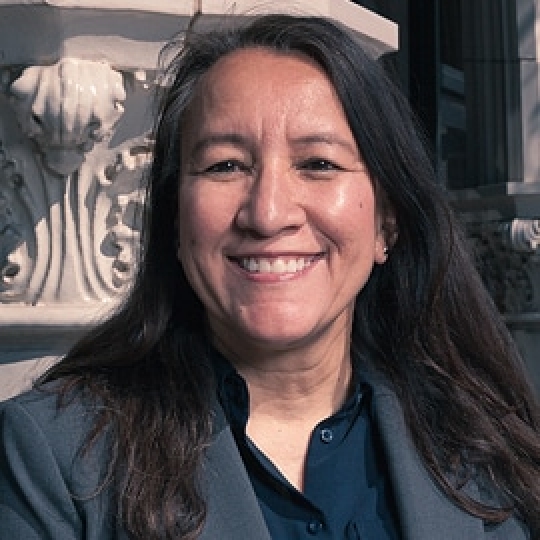 New Mexico Community Capital will receive nearly $400,000 from the Economic Development Administration for its "Stabilizing Native Enterprises with Digital Skills and Online Markets" program. With the funding, the Albuquerque-based nonprofit will offer digital and online skills training for Native small business owners to better compete in e-commerce and diversify their companies, according to a statement.
"NMCC will be able to leverage powerful partnerships with Google and the National Congress of American Indians to bring cloud-based tech training, access to new online markets, and other cutting edge-tools to Native-owned enterprises in central and northern New Mexico," Executive Director Liz Gamboa said in a statement. "We are so grateful for the opportunity to empower and strengthen Native-owned businesses during this critical time."
The effort builds on the IdigiExchange program launched a year ago that offers an online marketplace for more than 100 Native entrepreneurs who accessed training at New Mexico Community Capital to help them transition to online sales amid restrictions on in-person operations because of the pandemic.
The EDA, an agency of the U.S. Department of Commerce, funded the Scaling Pandemic Resilience Through Innovation and Technology (SPRINT) Challenge program using money allocated in the CARES Act. With the SPRINT Challenge, the EDA said it aimed to leverage entrepreneurism and innovation to address challenges posed by the pandemic.
The 44 grant recipients that split $29 million in funding include nonprofits, higher education, and entrepreneurship-focused organizations focused on economic development. The awards ranged from $200,000 to $750,000. The EDA received 238 applications.
According to the SPRINT Challenge website, New Mexico Community Capital will use the grant to develop a three-tier entrepreneurial support strategy to assist at least 100 Native-owned companies over an 18-month period.
"This project seeks to respond to the needs of the Native communities battling the challenges of the coronavirus pandemic, while also planting the seeds for regenerative business relations leading to diversification and strengthening of local economies," according to the website.
The program also will leverage $99,384 in local match funding and will allow New Mexico Community Capital to create partnership opportunities with the Indian Pueblo Cultural Center, New Mexico State University and Native Women Lead.
"Having an online presence is essential for any modern business — especially in the age of COVID. As our economy recovers, business owners who are unable to compete digitally risk being left out," U.S. Sen. Ben Ray Luján said in a statement. "This critical investment in New Mexico Community Capital will help Native entrepreneurs and business owners compete in the online world and give New Mexico businesses an edge as our economy recovers and our communities rebuild from the pandemic."
New Mexico Community Capital previously partnered with Native Women Lead on The Future Is Indigenous Womxn, a collaborative aimed at creating an investment fund that can supply capital, technical assistance and investment training for up and coming Native women entrepreneurs.
The Future Is Indigenous Womxn program is a finalist in a competition for $10 million in funding in the Equality Can't Wait Challenge, launched in June 2020 by Melinda Gates-led Pivotal Ventures, as Tribal Business News previously reported.
The organization expects to announce this summer which three of the 10 finalists will be selected as winners to receive $10 million each. The remaining seven finalists will split another pool of $10 million.