HOUSTON, Texas — As Jake Donaldson leafed through a magazine highlighting local minority-owned businesses in the Houston, Texas area, he noticed a couple of Native American-owned firms that he had never heard of before.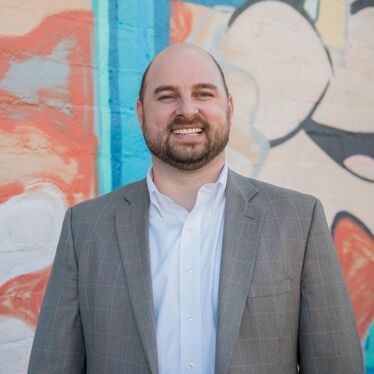 Donaldson, the managing partner of Method Architecture LLC and a member of the Choctaw Nation of Oklahoma, said it's often difficult to connect with other Native entrepreneurs and business owners because there's no universal platform to make connections, and given the fragmented nature of the tribes all over the country.
That's why he and a group of Houston-area Native entrepreneurs reached out to their colleagues in Dallas-Fort Worth region to replicate a model they created in the Native American Business Association.
"They just had such overwhelming support and success from people that were interested in helping support Native American businesses," Donaldson told Tribal Business News. "We wanted to expand that reach down into the greater Houston area."
The mission of NABA is to "serve as advocates for Native American owned businesses and aid in business resource and development."
The organization got its start when Amanda Smith was launching Mahuya Industries LLC, a construction management firm, and needed to travel back and forth to Oklahoma to network with other Native American businesses at the American Indian Chamber of Commerce of Oklahoma because no similar organization existed in Texas.
Smith saw how useful the support system and organization was and reached out to the city of Dallas for help. The local Parkland Health & Hospital System, the Dallas-Fort Worth office of the Minority Business Development Agency, PeopleFund and the American Indian Chamber of Commerce of Oklahoma (AICCO) also got involved.
In particular, they engaged with executives at AICCO for guidance as they helped create the nonprofit Native American Business Association (NABA) in 2019 with Smith serving as president. The organizers expected 125 people at the group's first kickoff event, but more than 300 people showed up.
"There was always this kind of myth that there weren't a lot of Native businesses and jobs," Smith said.
The Houston chapter will follow a similar plan as the Dallas-Fort Worth chapter and will focus on networking, programming and content delivery, with an end goal of hosting an annual expo. Donaldson, who will help lead the Houston chapter, said the group is hosting a kickoff event on Wednesday, Nov. 3 at True Anomaly Brewing Co. to help raise awareness for the organization. The first meeting will focus on bringing together people from universities, local municipalities, area companies and Native-owned businesses for a networking opportunity.
"Being part of NABA helps me be a conduit to connect Native American-owned businesses to each other and help them learn and grow from each other," Donaldson said.
As well, NABA has focused on helping Native-owned companies find more opportunities to do more business with state and local governments. That included working with the state of Texas on a better system to certify Native-owned businesses and tribal enterprises without the use of a third-party program to enable the firms to compete for contracting bids and set-asides for minority spending.
The groups also want to help Native-owned businesses overcome barriers to entry and access resources to start and grow their businesses.
According to Smith, NABA currently has approximately 100 members. The organization had hoped to grow its membership and received a good amount of initial support from the community, but had to put its expansion plans on hold because of the COVID-19 pandemic.
"Our ultimate hope is to increase Native businesses participation, not only across Texas but in partnership with these (American Indian) chambers, so we can increase representation of Native-owned businesses to bring awareness, strengthen and grow Native-owned businesses across the United States," Smith said.