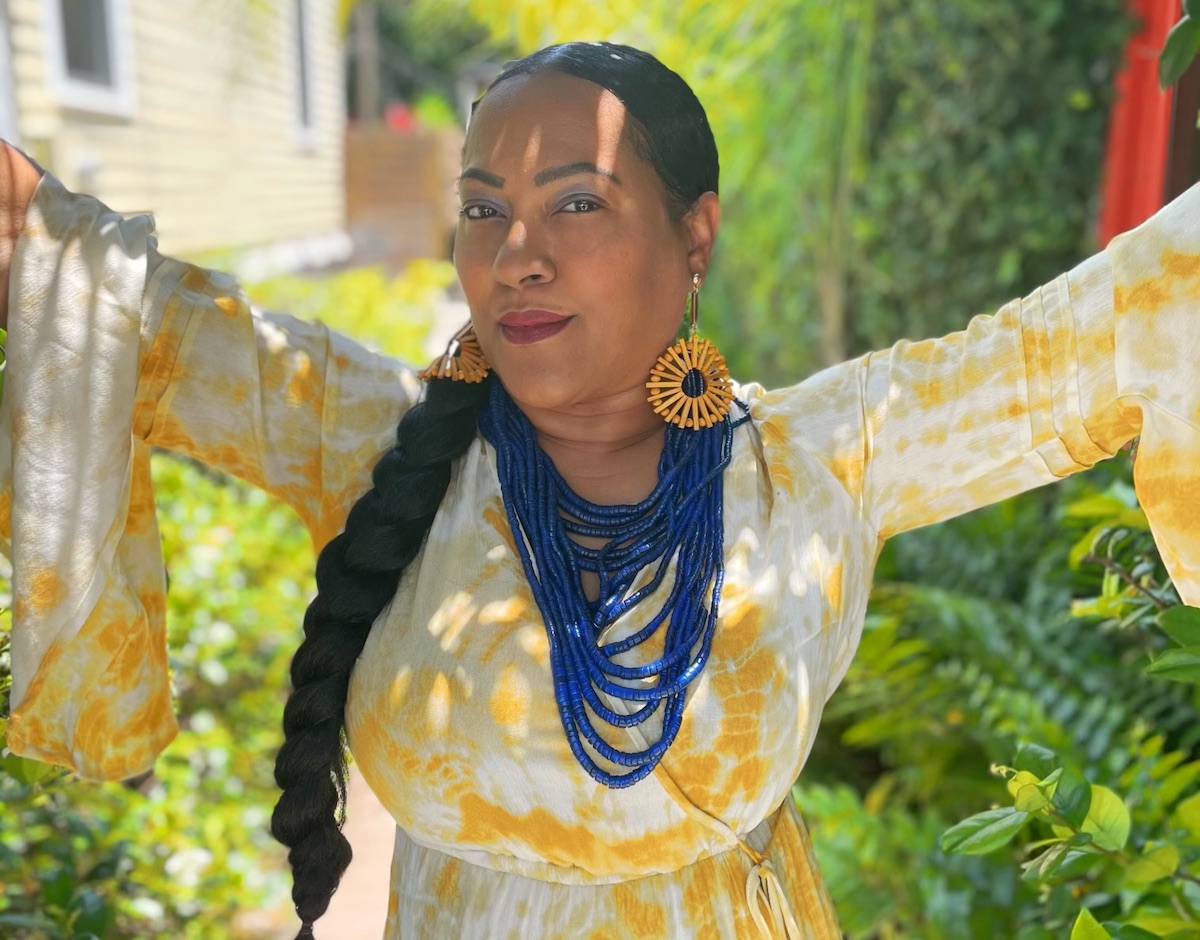 Details

By

Erin Tapahe

Entrepreneurism
JACKSONVILLE, Fla. — Angelique Broussard is on a mission to inspire Indigenous women and girls that they can become the next generation of academic, professional and entrepreneurial leaders.
To do so, Broussard has invoked the legacy of her great-grandmother, Clementine Pierite-Broussard, whom she describes as an "Indigenous hero" and "historical blood marker" for the Tunica-Biloxi Tribe of Louisiana.
By creating a foundation in her great-grandmother's name, the Black and Indigenous entrepreneur hopes to provide Native women and girls, regardless of their age or situation, with the financial and housing resources they need to pursue an education and career in the science, technology, engineering and mathematics (STEM) fields.
"It's never too late to reach any of your goals," Broussard told Tribal Business News.
In that regard, Broussard is leading by example by enrolling mid-career to pursue a master's degree in Indigenous law at the University of Oklahoma.
"I feel like I can be an example to women and girls everywhere for them to understand and encourage them that it can be done," Broussard said.
She launched Clementine Pierite-Broussard (Tunica Nation) Foundation Inc. in April 2021 to address the underrepresentation of Native women and girls in the STEM fields. The motivation to launch the organization came to Broussard after she had a "Why not me?" realization.
The nonprofit's mission is to encourage, motivate and influence Native American women and girls to join the STEM field by providing housing and logistical support for those in need.
The underrepresentation of Natives of all genders in STEM careers is stark. American Indians and Alaska Natives make up just 0.3 percent of the engineering workforce, and represent 0.4 percent of engineering bachelor degrees, according to the most recent data from the National Action Council on Minorities in Engineering Inc.
A 2021 report by Pew Research Center included Native Americans and Native Hawaiians along with Pacific Islanders and people who identify with two or more racial groups in an "other" category comprising 3 percent of STEM employees.
"I thought there was an underrepresentation of my fellow Native American women and girls to be recognized as achievers, prominent figureheads, as leaders and entrepreneurs," Broussard said in a recent report in EBONY. "We don't have that light in our community so I thought what better way to pay homage to my great grandmother, the organization's namesake, as well as one of my own inspirations who owned the land and was an entrepreneur in her own right."
Broussard started with outreach to her tribal community. Leveraging connections on the Tunica-Biloxi Tribe of Louisiana Facebook group, she sought recommendations of people who would benefit from her organization but did not receive many responses.
Switching gears, she went to the tribal office in Marksville, La., who helped connect her to a single mother of six children who had left high school at age 16 to care for a child. The woman was on the waiting list for a home on the Tunica-Biloxi reservation and wants to continue her education in nursing.
"I'm a firm believer in hard work and determination. With that self motivation, anything can happen," Broussard said. "Why not choose to help her learn, get money and benefits for her education in the nursing program, which she has been accepted to?"
To date, the foundation has focused on holding fundraising events to provide support to the woman while also featuring a component of helping to bolster the tribal economy.
Broussard said the foundation has hired a PR team to help with spreading awareness to women in other tribes nationwide and plans to continue raising money. The organization has received many donations and has fundraising events to continue raising funds.
"Next year, I plan to do things even better," Broussard said.