HOUSTON, Texas — Architect Jake Donaldson sees an unmet need to provide culturally appropriate design services to Native American communities.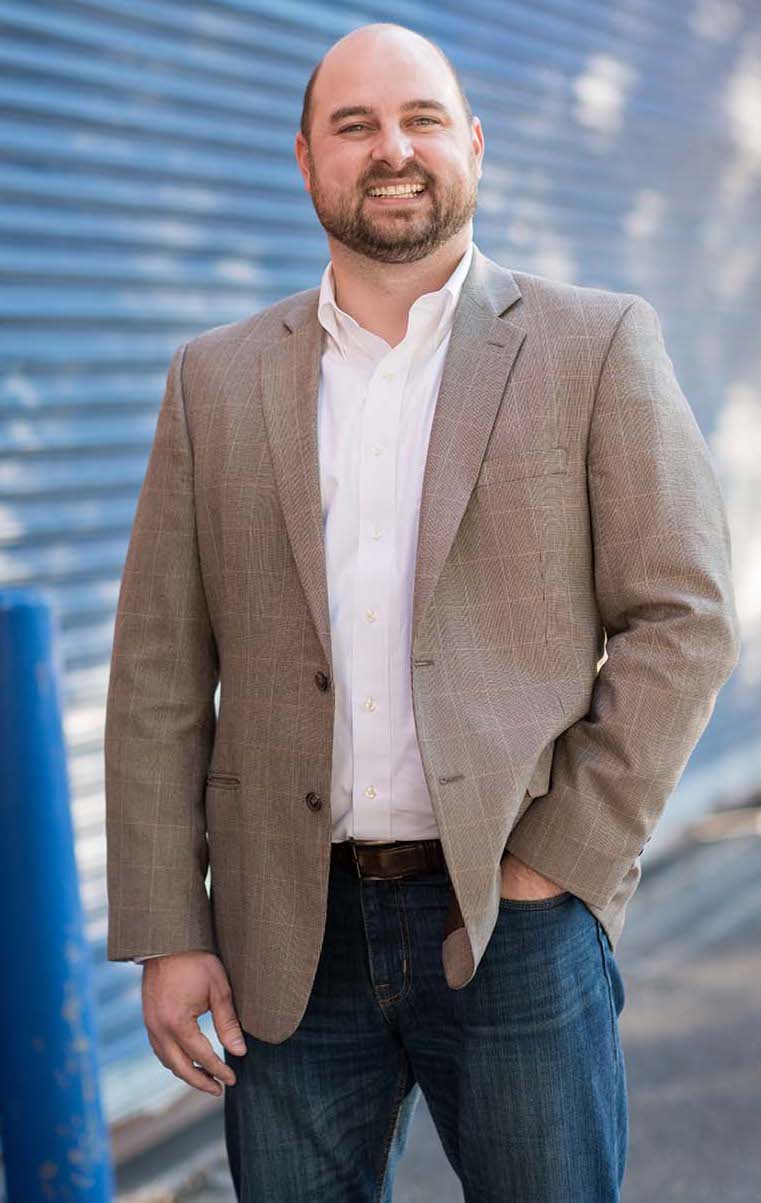 That's why Donaldson, the managing partner of Houston-based Method Architecture LLC and a member of the Choctaw Nation of Oklahoma, is partnering with his current firm to start Blue Arrow Architecture LLC.
"We saw (working with tribal communities) was not being done around the country and we saw an opportunity to target our efforts to a culturally focused approach where we serve and put the voices of local tribes and Native citizens first," Donaldson told Tribal Business News.
Houston-based Blue Arrow will officially launch at the beginning of 2022 and share office space with Method Architecture for the time being. Donaldson currently is making contact with Native partners, engineering groups and specialty consultants.
Blue Arrow is certified in the Choctaw Preferred Supplier Program and was awarded a Houston Minority Supplier Diversity Council certification. The company also plans to pursue additional minority business certifications to pursue work on a national level.
While Method Architecture LLC is a Native-owned firm, it typically works on projects for office and industrial users, including breweries and distilleries, as well as K-12 education and retail mixed-use developments. The need to spin off a separate firm emerged as Method worked with the Choctaw Nation, Bureau of Indian Affairs and other tribal communities across the nation.
"We've teamed up with different tribal communities to bring high-quality design to these communities and it's requiring a totally different approach for us," Donaldson said.
Donaldson and his partners formed Blue Arrow specifically to serve tribal nations and provide them with the best outcomes. Having a separate niche firm will allow the partners to deliver more specialized services tailored to be culturally appropriate for Native communities.
"We felt that this specific project type — doing work with Native communities — really needed a firm that was focused and committed to the cultural piece of that to really focus on delivering the best service, attention to detail and cultural respect," Donaldson said.
Blue Arrow will work primarily with tribal communities and federal opportunities through the Bureau of Indian Affairs. The firm's initial focus will be getting to know a handful of tribes better through existing personal and professional networks. Donaldson plans to listen, learn and gain knowledge from tribal leaders on the individual communities' history and cultural teachings.
He notes that the 574 federally recognized tribes across the country have their own individual needs and cultures that need to be respected as part of the process.
"Each (tribe) on its own is different and unique in its own way, so we felt the only way to do the design process justice and really be respectful of each of these cultures is an architecture firm truly focused on that work," Donaldson said.
Blue Arrow is benefiting from Method Architecture's expertise, track record for high-quality design and history of client-focused projects. This allows Blue Arrow to be licensed to work in more than 20 states and have access to a staff of 60 architects, designers and operational support staff. Blue Arrow also has access to Method's technology and software.
"Blue Arrow will pay Method back for the use of shared resources and that will give us more flexibility to grow Blue Arrow," Donaldson said.
Along the way, Donaldson envisions Blue Arrow will grow and will add additional technical staff and resources to get it to the next level. He also hopes to create more opportunities for Native Americans looking to get into the design sector.
To that end, Native American representation is lacking in the field of architecture. A 2020 report by the American Institute of Architects shows less than 0.2 percent of architect members are American Indian or Alaska Native.
Donaldson plans to work closer with the American Indian Science and Engineering Society to help increase that participation.
"We can start to give opportunities for internships and other opportunities that might come along to help the next generation of native architects," Donaldson said.