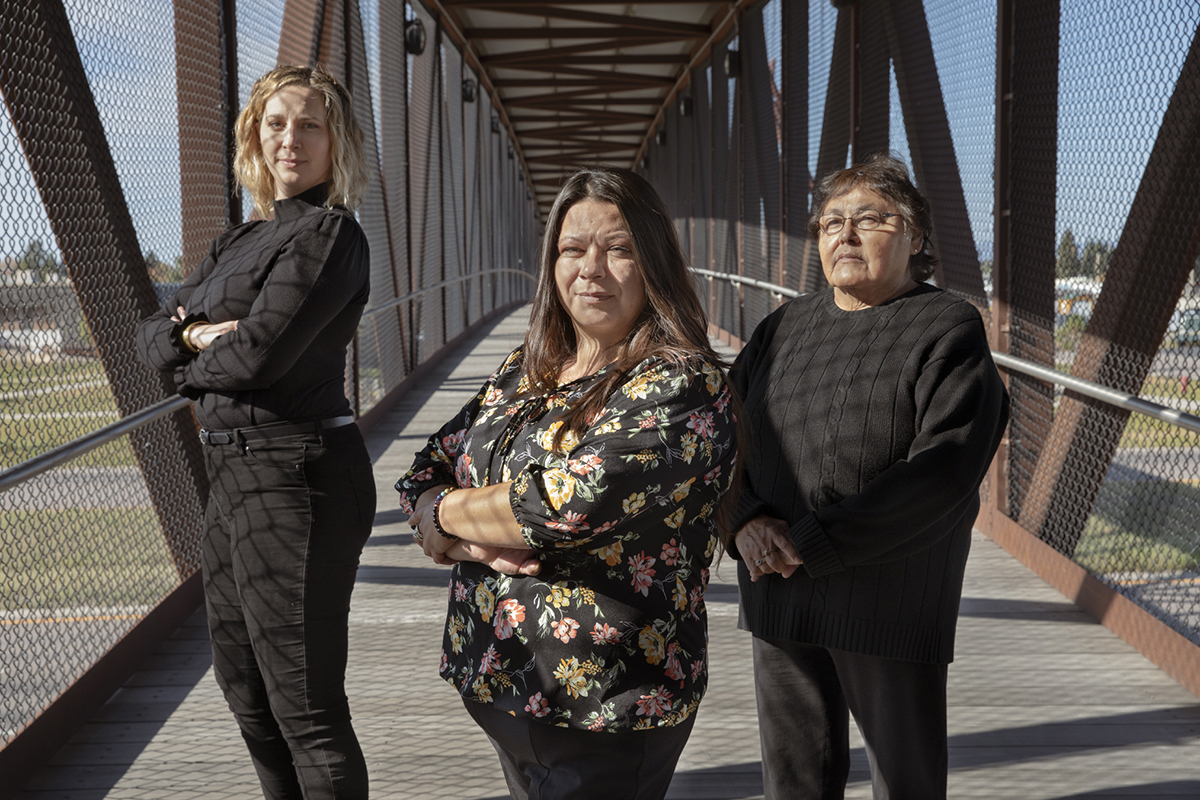 Details

By

Erin Tapahe

Entrepreneurism
MISSOULA, Mont. — A collaboration between a pair of tribal colleges and the University of Montana aims to support Indigenous women in the state who are interested in starting or growing their own business.
Native Women Launch, which is supported by the university's Montana Technology Enterprise Center (MonTEC) startup incubator, the Salish Kootenai College and the Blackfeet Community College, was awarded $850,000 in funding as part of the Impact Challenge for Women and Girls sponsored by Google.org, the tech giant's philanthropic arm. The program was one of 34 global organizations included in the latest funding round.
To support Native women entrepreneurs, Native Women Launch plans to provide online courses with a primary focus on business ownership, financial security and entrepreneurial endeavors. In particular, the program will help women navigate important basic skills ranging from writing a business plan to applying for loans.
"Google is looking to assist with our tribal women who are looking to run their own businesses because women touch many lives," Rachel Andrews-Gould, dean of the business division at Salish Kootenai College, told Tribal Business News. "One woman doing that will touch hundreds of lives."
As part of the partnership, representatives from each school will collaborate to create relevant and tribally diverse online courses that will be distributed through each school and U-M's W.E.L.L. Women's Business Center.
"We're really focused on how to take the existing strength in Indian Country with Indigenous women and further that strength by giving formal training, skills and education," Morgan Slemberger, director of Women's Entrepreneurship and Leadership at University of Montana, told Tribal Business News.
Slemberger works to support women entrepreneurs across the state of Montana. She is not Indigenous, but said she wants to use her privilege to elevate Indigenous voices.
"We are all human and we all deserve fairness, justice, love, prosperity and all of our communities deserve that," she said.
Slemberger hopes the online courses will attract more Native women to participate and will provide the flexibility for them to take courses based on their schedule, whether at night or in the morning or even during a lunch break.
Slemberger and Andrews-Gould already have existing curriculums from their past experiences and will modify and collaborate to create the Native Women Launch courses, which will focus on personal finances, taxes, marketing, business and self-care.
"We teach Native entrepreneurs differently than most of the other institutions, and our role in this is going to be really looking at that curriculum and does it fit with the Native way of education," Andrews-Gould said.
The partners also plan to highlight successful Native women entrepreneurs in Montana and share their best practices and wisdom.
"I think it is a critical piece for any woman to see role models when they are considering a business, so they can see what's achievable and then set their sights on the same thing," said Slemberger, who wants the program to extend beyond its initial three years and be a sustainable tool to be used for a long time and help a larger number of women.
A bulk of the grant funding will go toward building the online programming, educational curriculum and hiring a program manager. The partners anticipate the program will have a pilot course available in 2024, and they will use feedback from that to make improvements and tweaks.
"We really want to develop the programming and classes that will be able to be updated and the curriculum changed as needed to move forward for years and years," Andrews-Gould said.
Native Women Launch will add approximately eight to 10 advisory board members and might increase the number based on need. Native Women Launch is still in the early stages of the planning process and does not have an official cost for the program.
As well, the partners plan to work with other organizations and seek donations to keep the program affordable and financially accessible for Native women to participate.
Andrews-Gould hopes to have really strong mentors to show students that they can overcome obstacles and provide them with a network of other Native women to reach out to for advice.
"The idea is to help these women not have as many pitfalls compared to somebody who was doing it on their own without any assistance," Andrews-Gould said.