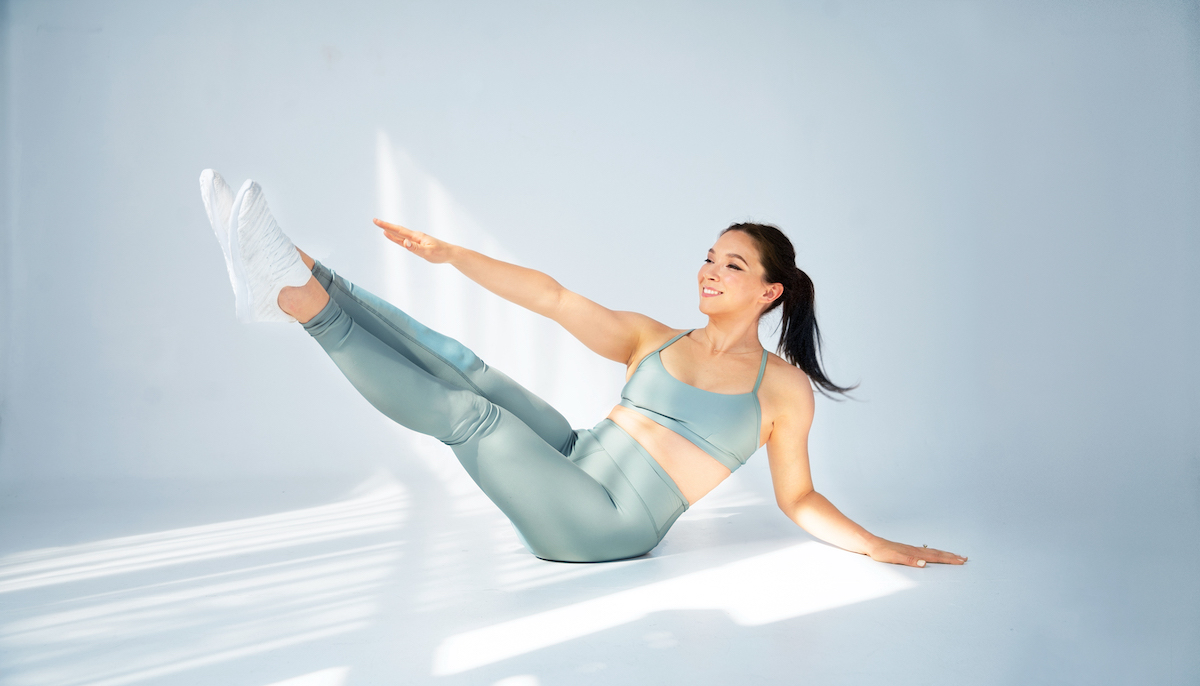 Details

By

Erin Tapahe

Entrepreneurism
AUSTIN, Texas — Bridget O'Carroll is leveraging the virtual community she's created around pilates into a growing new startup business.
O'Carroll, who's Alutiiq, always gravitated toward pilates because it offered intensive training through slow and controlled movements with attention to the mind-body connection. She became an instructor for several years while she pursued her career, which included a stint at Uber.
"There's so many benefits to working out, but having the right relationship with it is key for both your physical and mental being," O'Carroll told Tribal Business News. "Pilates has given me just so much calmness while still feeling like I am getting stronger every single day."
Even as O'Carroll decided to pursue an MBA from the Wharton School of the University of Pennsylvania, she remained connected to pilates, often teaching classes in studios.
However, at the halfway point of her Wharton program in 2020, the onset of the COVID-19 pandemic and stay-at-home mitigation orders upended her routine, leading O'Carroll to feel a loss of community and isolation from being home. To combat this, she decided to hold a pilates class for her friends via Zoom, a platform that allowed her to develop a virtual sense of community and while also connecting with her mind and body.
"I got fulfillment from teaching and sharing this practice in helping people feel stronger and more confident. It was developing a community when we were all going through a pandemic," O'Carroll said.
As the classes became more popular and more people became interested in attending, O'Carroll realized she had a business opportunity on her hands and transitioned to a paid model. In June 2020, she launched Body by Bridget with some sessions including more than 500 people, all while still working full-time in an internship at Google as part of her MBA program.
She leaned on her background and experience to develop a business plan, and leveraged others' help to design her website and register for her LLC. While at Wharton, she also entered pitch competitions that helped hone the business.
These days, O'Carroll provides four weekly pilates sessions via Zoom, and her website features more than 100 videos in a variety of lengths, as well as sessions aimed at a range of abilities, from beginning to advanced. She even offers scholarships for those who want to participate but cannot afford the membership fees. For members who want a more specialized approach, O'Carroll also is available to curate a workout program.
"I'm trying to make everyone feel a sense of belonging regardless of what you look like, where you're from, how much money you have, what your body can do because it's going to look different for everyone," O'Carroll said. "I really want to create a sense of closeness."
In November, O'Carroll decided to rebrand her business and change the name to Studio Qila after the word for "spirit of the earth" in Alutiiq, and relaunched with the new brand in honor of Native American Heritage month. She said she wanted to rebrand because to place a greater emphasis on combining mental and physical health and bringing representation to her Alaska Native heritage.
O'Carroll grew up in the Pacific Northwest region. There, she connected with the local Native community and became involved in events and activities where she learned how to bead, sew moccasins and make fry bread, forging a stronger connection to her culture.
Building the business
As the demand has grown, Studio Qila has expanded beyond O'Carroll and added staff. She expects to hire another pilates instructor and additional employees to increase the company's social presence.
"I'm really excited about being able to shift myself, as a single creator, to create our business into more of a community mindset," said O'Carroll, who now works as a strategist at Google in Austin, Texas.
Eventually, O'Carroll hopes to grow Studio Qila into a physical studio to provide in-person classes, a place for filming and expand to a holistic routine by partnering with Indigenous, minority, or women-owned companies. But even then, she still wants the digital component to remain as Studio Qila's primary delivery method because it is more accessible, convenient, affordable and inclusive to more people.
As well, O'Carroll wants to increase representation of Native peoples in the wellness community, which she acknowledges is predominantly white. Growing up, she did not see Native representation and felt disconnected while pursuing pilates workouts, which is informing her approach to make others feel a sense of belonging and have a better experience than she did.
"My goal with Studio Qila, as a pilates studio, is to embed my identity and representation into my brand," O'Carroll said.
--
EDITOR'S NOTE: This story has been updated from its original version.