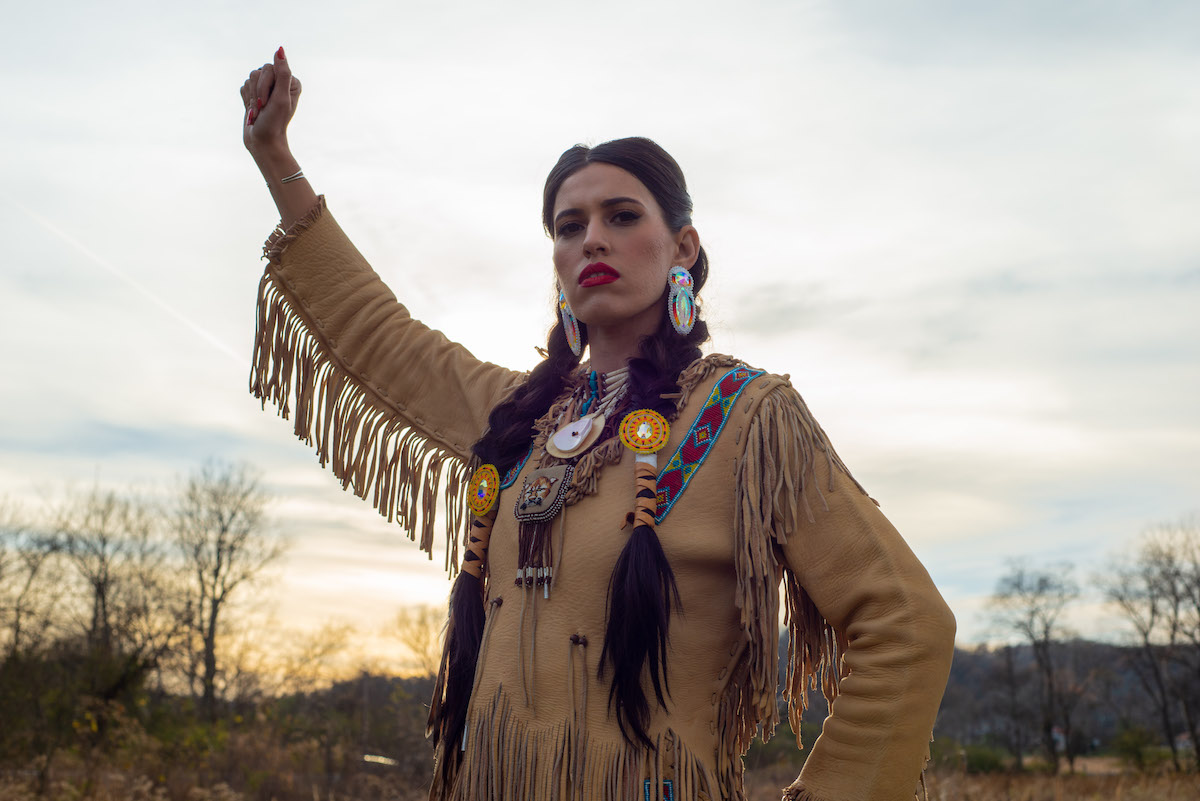 Details

By

Erin Tapahe

Entrepreneurism
NASHVILLE, Tenn. — Being Native American in the South has not always been widely accepted.
That's why entrepreneur Gowa Peshewa, who said she is of mixed Indigenous ancestry, hopes to educate her community about Native American topics and create a safe place for Native people through coffee.
EDITOR'S NOTE: In an initial interview for this story, Gowa Peshewa said she was a Shawnee woman. She later clarified to Tribal Business News that she is not a member of any federally recognized Shawnee tribe, but does come from mixed Indigenous ancestry.
Peshewa said she wants to make Native American women feel safe because she has notalways felt safe living in the South and in sharing her Native heritage with others.
"Being a minority woman, it can sometimes feel like you are prey and that feeling of vulnerability makes me want to do whatever I can to make it fairer for women," Peshewa told Tribal Business News. "I would love for all Native women, all Indigenous women, all minority women to feel safe, and I would like them to feel empowered."
Based in the Nashville area, Peshewa aims to create a community place where people would feel welcome and safe. While Nashville is known for its drinking and country music scene, Peshewa eschewed the idea of opening a bar, instead putting her own spin on a coffee shop with the Neon Moon coffee saloon concept, which she bills as a social enterprise.
In its current phase, Neon Moon focuses on e-commerce business, but Peshewa plans to open a physical coffee shop in the future. She's being intentional in finding the right building, which she wants to style as a western saloon with photos of brown ranchers to bring more representation and help change the narrative around cowboy culture.
So far, Peshewa said she has been buoyed by positive feedback for the Neon Moon concept. She thinks the Nashville community will support the business because people want to be able to walk into the store and know their dollars are going to a good cause.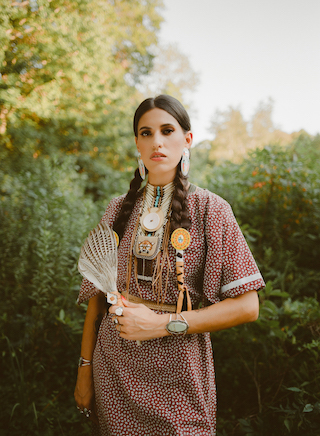 Gowa Peshewa, founder of Neon Moon. (Courtesy photo by Bridgette Aikens)"If we can create awareness of the diversity, then we can create an invitation for people everywhere to be able to support and uplift Indigenous folks of all nations," she said.
Peshewa intends to self-fund the venture, noting that "I'm not interested in creating debt for future generations of Native people."
"I'm interested in creating an opportunity for everyone to be able to survive and feel safe for not only their heritage but the next seven generations," Peshewa said.
Additionally, Peshewa is leveraging her connections in the entertainment, music and hospitality industry to crowdfund support for Neon Moon. One campaign using the IFundWomen.com platform raised more than $16,000 last year.
"I've been in Nashville for almost 15 years and people in the industries know my hard work and have seen how hard I have worked for them and are not only interested in supporting what I'm doing, but they believe in supporting BIPOC, they believe that people of color matter," Peshewa said.
Supporters also help by visiting the Neon Moon website, where they can donate money or purchase bags of coffee, T-shirts, Indigenous artwork. Some local businesses have partnered with Neon Moon to donate 10 percent of sales on a given day, for instance.
As a Native-owned venture, Neon Moon also prioritizes supporting other Indigenous businesses. To that end, the company uses beans sourced from Café Mam that's run by an Indigenous family from Chiapas, Mexico. Café Mam also uses traditional sustainable farming methods, and bags its coffee beans in 100 percent compostable packaging.
"We're giving (the public) an opportunity to buy this coffee from Indigenous farmers and that is significant because it's an opportunity to authentically support Indigenous peoples," Peshewa said.
As well, Neon Moon contributes a percentage of its proceeds from coffee purchases to give back to Indigenous social justice groups for cultural identity preservation, development in rural communities, agricultural education and earth justice.
The Neon Moon also serves as an Indigenous marketplace to sell Native American artwork, with all of the sales going directly to the artists. Neon Moon does not take any cut of the sales.
"If I had been a little girl and I had known about this saloon in Nashville where my art could be sold, I could work as a barista, or just be a part of it, I would have felt a spark of hope," Peshewa said. "This is for all of us. This isn't just for tribal sovereign nations. This isn't for anyone in particular. This is for all of us and our children's children."
While Nashville is known for its country music and southern culture, Peshewa is pushing back on the white stereotype by sharing the history of BIPOC groups who've been involved in cowboy culture from the start.
"There's not a lot of focus on the true depths of cowboy culture and the Indigenous roots of the South in country music and cowboy culture," Peshewa said. "We're trying to show the true historic aspect of cattle culture and cowboy culture and honor cowboy culture in the way of spotlighting the true essence of the western Indigenous and Afro-Indigenous roots."
--
EDITOR'S NOTE: This story is updated from its original form.