SEATTLE, Wash. — Tribally owned Eighth Generation hopes to scale up to bring its authentic Native American-made products to a global audience.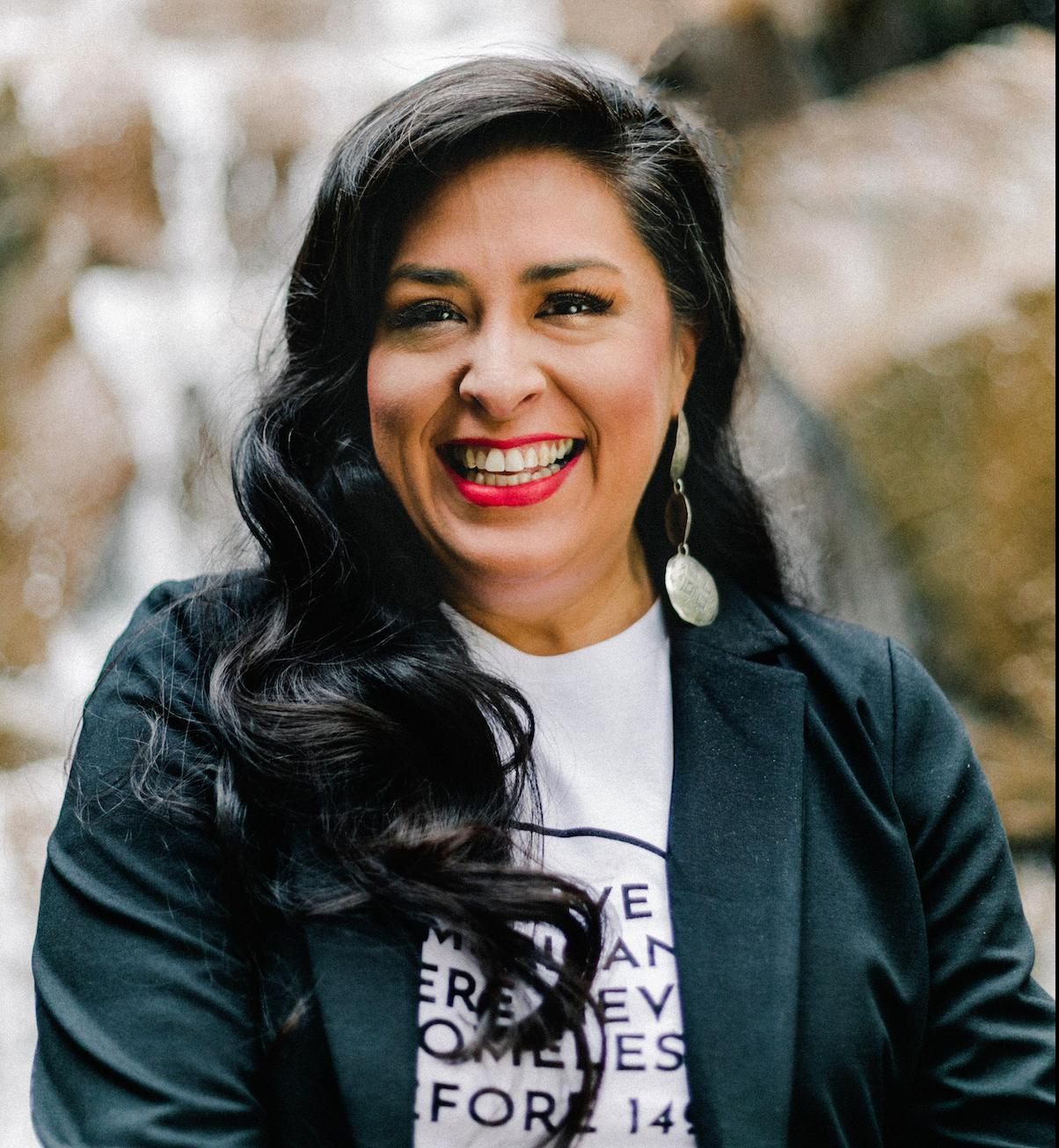 As it eyes growth, the Seattle-based maker of signature wool blankets, mugs, socks, towels and jewelry, is also going through its first leadership transition, as founder Louie Gong (Nooksack) has stepped down as CEO of the company he's led for 15 years.
The venture of the Snoqualmie Indian Tribe announced last month that Colleen Echohawk, an enrolled member of the Kithehaki Band of the Pawnee Nation and a member of the Upper Athabascan people of Mentasta Lake, would become the new CEO of Eighth Generation.
Echohawk and Gong first met when Gong volunteered his time to design the logo for Chief Seattle Club, where Echohawk served as executive director. When Gong reached out to her a few months ago via text requesting a phone call, she quickly responded, not knowing that he wanted to ask if she'd be interested in taking over as CEO of Eighth Generation.
The position would allow the longtime lover of the company's products to help take it forward into the future.
"I'm a huge fan of the brand and bought so many Eighth Generation products for myself," Echohawk told Tribal Business News. "I'm so proud of being able to have wool blankets at home that are authentically made by Native people and have strong tribal connections with stories that every blanket is just so powerful."
Echohawk was especially interested in working with the Snoqualmie Tribe, which bought the business from Gong in 2019.
In a statement, Gong said the sale kicked off conversations about who would succeed him and lead the company.
"Right from the start, we considered Colleen. Her connection to community and strong drive are a great fit, but it's her own proven commitment to service that aligns her perfectly with Eighth Generation's own values," Gong stated. "Colleen is the leadership Eighth Generation needs to go global."
To that end, Echohawk plans to leverage her contacts in Seattle to help grow the brand into a global presence.
"We hope to be a name brand that not just Native people know, but that everyone in this country and around the globe knows," she said.
After joining the company Feb. 1, Echohawk made it a point to meet the 24-person Eighth Generation team, three-quarters of whom are Native American. She remarked about the impressive work they're doing at the company's headquarters and its Seattle warehouse, where the signature gold label wool blankets are knitted.
"I have just been so excited and supportive of this business and I think that I'm just passionate about what we could do and where we could go," Echohawk said. "I'm ready to serve my team here and help the larger community know and understand our brand."
One way Eighth Generation drives brand awareness is via a partnership to create a line of limited-edition home goods featuring Coast Salish artists for Starbucks Reserve Roastery in Seattle. Eighth Generation also is in talks with other brands, and continues to develop new products.
"We're really excited about some of the deals that are already happening and that are in the pipeline," Echohawk said. "It's just really exciting and the possibilities are just sort of limitless right now. We're dreaming big and we're going to be working hard to see what we can do to ensure that Native art and design through the Eighth Generation brand is commonplace and exciting for the whole Native community."
Currently, Eighth Generation operates a store in downtown Seattle at Pike Place Market. Echohawk notes that 90 percent of the company's sales come from online purchases.
She aims to leverage that e-commerce success as the company builds a global presence.
"We also want folks to know that we are building a company and have products for the global community so all are welcome," Echohawk said. "I think there is an opportunity for non-Native communities to find ways to support authentic, Native design and art and stop cultural appropriation that has harmed our artists and communities."
She cites the example of Pendleton blankets, which are a popular commodity among many Native communities even though the company is owned by non-Natives.
Echohawk thinks Eighth Generation provides the Native and non-Native communities a way to support Native artists who share a story of their people and community.
"We have an opportunity to look at and gift a wool blanket to Native and non-Native people and say, 'Here's a true cultural story about this tribe and community,'" Echohawk said.
The opportunity to grow the company and make Native art more available serves as a driver for Echohawk in leading Eighth Generation.
"I'm excited about creating new opportunities for Native folks to thrive and to be leading the business community," Echohawk said. "We have a lot of really cool Native products and I hope that we build the next generation of business leaders in this community."