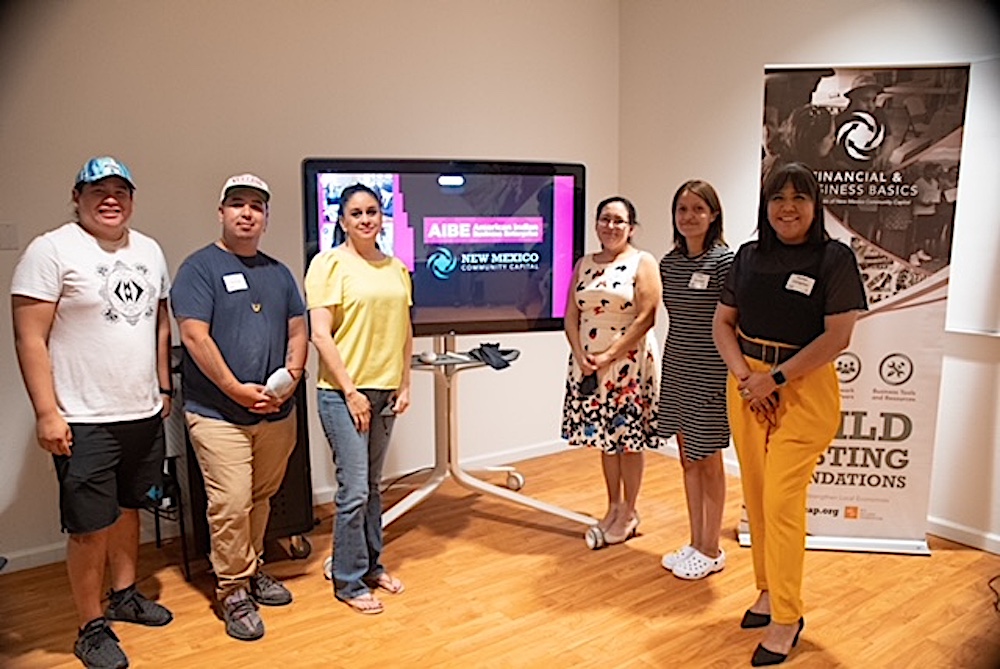 Details

By

Erin Tapahe

Entrepreneurism
LAS CRUCES, N.M. — Native Americans have always been creative people, but sometimes the business world can be daunting and intimidating. That's where programs like New Mexico State University's American Indian Business Enterprise (AIBE) can step in and help.
The business accelerator program offers business training, mentorship and other resources to help in bridging an idea into a successful business. AIBE is open to all Native American students and community members in New Mexico, with a goal of assisting Native entrepreneurs in starting and growing their businesses.
Those services got a shot in the arm recently by way of a two-year $600,000 grant from the U.S. Department of Commerce's Minority Business Development Agency. The funding came as part of a $3.9 million round of grants to 13 organizations aimed at supporting Native American projects.
"We've been using this grant to serve Native entrepreneurs by giving them access to mentorship," said Rachel Livingston, program specialist at NMSU's Arrowhead Center.
In her role, Livingston seeks out potential AIBE participants from her networks primarily with Pueblo and Navajo tribal organizations. As well, she has connected with Navajo Technical University, Fort Lewis College and 17 other sites in New Mexico.
For participants in the accelerator program, AIBE offers free mentorship and consultation from more than 50 professional advisers in marketing, patent law, accounting and other speciality areas.
"Entrepreneurship is not new to Native (people) but … we want to help ease our entrepreneurs into what today is like in the 21st century," Livingston said.
To date, the program has helped artists, farmers, ranchers, community producers, mental health services, educational services and nonprofit organizations.
Livingston encourages entrepreneurs to pursue their big ideas because there are many resources like AIBE available to provide mentorship and other services.
"I always encourage everyone to follow what they're thinking about and AIBE makes that easy by providing mentorship," Livingston said.
According to Livingston, many Native entrepreneurs face three main challenges: a lack of recognition, lack of access and cultural differences. She shared the experience of Pueblo tribal members who attended a networking event but were asked to leave because they were not seen as "real" business owners. As well, Native entrepreneurs must deal with a lack of available capital and may even struggle to access basic infrastructure, such as the internet, that's imperative for competing in the current economy.
Livingston also said cultural appropriation and cultural differences can also serve as a challenge because many advisers may not be educated in Native American ways. In the worst cases, Native entrepreneurs can be pushed aside or have their ideas taken.
AIBE applications are available and have a high acceptance rate because the program is designed to help as many Native entrepreneurs as possible.
"Our program is set to serve New Mexico Native entrepreneurs but everyone's accepted as long as they're Native American," Livingston said.