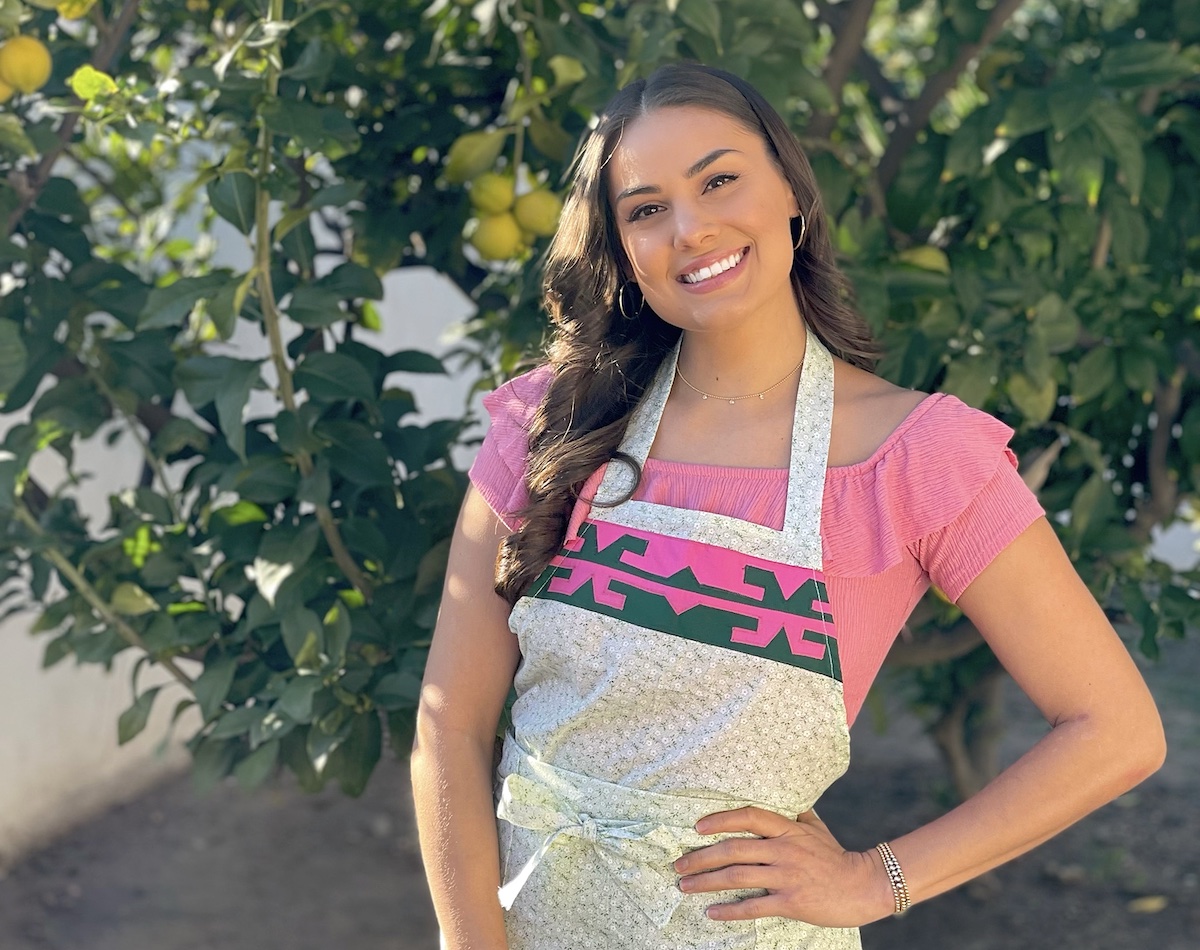 Details

By

Erin Tapahe

Entrepreneurism
LOS ANGELES — Throughout her appearance on "Next Level Chef," Stephanie DeSpain has made a mark with her Indigenous fusion cuisine.
After "digging deep" and researching what her ancestors ate to figure out what foods are indigenous to Native American people, DeSpain — who goes by Pyet, a shortened version of her inherited name, Pyetwetmokwe — combined the traditional styles of her Prairie Band of Potawatomi and Mexican heritage.
It seems to be working: DeSpain is one of three chefs to make it into the finals of the reality show, which airs the last of its 11-episode season on March 2.
The new exposure has been a boon for DeSpain's e-commerce business, where sells various products that play key roles in her brand of Indigenous fusion cuisine. That includes Wojapi, a traditional Native American berry sauce, which she used in winning the show's burger challenge.
However, DeSpain was not prepared for how much new business her success on the show has created: In less than one week, her website received more than 100 orders for Wojapi sauce, compared to the typical one order every two weeks.
"I was not prepared for that," DeSpain told Tribal Business News. "People were like, 'Hey, we ordered a week ago and we haven't heard anything back.' I'm like, 'I'm so sorry, I'm trying to catch up and I'm trying to do all this on my own. This is really amazing."
DeSpain works by herself to process the Wojapi orders, which includes making the product, bottling it, assembling the proper jarring technique, sanitation protocols, packaging and shipping.
She said the boost in orders came as she had been considering expanding the business and looking to hire employees to help her.
"It is a long process and it is definitely a labor of love, but I am at the point where I am finally ready to expand my business and bring some people on board to help me," she said.
Growing will also help DeSpain realize her goals of having Wojapi become a grocery store staple across the country.
"That's my goal, to show there can be representation of(Native Americans) in local grocery stores," DeSpain said.
Winning "Next Level Chef," which comes with a $250,000 grand prize and a yearlong mentorship with celebrity chef hosts Gordon Ramsay, Nyesha Arrington, and Richard Blais — could help further her progress.
DeSpain started including Indigenous foods into her dishes when in 2016 she launched her personal chef business, Pyet's Plate, where she travels along with clients to cook for them while they are on vacation.
As she nears the end of the show and eyes what comes next, DeSpain encourages Native entrepreneurs to always keep learning and trying new hobbies because that is where her passion for food grew and inspired her to pursue her own business.
"I definitely encourage people to really go for their dreams," DeSpain said. "Along the way, it can be very discouraging when you feel like you are hitting rock bottom or things aren't coming together the way that you want it. I hope that my story can inspire people to keep going and to keep your confidence and your head up because that's the only real way that you can get through."
Want more news about the $130 billion tribal economy?
Tribal Business News publishes thoroughly reported and well-crafted stories about Native businesses and entrepreneurs, growth and expansion strategies, best practices, economic data, government policy and other relevant business news. Tribal Business News is required reading for tribal council members and leaders of Native businesses, as well as state and federal legislators, policymakers, economic developers, entrepreneurs, bankers, lawyers and anyone interested in doing business in Indian Country.
Sign up for our free newsletter to track Native business and the tribal economy. Or sign up for a premium digital subscription ($99/year or $10/month— cancel anytime) to gain full 24/7/365 access to our business news reporting. Megwetch.