As the pandemic continues to disproportionately affect Native American communities, Bank of America saw a need to step up and provide critical resources.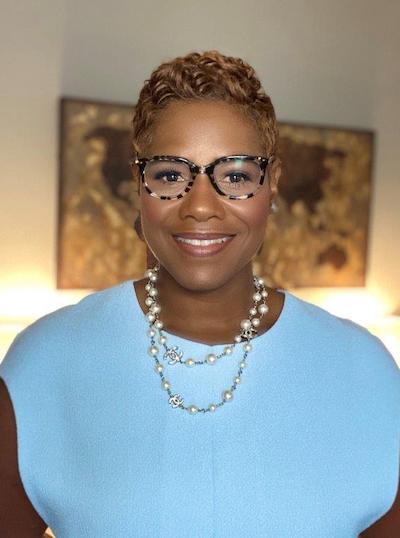 Bank of America issued $4.7 million in grants to 39 Native nonprofit organizations that it says will help build stability and connect Indigenous communities to opportunities. With the grants issued to mark Native American Heritage Month, Bank of America says it has donated more than $17 million since the beginning of the pandemic toward capital investments, working with nonprofit organizations and institutions that specialize in helping Native communities.
"The $17 million in support that we've provided to Native communities since 2020 is based on the disproportionate impact of coronavirus on underserved communities — and we continue to evaluate opportunities to support recovery and relief," Ebony Thomas, racial equality and economic opportunities initiative executive at Bank of America, told Tribal Business News via email.
Among the organizations receiving funding this year were American Indian College Fund, Community Food Bank of Eastern Oklahoma, Community Outreach & Patient Empowerment (COPE), Native American Connections, New Mexico Foundation, Our Native America Business Entrepreneurship Network (ONABEN), Regional Food Bank of Oklahom, United National Indian Tribal Youth Inc. and American Indian Higher Education Consortium (AIHEC).
Carrie Billy, CEO and president of AIHEC, told Tribal Business News that the grant opportunity is important because of its flexibility that allows the organization to determine where the funding is most needed.
"The great thing about this funding is that the foundation is letting us determine what that need is," Billy said. "Normally when you apply for a grant, the organization has to fit into the funders' grant priorities. In this case, we get to determine what the priorities are."
Meanwhile, UNITY will use the money to continue its two annual conferences and a program called Healing Circles, an initiative to help the spiritual, mental, physical, and social development of Native youth.
"This grant from Bank of America will help us to continue the important work we do in engaging Native youth and inspiring them to be leaders in their communities," UNITY Executive Director Mary Kim Titla told Tribal Business News.
With the funding, Bank of America wants to provide resources for tribal members to address health care, food security and jobs-related needs. The company also donated personal protection equipment, including more than 1 million masks, 220,000 gloves and hand sanitizer, to Native American communities.
The philanthropic gifts to Native causes are part of Bank of America's five year commitment of $1.25 billion to advancing racial equality and economic opportunity.
In deploying its philanthropic contributions, Bank of America turned to its Native American employees and Native community leaders to guide how it distributed the funding and ensure the resources would have maximum effect, Thomas said.
"Our approval in forming partnerships reflects our overall philanthropic approach, which is to work closely with community leaders on the ground who can best tell us the needs of the constituents they serve," Thomas said.
As a result, Bank of America engaged with Native American organizations in various ways, including working with Partnership With Native Americans to distribute more than 47,000 pounds of fresh produce to remote areas in Indian County that lacked access to healthy foods.
Additionally, the contributions allow Bank of America to extend its philanthropic reach beyond the bank's typical service areas to provide financial assistance in some remote areas of the country, including some Native American reservations.
"We look to support nonprofit partners that are addressing critical services in Native American communities regardless of their location," said Ximena Degado, senior vice president and ESG program manager at Bank of America. "We understand that remote areas have unique needs, and we've intentionally engaged those communities over the years. … In most cases, our funding is made to nonprofit partners that go beyond to reach very remote areas."
Bank of America has also been a contributor to Native community development financial institutions (CDFIs). The latest round included funding for Longmont, Colo.-based Oweesta Corp., an intermediary funder for Native CDFIs, and Shawnee, Okla.-based Citizen Potawatomi Community Development Corporation.
That's in addition to the $10 million Bank of America invested in 2020 in Denver, Colo.-based Native American Bank, which is also a certified Native CDFI.
Thomas said the Native CDFI investments allow Bank of America to ensure that Native-owned businesses and Native American homeowners receive the resources they need to weather the pandemic, as well as advance financial literacy and entrepreneurship training.
"We're pleased that our investment provides capital for small businesses, affordable housing, schools, health care clinics, and consumer lending," said Thomas, adding that the bank would evaluate the effectiveness of its investments by engaging with communities. "These are the things that touch people's everyday lives, and that's the goal of our partnerships."