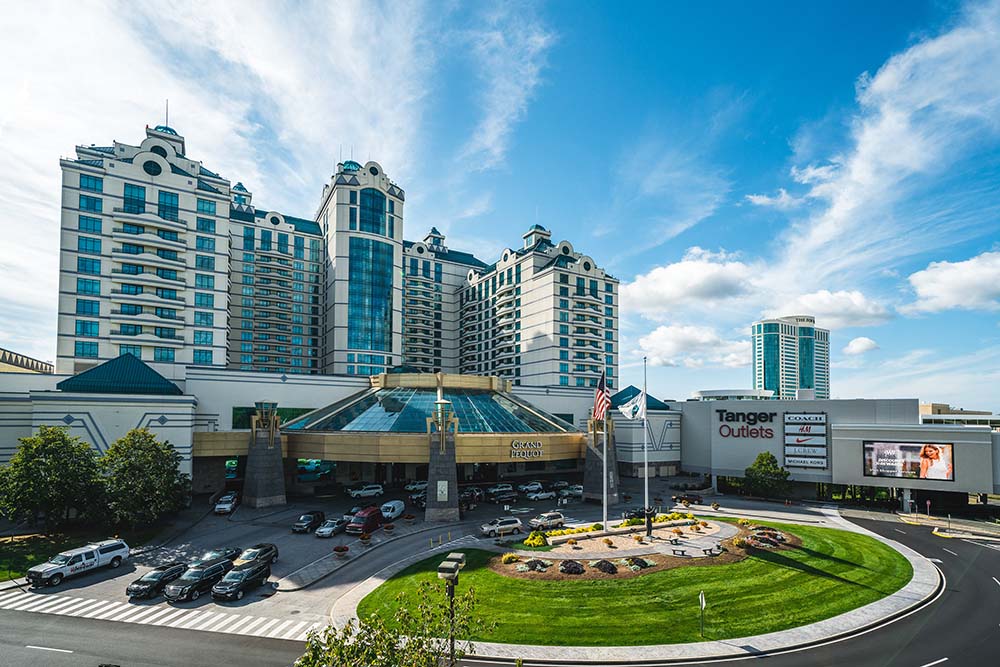 Details

Gaming
MASHANTUCKET, Conn. — The Mashantucket Pequot Tribal Nation has inked a deal with digital sports entertainment and gaming firm DraftKings Inc. to eventually offer its mobile sportsbook application in Connecticut.
Under the agreement, the tribe also announced its Foxwoods Resort Casino in Ledyard, Conn. will work with Boston-based DraftKings (Nasdaq: DKNG) as its fantasy sports partner, starting Dec. 13 via various online contests.
"Partnering with DraftKings, the most prominent name in sports betting, reinforces the Mashantucket Pequot Tribe's position as a leader in the gaming and entertainment industry," Mashantucket Pequot Tribe Chairman Rodney Butler said in a statement.
The sportsbook agreement is contingent on Connecticut lawmakers legalizing sports betting in the state.
State lawmakers have signaled recently that they planned to take up a bill that would legalize sports betting while also honoring an exclusive statewide gaming agreement with the Mashantucket Pequot Tribe and the Uncasville, Conn.-based Mohegan, the Hartford Courant reported this week.
Previous attempts to legalize sports betting have been thwarted by provisions in the tribes' state gaming compacts that guarantee them exclusive rights to gaming within Connecticut in exchange for the state receiving a 25-percent cut of their slot machine revenue. The compacts have provided the state with more than $8 billion in revenue from gaming, according to the tribes.
Connecticut Gov. Ned Lamont told the Courant that he wants to find a way for the state to participate in sports betting with the tribes taking a leading position, while also avoiding the possibility of lawsuits from commercial sports betting operators.
"We've proven our ability to shape the future of gaming time and time again, and now we're ready to drive sports wagering and online gaming for the state of Connecticut," Butler said. "Working through the tribal gaming compacts, we will help bolster our economy with much-needed revenue and virtual entertainment."
In announcing the partnership with the tribe, DraftKings signaled that iGaming and sports betting could bring in $175 million in revenue for the state in the first five years of legalization.
Currently, DraftKings operates sports betting in 10 states; opening the Connecticut market would expand the company's footprint in New England.
"The national expansion of regulated sports betting is among our top strategic priorities," DraftKings North America President Matt Kalish said in a statement.
The Mashantucket Pequot Tribal Nation's Foxwoods Resort Casino, which opened in 1992, is billed as one of the largest integrated resort-casino operations in North America. The property features six casinos, more than 2,200 hotel rooms, a Tanger Outlet Mall, and various dining and entertainment options, including theaters, ziplines and an indoor kart track.