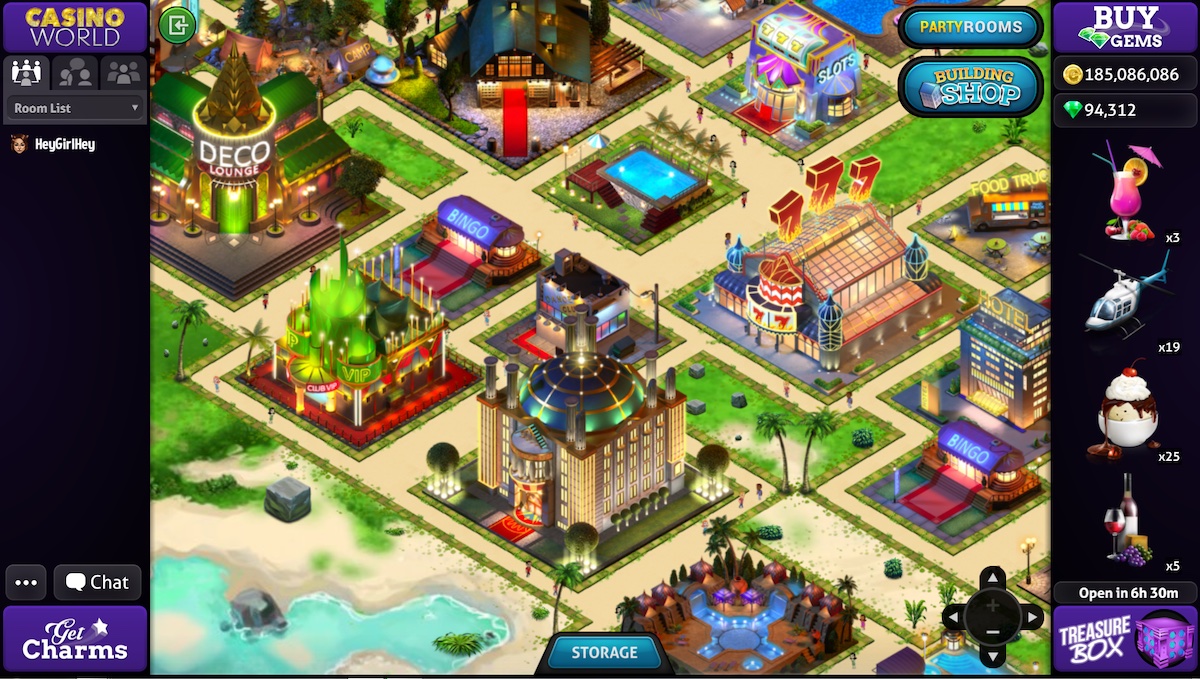 Details

Gaming
ATMORE, Ala. — Poarch Band of Creek Indians' gaming arm has acquired Seattle, Wash.-based digital gaming company FlowPlay Inc. in a move to broaden its offerings to with customers "on or off our properties."
That's according to Wind Creek Hospitality President Jay Dorris, who said the mid-December deal brings FlowPlay's mobile gaming platform under the Wind Creek brand. Wind Creek will retain FlowPlay's chief technology officer and co-founder Douglas Pearson and bring on co-founder Derrick Morton as the new subsidiary's president.
"Players can only spend so many hours a day on our property at one of our facilities. Social play gives them an opportunity to stay engaged with our brand when they're at home," said Wind Creek Hospitality Chief Marketing Officer Ken Rohman. "They can play those games for fun when they're at home."
FlowPlay's platform hosts an array of casino-style games that allow players to earn in-game credits for decorating avatars or competing against each other. While the games offer in-app purchases for credits or avatar clothes, Rohman noted that the platform doesn't allow for direct, real-money wagers.
Wind Creek saw FlowPlay's suite of games as complementary to its own mobile game platforms, Dorris said.
"We first became aware of them 10 years ago, and we've been aware of their growth since then," Dorris told Tribal Business News. "It's an opportunity to leverage what we've developed with what they offer."
Wind Creek's existing platforms also include a social gaming, free-to-play focused model, as well as a real-money gambling platform for users in Pennsylvania. By featuring the Wind Creek brand in all of these online communities, the organization hopes to keep a wide swath of customers playing and engaged wherever they are.
"Wherever and whenever is our motto," Dorris said. "They can still escape into our world virtually, and that's what Wind Creek Casino provides."
Moreover, while Wind Creek's platform owns a collection of self-developed titles, many of its existing games are from external suppliers. By purchasing FlowPlay, which develops new games on a 3-5 week cycle, the organization can build in-house games in earnest and ramp up new offerings..
"FlowPlay historically has built and owns their entire content library, and have a track record of releasing games consistently," Rohman said. "Long term, there's absolutely some synergies there."
FlowPlay's Morton called the company's sale to Wind Creek a "monumental day."
"FlowPlay and Wind Creek Hospitality hold a shared vision for how technology can strengthen the player experience, especially when it comes to enhancing traditional gaming and entertainment," Morton said in a statement. "I can't wait to see what comes next."
Wind Creek's acquisition of FlowPlay gives the gaming giant a new avenue into the billion-dollar social casino industry.
A report from trade publication Online Poker Report states that plummeting in-person casino visits in 2020 were accompanied by a rise in the use of social casino apps. Apple iOS users alone drove nearly $1 billion in revenues on those apps from late 2020 to mid 2021.
The report attributed some of that traffic to the prevalence of social casinos in states where direct online gaming isn't legal. For the time being, that makes social casino apps a sidestep to online betting's growing pains, such as legal issues facing the Seminole Tribe of Florida's nascent sports betting platform.
Dorris said Wind Creek sees an opportunity in offering FlowPlay's platform as a "white label" enterprise for other tribes or businesses that want to leverage their brand via social gaming.
"We've talked with some people about this and we've gotten some very positive feedback, and we're going to continue those conversations and see where it may take us," Dorris said. "We have a desire to offer our engagement platform to other operators, and that is an effort we're going to start moving forward on in the very near future."
The deal also comes on the heels of a Wind Creek subsidiary receiving preliminary approval from the Illinois Gaming Board to move ahead with plans for a $440 million commercial casino in the south suburbs of Chicago, as Tribal Business News previously reported. The enterprise aims to open the casino in 2023.