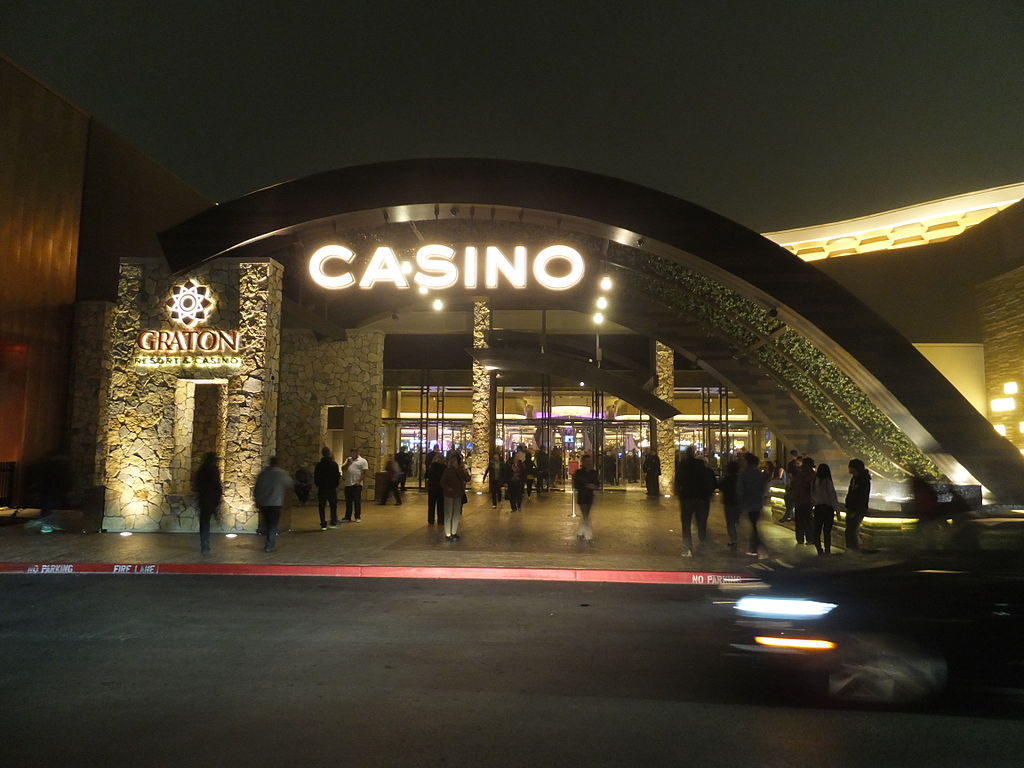 Details

Gaming
The Federated Indians of Graton Rancheria in northern California has signed a new gaming compact with the state that increases the number of slot machines it can operate and expands its support for limited and non-gaming tribes.
The new compact, signed by California Governor Gavin Newsom, doubles the number of authorized slot machines at the Tribe's Rohnert Park, Calif.-based Graton Resort and Casino from 3,000 to 6,000. In turn, the compact also updates the Graton Rancheria Band's participation in the state's Revenue Sharing Trust Fund (RSTF), which distributes collected revenues from gaming tribes to "limited and non-gaming tribes," according to the new compact.
"We are happy to improve our compact with the State of California and continue to provide needed community funds for the City of Rohnert Park, Sonoma County and our state," Greg Sarris, Tribal Chairman of the Federated Indians of Graton Rancheria, said in a statement. "This compact allows the tribe to grow as a self-sustaining sovereign nation and continue to support our mission of social justice and environmental stewardship."
Never miss the biggest stories and breaking news about the tribal economy. Sign up to get our reporting sent straight to your inbox every Monday morning.
Established in 1999, the Revenue Sharing Trust Fund distributes $1.1 million per year to each non-gaming tribe in California to help bolster flagging budgets.
Per the 2012 compact, Graton Resort operated 3,000 slot machines and paid approximately $7,500 annually per machine, totaling roughly $5.8 million throughout 2022 according to an RSTF report published on the California Gambling Control Commission website. Under the new compact, while running 6,000 machines — one of the highest machine counts among tribal casinos in the state — the Tribe will now pay $2.75 million per quarter into the fund.
This money will join other tribes' contributions in building a second reserve fund, which will pay out collected funds in equal shares among non-gaming tribes in the state annually. The new compact notes that these extra funds will first be used to make up any shortfalls in the original reserve fund's budget.
Graton Resort's slot machine expansion follows historic — if uneven — growth in the Indian gaming industry in 2022, per National Indian Gaming Commission statistics cited in prior Tribal Business News reporting. Tribal casinos across the country last year reported a record $39 billion in revenues, according to NIGC data.
The move also follows a bitter contest for legalizing sports and mobile betting in the state, during which two separate measures failed at the ballot box in November.

Notably, Graton Rancheria initially joined a proposal to approach sports betting through a legislative route, joining the Rincon Band of Luiseno Indians, the Wilton Rancheria, and the San Manuel Band of Mission Indians in presenting the Age Verified Tribal Online and In-Person Sports Wagering Regulatory Act.
That Act would have legalized sports betting at 21 years old in tribal establishments and online betting through tribal providers. Graton later pulled its support from the measure, according to a court filing.