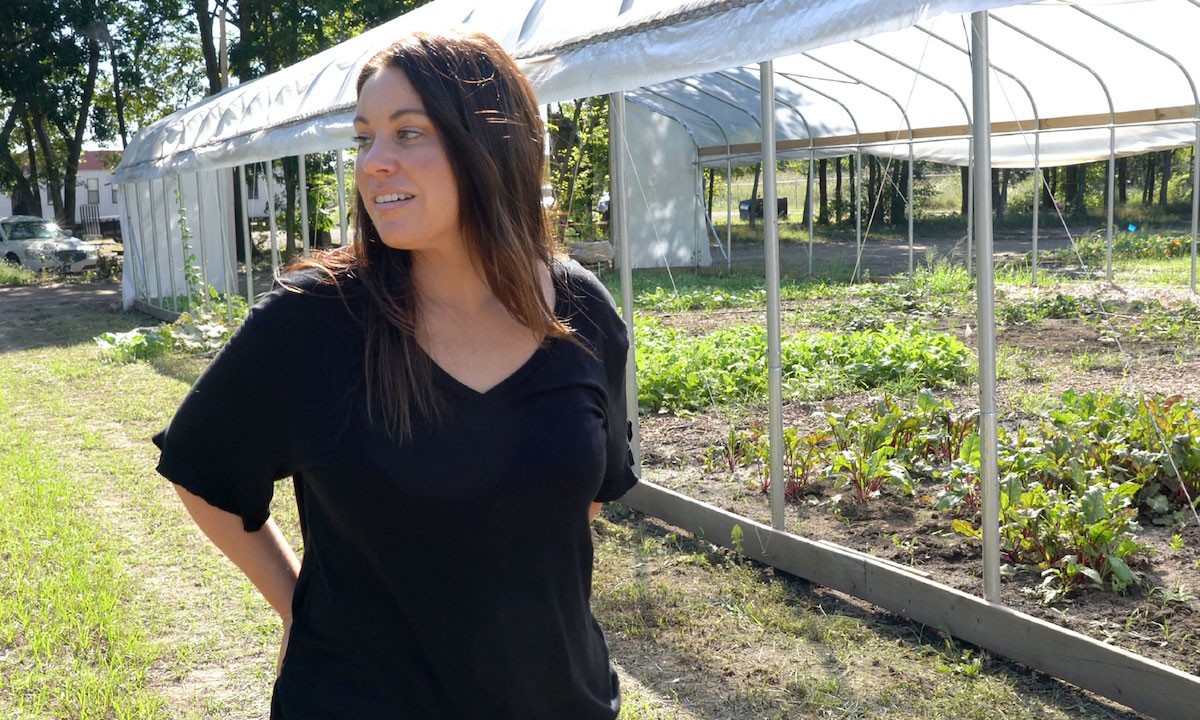 Details

By

Erin Tapahe

Health Care
STILLWATER, Okla. — Backed by $5.5 million in grant funding, an Indigenous-focused program at Oklahoma State University aims to study the nutrition and overall health of American Indian and Alaska Native populations.
The OSU Center for Indigenous Health Research and Policy, housed within the university's Center for Health Sciences, plans to leverage a two-year $2 million grant from the Department of Health and Human Services to establish the Center for Indigenous Innovation and Health Equity. The new center will focus on finding ways to restore Indigenous food systems and traditional food practices as a means to encourage healthy eating.
As well, the Center for Indigenous Innovation and Health Equity will feature an entirely Native-led team of investigators and researchers.
CIHRP Director Valarie Blue Bird Jernigan (Choctaw) brought members of the Osage, Choctaw and Cherokee nations to Hawaii for a cultural learning exchange to engage Native Hawaiians about their reconnection to their traditional foods and connection to the land. This program started with a partnership between Oklahoma State University and the University of Hawaii, which was also awarded a $2 million grant to develop a center focused on Native Hawaiian and Pacific Islanders.
"We hope to restore traditional food systems and activities in American Indian and Alaska Native communities, and assess the outcomes of this process on American Indian and Alaska Native health," Jernigan told Tribal Business News.
The OSU researchers are working with American Indian and Alaska Native experts, collecting knowledge from elders and involving community member input to develop the Center for Indigenous Innovation and Health Equity program. The goal of the program is to "restore Indigenous food systems and traditional food practices to promote healthy eating and eliminate diet-related disparities," according to Jernigan.
"We see a direct benefit when tribal nations are empowered to lead their own research efforts to explore questions of importance to them, and to use traditional Indigenous models of health and well-being to restore community health," Jernigan said.
According to Johnny Stephens, president of Oklahoma State University Center for Health Sciences, the grant will help to improve nutritional and health outcomes of the Native American community and address the health care needs of rural and underserved members in Oklahoma.
"These programs and initiatives are another example of our commitment to work to transform the health and well-being of our Native communities," Stephens said in a statement.
CIHRP also received a $3.5 million grant from the National Institutes of Health Institute on Minority Health and Health Disparities in August 2021. The OSU program is partnering on this grant with the Osage Nation and the National Congress of American Indians to study community supported agriculture (CSA) programs. The program aims to create a web-based toolkit so other Indigenous communities can implement these findings into their communities to increase the Native food systems in their area.
Jernigan said they are looking into additional funding resources to continue their work beyond the timeline of the grants they have already received.
"We are already starting to explore continuing funds from tribal nations, from foundations, and philanthropic organizations," Jernigan said.
While the Center and its programming are focused on Native communities and facilitating their reconnection with traditional food and health practices, Jernigan also believes non-Native communities could stand to benefit.
"We also believe that non-Indigenous communities will benefit because traditional Indigenous food systems protect the environment and promote sustainability, and everyone can benefit from that," Jernigan said.