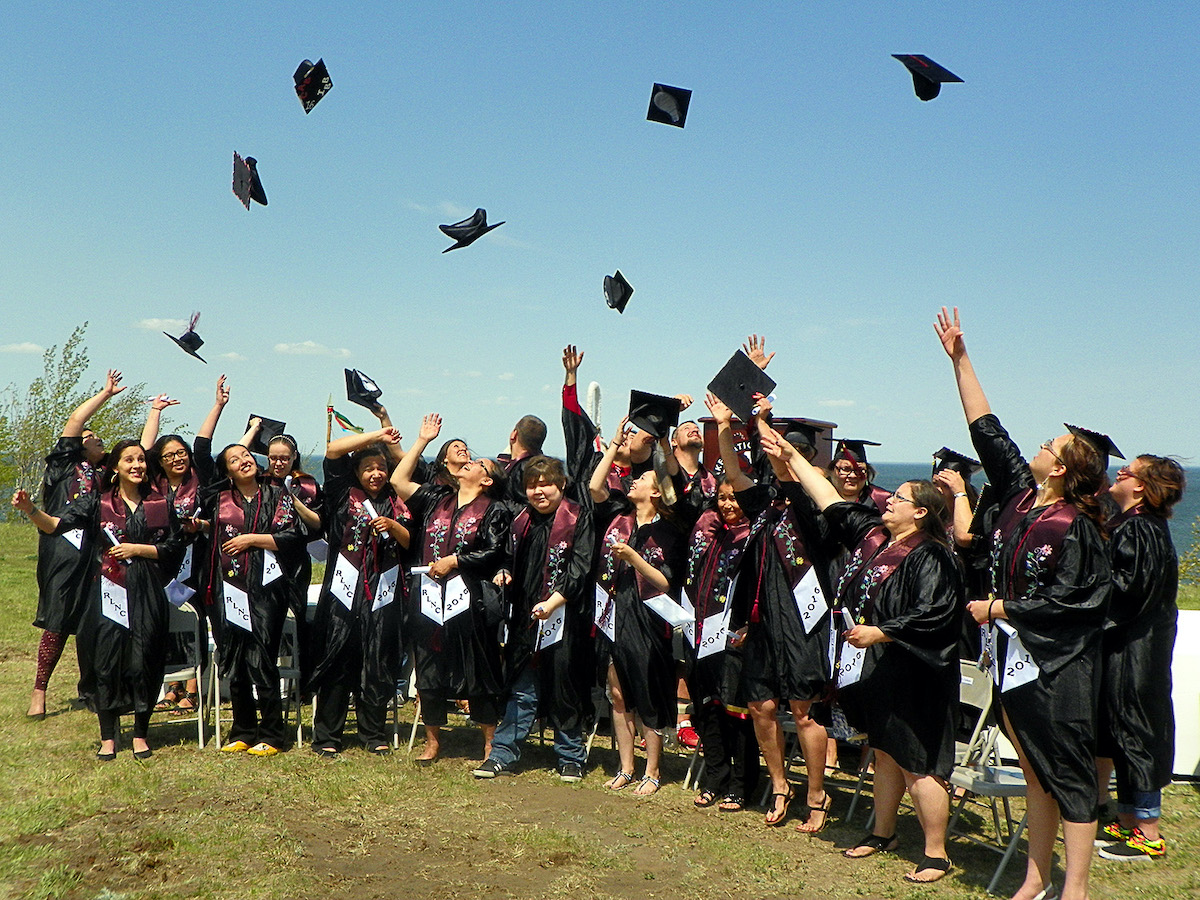 Details

By

Erin Tapahe

Higher Education
Like his predecessors before him, President Joe Biden issued an executive order outlining how the federal government can support the economic future for Native Americans by strengthening educational opportunities, particularly at Tribal Colleges and Universities.
However, unlike previous executive orders, Biden goes further to address systemic challenges that Native Americans face, as well as to recognize the role that workforce development plays in creating economic opportunities for tribal citizens and tribal communities.
That's according to a handful of executives at Native educational organizations and tribal leaders, who told Tribal Business News that they welcome the attention to the issue, especially in light of the COVID-19 pandemic exposing the lack of educational and digital resources in Indian Country.
"Given all the disparities that still exist and the lack of sufficient investment, we welcome an Executive Order that can be used as a tool to promote increased investment and accountability," said Cheryl Crazy Bull (Sicangu Lakota), president and CEO of the American Indian College Fund. "Those who work within and advocate for Indigenous education can use the Executive Order to hold agencies accountable."
The Executive Order names the secretaries of Education, the Interior and Labor as co-chairs for the White House Initiative on Advancing Educational Equity, Excellence, and Economic Opportunity for Native Americans and Strengthening Tribal Colleges and Universities.
The goal is to address the systemic challenges of the educational systems, improve data collection, establish educational professionals to help Native students succeed, make higher education accessible, provide cultural preservation and emphasize creating career pathways for Native American students and workers.
Carrie Billy, president and CEO of the American Indian Higher Education Consortium (AIHEC), is Navajo and says this executive order addresses the long history of the mistreatment of Native American people and why it disproportionately affects Native American communities.
"I think this executive order is different from previous executive orders in that it includes increasing understanding of the systemic causes for educational challenges to really looking at the challenges that American Indian and Alaska Native students face from their perspective, not just in general, but really focusing more specifically on what's impacting our own children and youth in the education system," Billy said.
Aaron Payment, chairperson of the Sault Ste. Marie Tribe of Chippewa Indians, notes that under the 14th Amendment of the U.S. Constitution, American Indians have a treaty right to education.
"It's ironic that the one population of Americans that have a constitutional right has the worst of the worst educational outcomes," Payment said.
According to the Broken Promises report, Native American students have the lowest high school graduation rates in the nation and 93 percent of Native students attend public schools. Payment says the executive order is a recommitment to improve the educational outcomes for Native students, which is also "going to facilitate accountability."
Crazy Bull also highlighted the federal government's treaty responsibilities.
"We believe education is a treaty right and that the federal role with education, regardless of where our people live (reservation, rural, urban), must be facilitated and increased both in support of that treaty right, but also as an investment in equity," Crazy Bull said.
Billy echoed those sentiments, calling out a lack of educational data as hindering the process of making improvements to the system, which the White House initiative aims to address.
"They (the government) need to collect better data at the federal level and throughout the education system," Billy said. "We need the data so that schools, parents and federal agencies and tribes can make more informed decisions about the educational needs of our students.
"We know that the preparation of our children is critical to their success in post-secondary education. The federal government must put a strong focus on early childhood and K-12 educational opportunities because these are important to developing and strengthening Native American communities and they set the stage for educational advancement in career development."
The partnership between the Department of Education and Department of Labor is important because it combines two avenues for career development. Billy says the focus on career development is significant for individuals and tribal nations because it will help to build communities.
As well, Payment is excited about this federal agency partnership in the initiative because it will focus on creating more opportunities for Native youth beyond higher education.
"Not everybody wants to have a bachelor's degree or master's degree," Payment said. "My hope is that with the Department of Labor, we are able to identify areas of opportunity for vocational education and tribal schools."
Billy added: "There's a fairly significant focus that I believe has not existed in the past on workforce development and job creation, which is tremendous for Indian Country."
Payment shared his story of dropping out of high school because he did not feel like he belonged in the public education system. He received a GED and went to college, where he went on to earn a bachelor's degree, three master's degrees and a doctorate. He did not start out like most students, but he was provided opportunities he wanted to pursue education. He hopes Native people find their career pathways to best suit their needs.
"I want to make sure that we create a pathway that shows how people can get from where they enter to where they want to come out," Payment said.