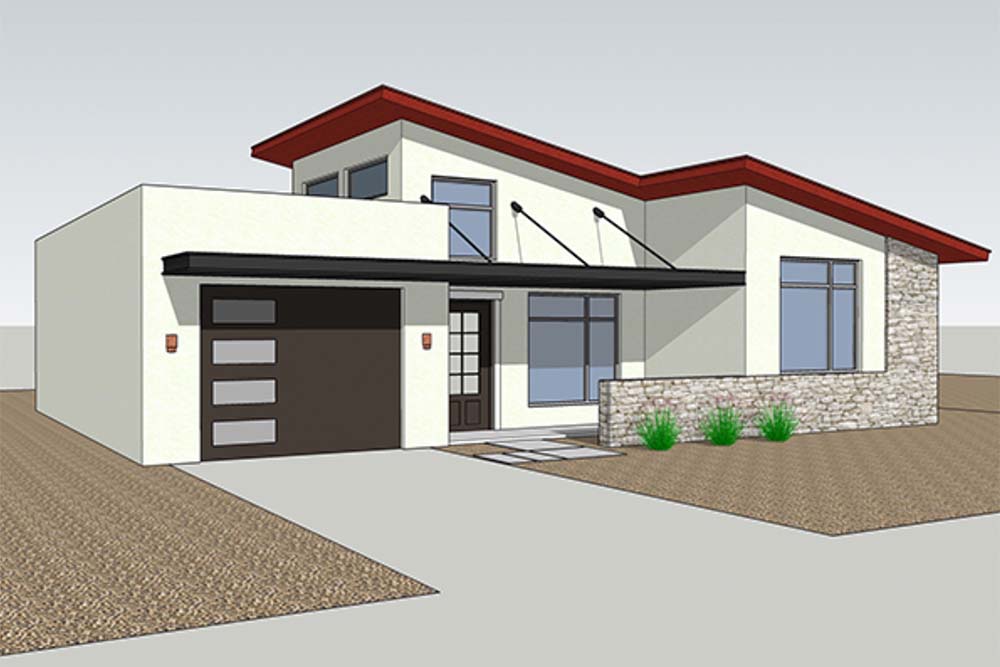 Details

By

Jenna Kunze

Real Estate
TUCSON, Ariz. — The Pascua Yaqui Tribe is clearing ground this week for the first phase of its plan to offer affordable housing to its citizens.
Fifty families will be selected off the tribe's 1,100-person waiting list to live in eco-friendly, rent-to-buy homes.
In June, the Tribe received $20 million in tax credits, awarded by the Arizona Department of Housing through the Low Income Housing Tax Credit program, to build 50 new single-family homes on its reservation. The tax credit monies are allocated to states by the federal government each year to help subsidize the cost of affordable development.
The goal with the project is to build innovative, affordable homes to build generational wealth among tribal residents, according to tribal housing director Keith Gregory,
Fifty tribal families selected off the waiting list will rent their homes for 15 years at an income-based rate, and then buy the home for around $30,000, Gregory said.
"This is really designed to be affordable, and then at the end of the affordability period to then make available to these families an opportunity to buy a house for a very, very discounted rate," Gregory told Tribal Business News.
The homes, designed by St. Louis, Mo.-based Travois Design & Construction, are made to be energy efficient, including extra insulation measures to trap cool air, Gregory said. They will also incorporate plants native to the desert environment that won't require upkeep.
"The impact of a development of this size will be felt throughout the community," Bryan Schuler, vice president for housing development for Travois, said in a statement. "It's especially encouraging to see the Pascua Yaqui Tribe moving forward with the project, given the challenges and hardships communities are facing as a result of the COVID-19 pandemic."
Nez-FCI Constructing LLC, a Native American-owned contractor based in Glendale, Ariz., partnered with the tribe to build the units.
While this is the first round of LIHTC funding the tribe has received, officials plan to pursue additional credits for future phases of development. Gregory said the tribal council has set aside 40 acres of land for a subdevelopment on its reservation planned for 2022.
"We're already looking at phase two, which is another 30 to 50 units in townhouse style. Then we're also looking at a large apartment complex in phase three that hopefully would be 75 to 100 units," he said.
For tribal residents, this housing master plan represents the freedom that comes with home ownership.
"I think the most important thing that we are trying to do … is that we are changing the way that housing is done," Gregory said. "For Yaqui tribal members, we're helping to create homeownership, which creates generational wealth, which then allows people to start to think beyond just having a house and allows their children to think about other things like going to college or starting businesses — all these things that having a home allows you to do.
"For us, this development and every development that comes after this is about creating community, creating housing options, and creating opportunities for generational wealth."
Raymond James Tax Credit Funds Inc., a wholly owned subsidiary of Raymond James Financial Inc. (NYSE: RJF), purchased the tax credits for the tribe's development project.
"With all that has occurred in the last year, it is exciting to be part of a project that will create such a positive impact in this community," Ben Shockey, associate director of acquisitions for Raymond James Tax Credit Funds, said in a statement.
The development also also received a $1 million Affordable Housing Program (AHP) grant from the Federal Home Loan Bank of Des Moines, according to Travois. The funding helped cover part of the development costs.