The Kiowa Indian Tribe has placed into trust 197.39 acres of land called Indian City, U.S.A., located south of Anadarko, Okla., with a goal of re-establishing tribal jurisdiction and sovereignty and for tribal self-determination.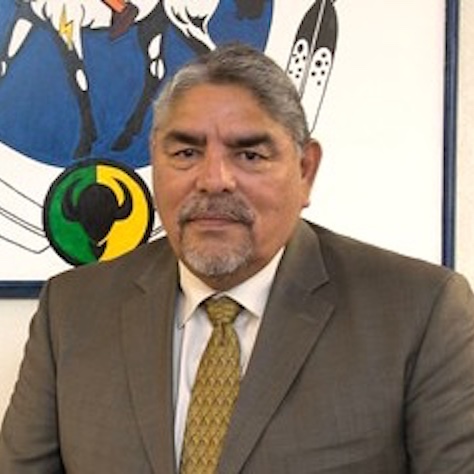 The tribe applied for the fee-to-trust acquisition on July 26, 2019. Chairman Matthew Komalty said putting the property into trust also will help preserve and protect land, which is within the boundaries of the tribe's reservation, which was established by the 1867 Treaty of Medicine Lodge.
"We are taking back our land little bit at a time," Komalty told Tribal Business News.
Since Komalty became chairman, the Kiowa Tribe has placed nearly 280 acres of land into trust.
According to Komalty, the Kiowa Tribe was struggling five years ago and to have this land is a big accomplishment.
"Our tribe was in disarray," Komalty said. "We were in debt, no money, no records, no audits for eight years and you can see the difference of how far we have come."
In particular, the Indian City, U.S.A. property will open up opportunities for tribal economic development, Komalty said, noting the Kiowa Tribe plans to build a museum and other cultural programs at the site.
"We are growing at a very rapid rate," Komalty said.
In leading the tribe and seeking to reclaim ancestral lands, Komalty references his experiences.
Komalty's grandparents helped raise him as a child and he spent his career as an educator before retiring. He said those life experiences guide his leadership as chairman of the tribe, a position in which he pays special attention to the needs of the youth and elders in his community.
"Our children and elders are a passion of mine and I want to make sure that they are treated correctly," Komalty said.
The recent acquisition follows the Bureau of Indian Affairs in December approving a land-into-trust application for an 11-acre parcel in Hobart, Oklahoma, where the tribe intends to build a casino and other operations and employ approximately 155 people. In that earlier deal, the tribe worked with the Hobart Economic Development Authority to convey the title at no cost to federal government.
At the time, Komalty said the Hobart site offered a "prime opportunity to embark on great purpose for our Kiowa people while providing a community endeavor that will assist with prosperous advantages, and entertainment, to this economically distressed area."
In the interview with Tribal Business News, Komalty said acquiring land offers a way for the Kiowa Tribe to help set up the future generations for success and expose them to the business world. Komalty notices many youth are struggling with their self-identity and hopes to use this land to build their Kiowa cultural knowledge through cultural programs.
The tribe also plans to build an elder center in the Anadarko and Carnegie communities. Komalty sees elders as cultural holders and said the tribe needs to do what it can to help them and preserve their knowledge.
"We're going to put our elders in a gated community to take care, watch over them and make them feel comfortable," Komalty said.
--
EDITOR'S NOTE: This story has been updated from its original form.