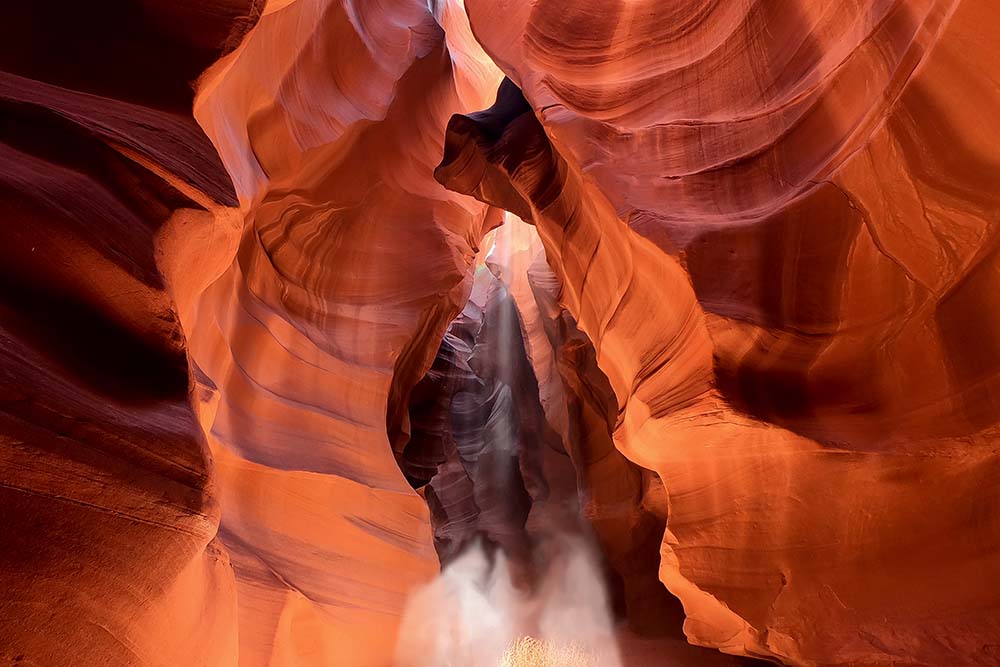 Details

By

Erin Tapahe

Arts and Culture
SAN DIEGO, Calif. — The COVID-19 pandemic helped highlight the opportunities for tribes to diversify outside of the gaming industry.
When tribes voluntarily closed their casinos to help curb the spread of COVID-19, they effectively turned off their most powerful economic engines, idling their economies along with the livelihoods of many of their tribal members.
The experience led many tribes and Native Americans to consider other ways of generating revenue not connected to tribal gaming. Many of them turned to cultural tourism and outdoor recreation opportunities as an alternative venture and safe activity during the pandemic.
Meanwhile, officials at the Sycuan Institute on Tribal Gaming, a part of the L. Robert Payne School of Hospitality & Tourism Management at San Diego State University, saw the chance to help educate the people who found themselves pursuing new careers in the tribal tourism and recreation industries.
"It became more obvious that tourism was going to be a new direction for many tribes to pursue," said Kate Spilde, the endowed chair of the Sycuan Institute. "In many ways our students were driving this interest in outdoor recreation and cultural tourism to supplement the tribal gaming program."
To that end, the Sycuan Institute launched a new online certificate in Cultural Tourism and Tribal Enterprises. The certificate is designed to help enrollees understand best practices for operating tribal cultural sites, launching tribal recreation and tourism agencies, and starting leisure-related tribal businesses, said Spilde, who will serve as director of the new program.
The program is designed to be flexible for practitioners interested in professional development and career advancement.
The American Indian Alaska Native Tourism Association (AIANTA) signed on as a partner to create the certificate program with SDSU, which "has a demonstrated record working with tribal tourism professionals through its Sycuan Institute on Tribal Gaming," AIANTA CEO Sherry Rupert (Paiute/Washoe) said in a statement.
"We believe adding cultural tourism to the Institute's programming will encourage Native-owned casinos to enhance their cultural offerings, which will create new economic opportunities for artisans, tourism professionals and other culture bearers across the country," Rupert stated.
The Cultural Tourism and Tribal Enterprises certificate program consists of two 8-week levels. The first offers an introduction to tribal cultural heritage tourism and includes lessons on evaluating areas for protection because of delicate environmental or cultural significance, as well as factors to decide whether sites should be exclusive to tribal members or open and available to tourists.
"We'll be using case studies of things like tribal agri-tourism, special types of cuisine, language programs and look at how visits to tribal communities … really helps these economic and cultural perpetuation goals of tribes," Spilde said.
The second level is intended for professionals seeking more in-depth knowledge on the operation of cultural tourism experiences, evaluation and driving profitability.
Spilde anticipates the program will start in January 2022, with expectations that each level will accommodate 40 students.
AIANTA is recruiting for enrollees among its membership. SDSU is planning to offer three college credits for each class, which are accredited and transferable.
The partners are developing the certificate program amid a turbulent period for the tourism industry in Indian Country. According to a spring 2021 tourism survey by AIANTA, 70 percent of respondents expect revenues to increase in 2021, with about one in five projecting an increase of more than 5 percent.
However, that expected growth follows a period of pandemic-related contraction, during which 77 percent of respondents said they thought the tourism sector weakened in the prior 12-month period.
Want more news about the $130 billion tribal economy?
Tribal Business News publishes thoroughly reported and well-crafted stories about Native businesses and entrepreneurs, growth and expansion strategies, best practices, economic data, government policy and other relevant business news. Tribal Business News is required reading for tribal council members and leaders of Native businesses, as well as state and federal legislators, policymakers, economic developers, entrepreneurs, bankers, lawyers and anyone interested in doing business in Indian Country.
Sign up for our free newsletter to track Native business and the tribal economy. Or sign up for a premium digital subscription ($99/year or $10/month— cancel anytime) to gain full 24/7/365 access to our business news reporting. Megwetch.