ST. PAUL, Minn. — The Bush Foundation is investing $100 million in Native American and Black communities throughout Minnesota, North Dakota and South Dakota.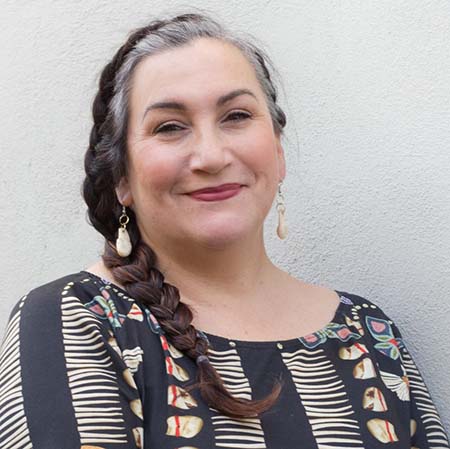 The investment comes as an effort to address longstanding wealth gaps in local communities as a result of land grabs, slavery and other race-based policies throughout U.S. history, according to the St. Paul, Minn.-based organization.
The typical Native American household had 8 cents of wealth for every $1 owned by American households, according to a study from 2000, the last time the information was systematically collected. In 2019, the average Black household earned 13 cents of wealth for every dollar held by white Americans.
"We want to address wealth and the opportunity gaps that are a result of historic racial injustices … by helping build wealth in some of these most impacted communities," grantmaking director Eileen Briggs (Cheyenne River Sioux Tribe) told Tribal Business News.
The foundation doesn't intend for the funding to serve as reparations, but rather that it have a restorative and reparative purpose, Briggs said.
Briggs added that Native communities think of wealth more broadly, including measuring knowledge, cultural practice, health and more.
"But we also know that there's a different system at play here … and money matters to everyone. We know that you know if you don't have enough dollars to get the basics that you need for your family to have a stable home, or for you to go after your education, or even to build or grow your business to the scale that could support the needs of your family and your community, … you're in a tougher spot," she said.
The Bush Foundation, which was founded in 1953 by 3M executive Archibald Bush and former singer and actor Edyth Bassler Bush, will select two stewarding organizations for the seed funding, with $50 million for Native communities and $50 million for Black communities. The community trust funds will design and administer their own grant programs, including selecting individuals and distributing grants, according to a statement from the Bush Foundation.
Moreover, the Bush Foundation is pledging an additional $50 million through its regular grantmaking programs through 2026 to support specific grants in the region focused on addressing racial wealth gaps, Briggs said.
To apply to become a stewarding organization, organizations can visit the Bush Foundation's website, or attend a webinar with more information on April 20. While it's not a requirement that stewarding organizations be representative of the community they are serving, the foundation will consider that as part of its review process, Briggs said.
"We're requiring that the organizations do extensive community engagement and we have suggested three activities which we see significant triggers to wealth building, like homeownership, education or business development," Briggs said.
Want more news about the $130 billion tribal economy?
Tribal Business News publishes thoroughly reported and well-crafted stories about Native businesses and entrepreneurs, growth and expansion strategies, best practices, economic data, government policy and other relevant business news. Tribal Business News is required reading for tribal council members and leaders of Native businesses, as well as state and federal legislators, policymakers, economic developers, entrepreneurs, bankers, lawyers and anyone interested in doing business in Indian Country.
Sign up for our free newsletter to track Native business and the tribal economy. Or sign up for a premium digital subscription ($99/year or $10/month— cancel anytime) to gain full 24/7/365 access to our business news reporting. Megwetch.