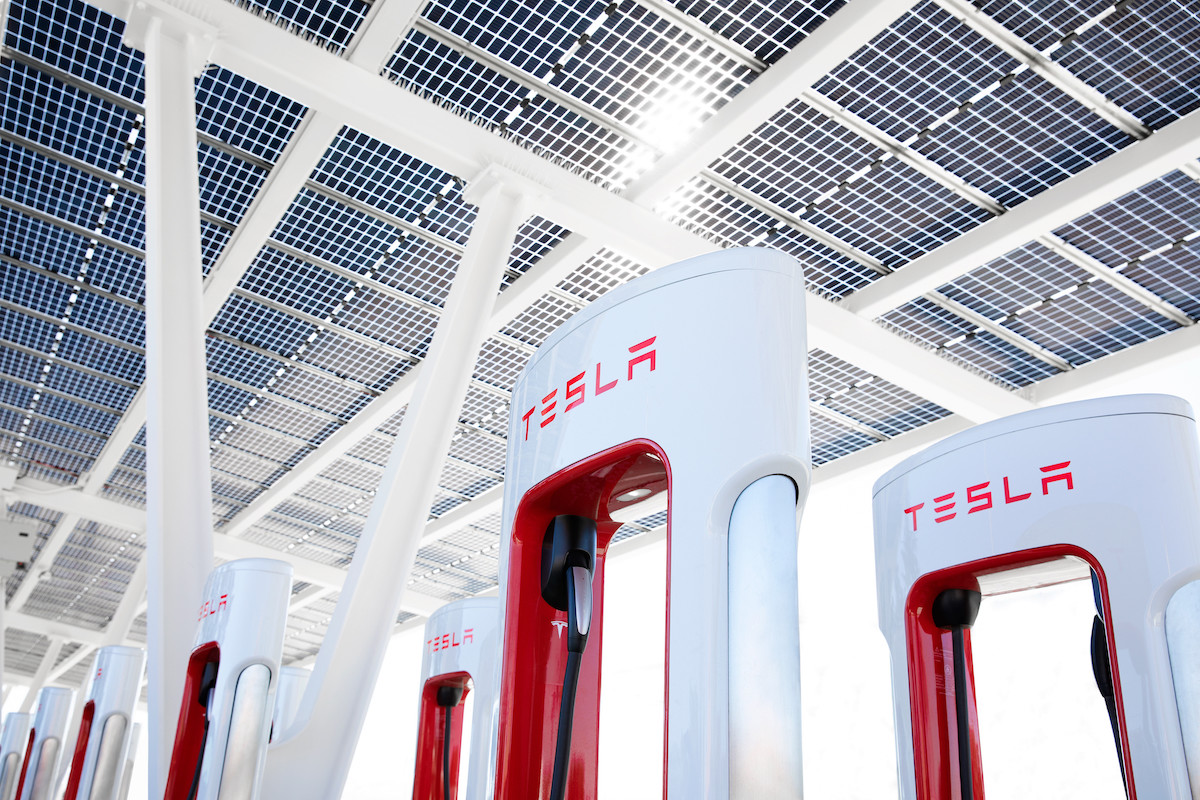 Details

Economic Development
Corporations will go to great lengths to minimize their tax burdens and locate their operations in business-friendly jurisdictions.
In the 2010s, that thinking played out in the rise of a strategy called "corporate inversions," where American corporations merged with smaller foreign rivals based in countries with more favorable corporate tax environments. The American firms moved their corporate headquarters abroad, kept their American operations intact and benefited from a lower tax rate.
But the moves need not be so drastic. In fact, recent headlines involving the likes of Tesla and Amazon have demonstrated how federally recognized American Indian tribes, as sovereign nations, can also provide a favorable environment for companies to do business.
Just last week, Tribal Business News reported that the Puyallup Indian Tribe had partnered with global e-commerce retailer Amazon.com Inc. to develop a 520,000-square-foot sorting center on tribal lands in Fife, Washington, a suburb of Tacoma.
Property records indicate that the 40-acre parcel in question is land held in trust for the tribe by the U.S. government.
While noting that the deal also included an agreement for Amazon to prioritize hiring tribal members and to follow the Tribal Employment Rights Ordinance, the tribe hasn't discussed the specifics of its arrangement with Amazon.
Even so, as a sovereign nation, the tribe has the authority to negotiate with the company and establish whatever incentives it wants, including tax breaks, to lure the development to tribal lands.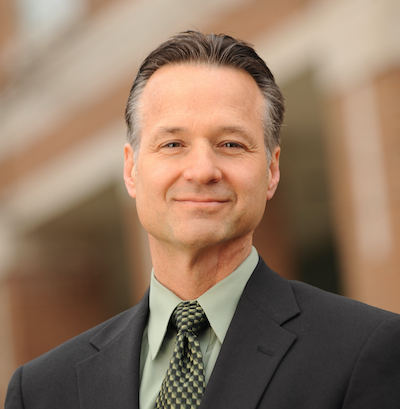 Fred Schubkegel, partner at Varnum LLP (Courtesy photo)"Just like a state providing incentives to get a business to locate in that state, the tribes have the opportunity to reduce taxes or charge no taxes and give the company the incentive to locate on those tribal lands," said Fred Schubkegel, a partner specializing in corporate and American Indian law in the Kalamazoo, Mich. office of Varnum LLP.
Importantly, a tribe can provide shelter for a tenant from having to pay state business taxes, as well as local property and equipment taxes, he said. (Some states have inked tax agreements with tribes under which the tribes collect state corporate or income taxes, for example, and split them formulaically with the state.)
"There certainly is a very bottom-line, tax-reduction or tax-elimination strategy that a company would have by locating on tribal land," Schubkegel told Tribal Business News.
The Fife sorting center project is likely the first for Amazon involving sovereign tribal lands. The company did not respond to multiple requests for comment at the time this report was published.
However, it's far from the first time Amazon ever considered the advantages of working with tribes.
In a 1996 interview with Fast Company about the then-two-year-old Amazon's fledgling success as a web-based startup, founder Jeff Bezos described the three-part criteria that went into the company's decision of where to locate its headquarters before ultimately selecting Seattle. Bezos said the company, then mostly an online book seller, needed to locate in an area with a base of technical talent and a large warehouse of books, plus it had to be in a small state to avoid having to charge customers sales tax.
"We thought about the Bay Area, which is the single best source for technical talent. But it didn't pass the small-state test. I even investigated whether we could set up Amazon.com on an Indian reservation near San Francisco. This way we could have access to talent without all the tax consequences. Unfortunately, the government thought of that first," Bezos said in the report.
Regulatory flexibility
Beyond creating a favorable tax structure, tribes can also offer companies flexibility when it comes to the regulatory environment. Schubkegel noted that tribal lands often are attractive for "difficult-to-site, high-impact facilities" that generate a lot of traffic or that produce dust or noxious odors, such as a landfill.
By flexing its sovereign control over its lands, a tribe can opt to give a business the flexibility it needs to operate, especially when compared to surrounding municipalities, Schubkegel said.
"It's the tribe who will decide what businesses go there. They have their own zoning and siting requirements, but because tribes are smaller and more flexible, they can negotiate more efficiently with a business and decide whether they want it," he said.
Given the advantage of tribal sovereignty, tribes also can elect to create a regulatory environment that differs from what the surrounding state and local governments have in place. For example, that sovereign advantage allowed Lume Cannabis Co. to open dispensaries on tribal lands in northern Michigan cities that had opted out of the state's recreational marijuana marketplace.
Both tribes — the Sault Ste. Marie Tribe of Chippewa Indians and Little Traverse Bay Bands of Odawa Indians — had legalized the sale of cannabis on tribal lands, clearing the way for the company to open dispensaries even though the surrounding municipalities did not allow them, as Tribal Business News previously reported.
Another high-profile example came to light in mid September, when electric vehicle maker Tesla Inc. opened a retail store at a former casino location on Pueblo of Nambé lands about 15 miles north of Santa Fe, N.M.
Opening the retail store on tribal lands gave the automaker a workaround from the state's strict auto dealership franchise laws. Like many other states, New Mexico law prohibits direct-to-consumer vehicle sales by automakers. However, the Nambé Pueblo's laws that govern its sovereign land have no such restrictions.
Opportunities abound
While Tesla's bricks-and-mortar retail strategy has gone through a period of acceleration and pullback in recent years, other startup electric vehicle manufacturers such as Rivian LLC and Lucid Motors Inc. have adopted a similar direct-to-consumer sales model.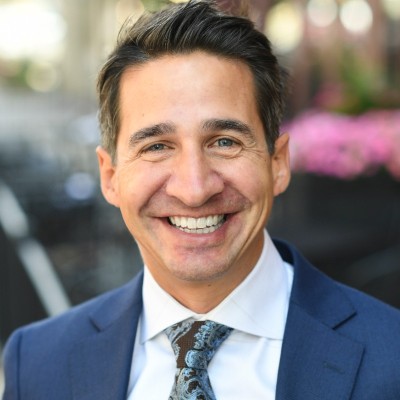 Kurtis Trevan, former CEO of Gun Lake Investments. (Courtesy photo)As those companies grow, they could open up opportunities to do business on tribal lands as long as many states refuse to loosen their dealership franchise laws, said Kurtis Trevan, the former CEO of Gun Lake Investments, the Grand Rapids, Mich.-based non-gaming investment arm of the Match-E-Be-Nash-She-Wish Band of Pottawatomi Indians, or Gun Lake Tribe.
"The benefit to an EV company like Tesla is that they get to open on tribal trust land," said Trevan, a citizen of the Gun Lake Tribe. "For tribes, they can generate sales tax revenue and charge above market lease rates for the real estate. I think, depending on the tribe, they could really drive a ton of incremental traffic to their reservation if they have a retail anchor.'
Trevan also cites companies involved in billboard advertising, insurance and online lending as prime candidates to take advantage of tribal sovereignty and locate on trust land. Still, he cautions that "a large percentage if not a majority of tribes have not strengthened their legal systems in a way that would give confidence to outside investors and partners."
"You have to give outside partners confidence that they'll be able to work through disputes," Trevan said. "There's a lot of case law on how parties can protect themselves, but it requires a limited waiver of sovereign immunity, and a number of tribes are opposed to doing that. Without strong judicial processes and systems, it scares off the investment partners."
Varnum's Schubkegel echoed that sentiment, although he noted that many companies are becoming increasingly comfortable with and attracted to doing business in Indian Country.
"Early on, companies were shy about subjecting themselves to tribal jurisdiction because they were comfortable with state law and state courts if there were issues that they had," Schubkegel said. "As the private sector becomes more sophisticated and knowledgeable about how tribal law works and intersects with state law and federal law, they're able to assess that unknown a little better and overcome any reluctance they might otherwise have."