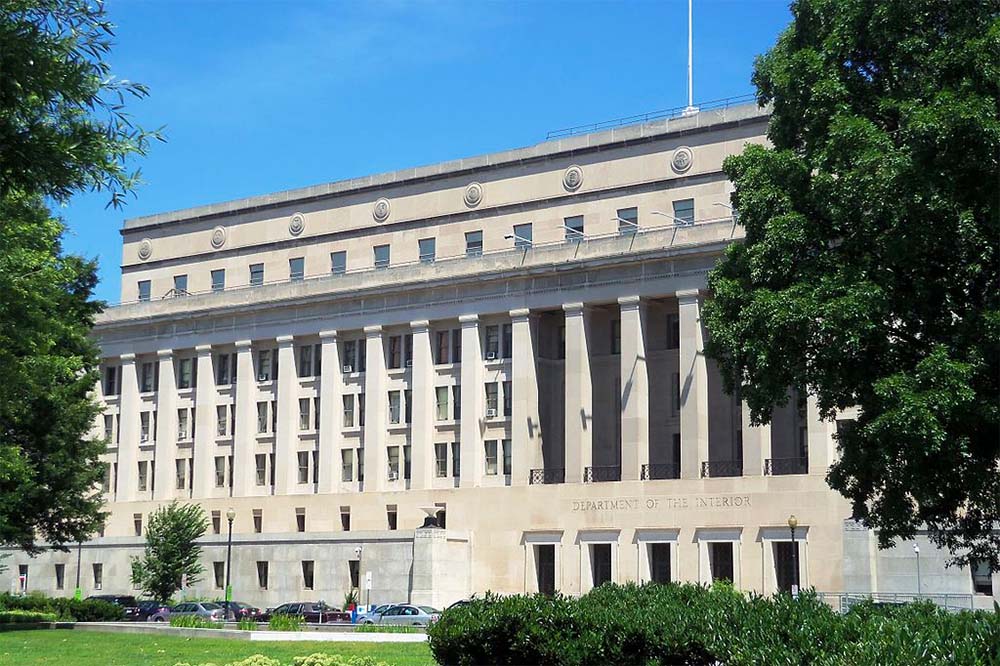 Details

Economic Development
WASHINGTON — The Biden administration is taking a victory lap after a meandering and often tense actualization of the bipartisan infrastructure deal.
The legislation, expected to be signed into law this week by President Joe Biden, contains up to $15 billion for Indian Country, which pleases many Native Americans. But soon comes another tough task: How to make the funds for Indian Country work for tribes in a way that satisfies their diverse and major infrastructure needs after decades of federal neglect.
The administration, especially the Interior Department, is going to great lengths to explain the infrastructure deal in terms of what it offers Native communities to fight climate change and promote resiliency from wildfires, drought and coastal erosion. Specifically, the infrastructure deal contains $216 million for the Bureau of Indian Affairs Tribal Climate Resilience Program. That money is primarily meant to help tribes adapt and relocate if necessary.
Department of the Interior Secretary Deb Haaland promoted climate-related aspects of the funding on Nov. 10.
"As the effects of climate change continue to intensify, Indigenous communities are facing unique climate-related challenges that pose existential threats to Tribal economies, infrastructure, livelihoods, and health," Haaland said in a statement. "Coastal communities are facing flooding, erosion, permafrost subsidence, sea level rise, and storm surges, while inland communities are facing worsening drought and extreme heat."
Haaland went on to note the bill's "historic investments in Tribal communities will help bolster community resilience, replace aging infrastructure, and provide support needed for climate-related relocation and adaptation."
Other pockets of funding include an additional $2 billion at the Commerce Department for Indian broadband projects, on top of the $1 billion provided on that front under the American Rescue Plan Act. Meanwhile, the bill also includes $3.5 billion for the Indian Health Service's Sanitation Facilities Construction Program, $2.5 billion for Indian water settlements at Interior, and $2.9 billion for the Tribal Transportation Program, plus $110 million for the Tribal Transportation Facility Bridge set-aside.
Additional road maintenance monies and programs are included, as are funds for orphan well clean up and irrigation, power and related issues, and $1.5 billion for Interior to focus on wildfire prevention and mitigation.
Interior officials have noted the deal includes a total of $736 million in investment for the Bureau of Indian Affairs, including for infrastructure projects and climate resiliency initiatives.
In a Nov. 10 conference call with the press, three more top Interior officials promoted the climate resiliency aspects of the plan. Two of the officials on the call had just returned from the COP26 United Nations Climate Change Conference, alongside Haaland and a delegation representing the National Congress of American Indians.
During the call, it became clear that questions remain over how Interior and the administration at large will proceed with distributing the new funds.
Interior officials, including Assistant Secretary for Indian Affairs Bryan Newland, issued no guarantees that the funding to states and localities would not be used to fund developments related to pipelines that tribes and Indigenous communities oppose on climate, safety and treaty grounds.
Melissa Schwartz, communications director at Interior, said in response to a question on that issue that she was "not aware of any funding that goes to oil and gas projects," but some state officials have said they do plan to use federal funds on projects that may tie in to roads and other infrastructure developments that are at least indirectly related to pipelines.
"An important part of the Biden administration's approach is to make sure that we are really getting input from folks, that we are engaged in meaningful tribal consultation, that we understand how folks view our investments and the best use of these dollars," Liz Klein, senior counselor to Haaland, said on the matter. "This will all be part of the approach as we start to efficiently and effectively roll out these investments that the BID provides."
When it was pointed out that the amount of money designated for tribes to relocate is quite small for such a monumental task, and when asked whether they have plans for how to divide monies up to tribes with vast needs in these areas, Interior officials offered no firm answers.
"We have spent a lot of time since we arrived here in January thinking about the impacts to communities across the U.S …," Klein said. "We have thoughts, already, on how we might prioritize some of the investments that we will receive."
Klein added that Interior would "take at least a minute or two to figure out the best approach" and proceed with tribal consultation as appropriate.
"We're not starting from a blank slate here," Newland said on the call. "The department has been providing some funding through appropriations to tribes for climate adaptation and resiliency planning over the last several years. So some tribes have already begun that planning."
Newland anticipates the new round of funding will address some of the most "immediate needs in Indian Country." He said Interior will put together an initial outline for how it intends to spend the Indian Country portions of the funds, and it will engage in tribal consultation similar to Interior's consultations with tribes during the American Rescue Plan distributions.
"We want to make sure that Indian Country is really driving this process forward for us," Newland said. "This is going to be a long-term process."
Newland noted that Biden's appropriations request to Congress in his budget for the 2022 fiscal year includes an ask for more Indigenous climate resiliency funding in the amount of $61 million at Interior.
After the call, Kate Finn, executive director of First Peoples Worldwide, told Tribal Business News that Interior's responses illustrate some of the difficulties the administration will encounter as a result of having major infrastructure funding to deliver.
"What it all really comes back to is the fact that President Biden has made tribal consultation a cornerstone of his policies," Finn said. "He's made that explicit in his memorandum on consultation."
"How are the infrastructure priorities being held up against those priorities on tribal consultation?" Finn asked. "That question applies here. We do not want to see the infrastructure package perpetuate the same patterns of disenfranchisement that past government funding has created."
Finn said this is a very "precarious" moment that will prove to be a "telling" one in Indian Country.
"We have a moment to solidify and codify not only consultation, but also what consent means," Finn said. "We can push the federal government to understand and fulfill their trust responsibilities to American Indian people."
The $1 trillion infrastructure deal passed the U.S. House on Nov. 5 and the U.S. Senate on Aug. 10. After much political football, enough progressive Democrats and thirteen moderate Republicans came on board to support it and send it to Biden's for his signature.
Progressive Democrats in the House had preferred to wait to pass it alongside a larger social infrastructure reconciliation bill in both the Senate and the House. But that deal, after much negotiation, has yet to happen. Sensing the need for a political win for the president given slipping poll numbers, they went ahead with passing the bipartisan deal on its own.
Want more news about the $130 billion tribal economy?
Tribal Business News publishes thoroughly reported and well-crafted stories about Native businesses and entrepreneurs, growth and expansion strategies, best practices, economic data, government policy and other relevant business news. Tribal Business News is required reading for tribal council members and leaders of Native businesses, as well as state and federal legislators, policymakers, economic developers, entrepreneurs, bankers, lawyers and anyone interested in doing business in Indian Country.
Sign up for our free newsletter to track Native business and the tribal economy. Or sign up for a discounted subscription ($99/year — use coupon code "TBN21") to gain full 24/7/365 access to our business news reporting. Megwetch.