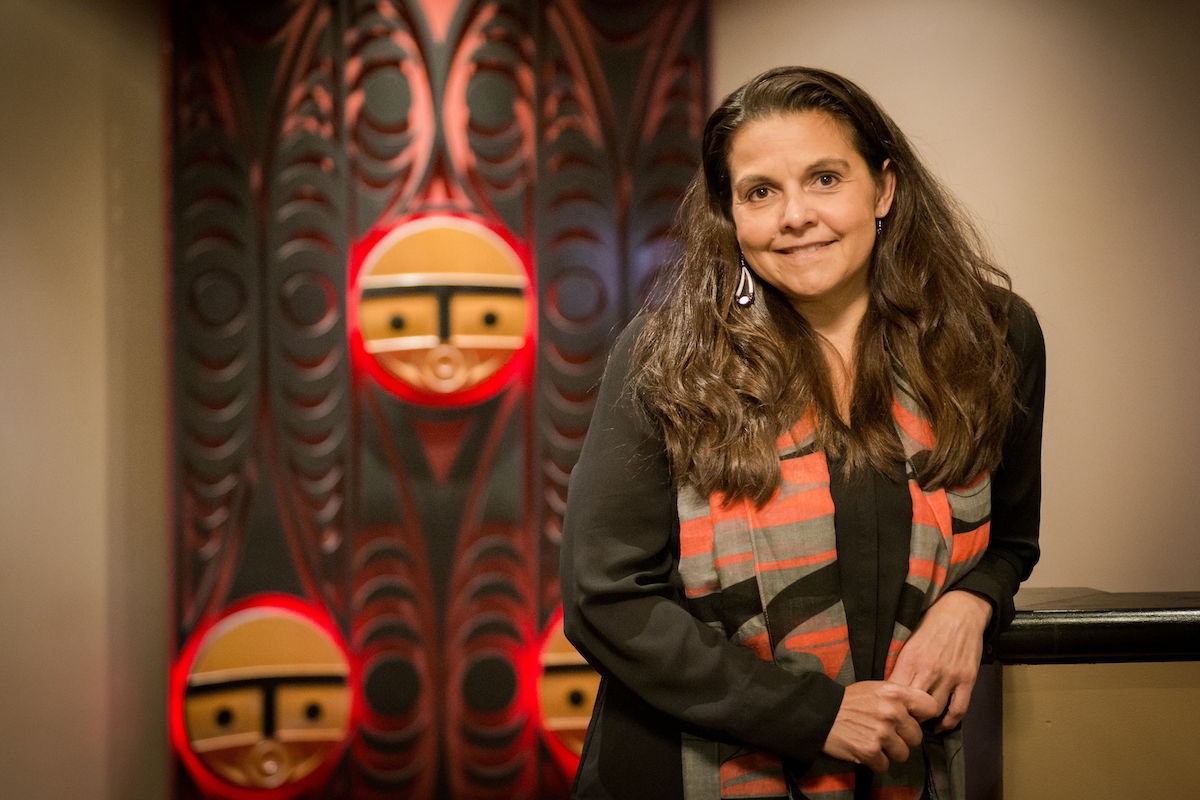 Details

By

Erin Tapahe

Economic Development
ANN ARBOR, Mich. — Native Americans are largely absent in data from scientific and public policy studies, which poses a range of challenges when it comes to setting policy and showing representation in education, media and law.
To help combat the lack of Native representation and elevate Indigenous voices, Stephanie Fryberg founded the Research for Indigenous Social Action and Equity (RISE) Center in 2021 at the University of Michigan, where she serves as the Diversity and Social Transformation Professor in the Department of Psychology.
"When you don't have data, you don't have a voice," Fryberg told Tribal Business News.
Fryberg, a member of the Tulalip Tribes of Washington State, launched the RISE Center to fill a need for accurate scientific research on Indigenous people and communities while respecting their data sovereignty. In particular, Fryberg focuses on studying how the erasure of Indigenous people affects their experiences with misrepresentation.
The RISE Center currently is working on more than 30 projects and works as an academic hub with other Native-led organizations, including IllumiNative, Native Organizers Alliance, Center for Native American Youth and more.
These groups are working to provide research and educational tools to shed light on the experiences of Native Americans and amplify the voices of modern-day Indigenous people.
"Until the voices of contemporary Indigenous people are amplified, we will continue to be seen as historical figures and our experiences will be minimized," she said.
Fryberg hopes officials in education, law and other sectors will use RISE Center's research as a tool to provide a voice for Indigenous people.
RISE Center designs its projects to build understanding and bring awareness to Indigenous issues, said Fryberg. The projects address a number of problematic areas in Indian Country such as dehumanization, misrepresentation, national and ethnic identity, erasion and omission.
The Indigenous Futures Survey serves as one example of the collaborative work of RISE Center, IllumiNative and Native Organizers Alliance. The two previous surveys combined have received more than 11,000 responses from Indigenous people from more than 400 tribes and all 50 states.
"It's really the first survey in Indian Country that provides the opportunity for Native people to be a part of shaping our future on critical issues impacting Indian Country," Fryberg said.
The researchers behind the report hope that better data can also inform better policy and understanding about Indigenous people and their concerns.
"Historically, both in academic and government circles, they have never taken accurate surveys and tracked what we think, how we feel, what our experiences and hopes are," said Judith LeBlanc, an enrolled member of the Caddo Nation of Oklahoma and executive director of Native Organizers Alliance. "The Indigenous Futures Survey is an opportunity to get a snapshot of the full, broad, diverse opinions and experiences of Indian Country."
For the Indigenous Futures Survey, the RISE Center provides the survey questions, manages the data, analyzes data and assesses the findings to help others understand the results.
"(The partners) have a long view for the survey and we share that outlook on the need to continue to engage after the survey. The results of the survey are just a part of a long-term process," LeBlanc said.
In the long term, the RISE Center aims to support continued efforts for representational change and uplift Indigenous voices by working with tribal communities and organizations. Fryberg plans to continue analyzing, collecting and comparing data from over the next several years to see the effects of accurate representation.
As part of working for change, the RISE Center wants to share and educate the younger generations through mentorship. This summer, the center is launching its first Indigenous Summer Research program, an eight-week summer internship running from June 13 to Aug. 5 on the University of Michigan campus.
RISE Center anticipated hosting seven or eight student internships, but the program received more than 50 applications. Fryberg hopes to find additional funding sources to increase the number of interns it can sponsor this summer.
The way Fryberg sees it, the more students the center can train, the better the chances that future generations of Indigenous people will be represented in research and data collection.
"We have a long way to go where we have enough representation out there so people don't default to these old romantic 'noble savage' kind of stereotypes," she said. "Our goal is really to reshape the stories about Native people so they are accurate, true and give true reflection of contemporary Native people and our contributions to society."
Want more news about the $130 billion tribal economy?
Tribal Business News publishes thoroughly reported and well-crafted stories about Native businesses and entrepreneurs, growth and expansion strategies, best practices, economic data, government policy and other relevant business news. Tribal Business News is required reading for tribal council members and leaders of Native businesses, as well as state and federal legislators, policymakers, economic developers, entrepreneurs, bankers, lawyers and anyone interested in doing business in Indian Country.
Sign up for our free newsletter to track Native business and the tribal economy. Or sign up for a premium digital subscription ($99/year or $10/month— cancel anytime) to gain full 24/7/365 access to our business news reporting. Megwetch.