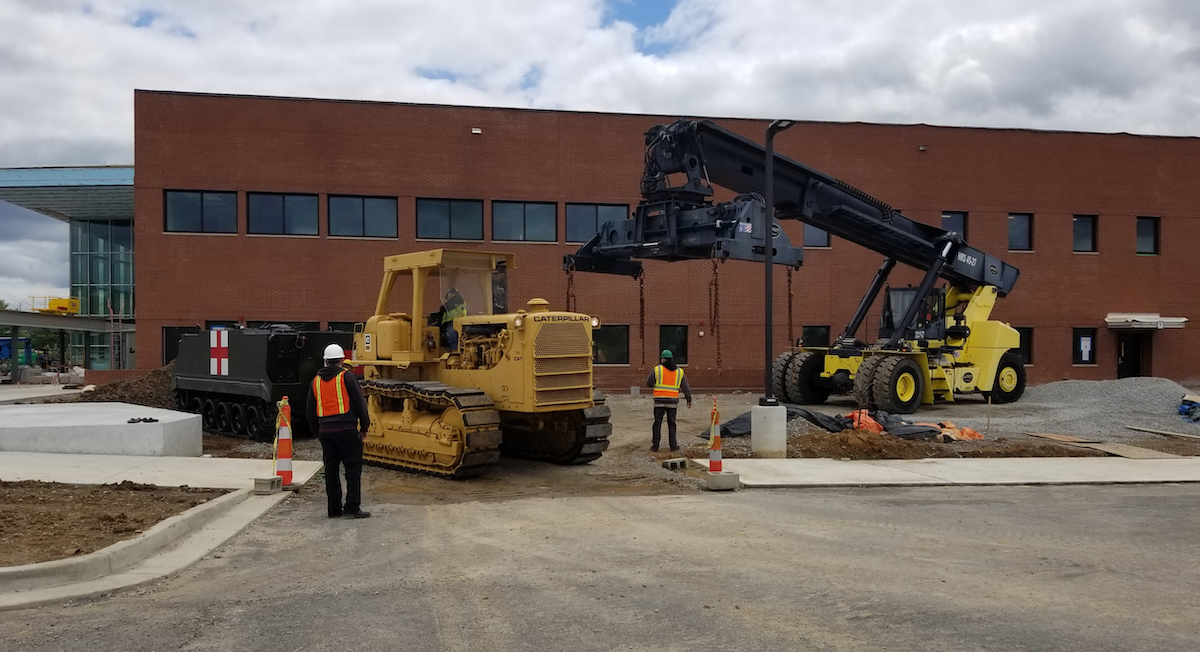 Details

Native Contracting
ATMORE, Ala. — Tribally owned Poarch Creek Indians Federal Services understands the value proposition in buying strong-performing companies with existing federal contracts.
Throughout its history, the enterprise of the Poarch Band of Creek Indians has started several companies to seize opportunities in the federal contracting sector, as well as made three acquisitions, including a deal this month for Fortis Industries Inc., a Huntsville, Ala.-based, veteran-owned facilities support provider.
Unlike the years-long process involved in starting, staffing and securing business for a new venture, PCI Federal can start generating cash flow from an acquisition immediately and within a year begin to win new 8(a) business with the federal government. The federal government has set-asides for contracting with 8(a) certified companies — generally, small businesses that are owned by socially and economically disadvantaged people.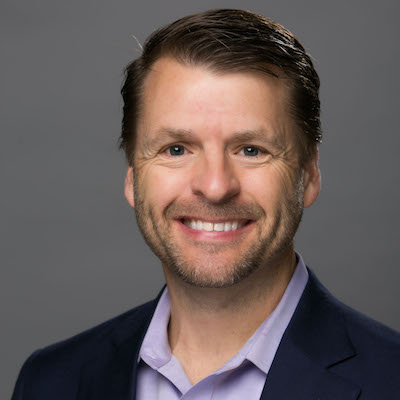 Chad Klinck, CFO of PCI Federal Services. (Courtesy photo)"Starting from scratch is a long process," said Chad Klinck, CFO of Creek Indian Enterprises and PCI Federal Services. "You've got to build a team, you've got to get some government connections. You've got to get your first work to show you can actually do work. It's a lot of money and a lot of time, and it's clawing and scratching.
"When you buy a successful company, you're paying, but if that team knows what they're doing, you've got steady cash flow already and you can start getting some work converted to 8(a) sole-source (contracts) within nine months."
Accessing skilled talent and strong leadership is another important consideration for acquiring a company, Klinck said.
"They've got their connections to contracting officers. They've got their past performance. It really accelerates the path," Klinck told Tribal Business News, noting a tribal startup generally has a three-year path to take off and win meaningful contracts.
Serving as the parent company, PCI Federal specializes in aviation maintenance and engineering, media communications, facilities and construction services, business professional services, manufacturing and I.T. services.
Recently, the company has turned its focus to seeking out firms that have expiring disadvantaged certifications. Compared to certified individual-owned companies, tribally owned 8(a) operations have higher thresholds for sole-sourced contracts within the Department of Defense, for example. Tribes can also create multiple successor 8(a) companies, whereas businesses owned by individuals can only go through the program once for a period of nine years.
Once PCI Federal's business development team identified that Fortis Industries was an expired 8(a) company, executives reached out and connected with the contractor to see if the two might have opportunities to work together, Klinck said.
In a conversation with Tribal Business News, Klinck discussed the PCI Federal's acquisition of Fortis Industries and why culture matters in dealmaking, as well as offered some observations on the current M&A market.
Never miss the biggest stories and breaking news about the tribal economy. Sign up to get our reporting sent straight to your inbox every Monday morning.

How did PCI Federal and Fortis Industries originally connect?
One of our junior business development people reached out to Fortis, saw they were expiring. Fortis is an Alabama-based LLC and the owner and the CFO happened to be vacationing down near our reservation. They stopped by the reservation about nine months ago, took a tour, spent the day with our vice president of strategic relations. He said, 'Hey, we want to take a look at these guys.'
My acquisition philosophy is let's get to know a company, make sure there's a strong management team, make sure we like the way they do business. They (Fortis) have an ethical approach to business. They want to do right by the federal government and treat the government as a true partner. We liked them. They bid some work with us. We won a pretty large contract vehicle out in San Diego. Then we decided to start talking about doing an acquisition, and so we spent the last six months getting all that ironed out.
Having that kind of inside look had to give you a pretty good perspective into their operations. How much of an outlier was that situation?
I've talked to 20 or 30 people about acquisitions in the past five years. A lot of them (want you) to start by firmly putting a number down and coming up with an acquisition strategy. Even if you like each other after meeting them, then they want to just move on. I'm looking for people that aren't really 100-percent focused on selling. They're fine with continuing their business as it is, but they do see the value of becoming a tribal owned 8(a) and being part of a bigger organization and the other things the tribe brings to the table. Then, it's a dating period. I like the people that are willing to date for six months to a year, and then get serious about a more permanent relationship. But a lot of people are like, 'Oh, you're not going to buy me tomorrow? I'm out of here.'
We're just a young tribal organization and we really want to add management talent, not just pick up a company and their contracts. Getting to know them and making sure that the key people are going to stick around for a long time and they feel comfortable with us is very important. With the two previous acquisitions we had done, all the key people are still there, three and four years later.
In this specific deal with Fortis, what do they bring to the table that PCI Federal didn't have before?
Several things. They have a really good contract shop. We know we've got to get more into the competitive 8(a) contracts and not just sole-sourcing. We need more contract and proposal capabilities. They have a strong proposal group.
The next thing is they're very geographically diverse. They have contracts in 30 facilities across the country right now. They have an office in California, an office in Nevada, their headquarters in Huntsville, which we love having another Alabama-based company. In the PCI family of companies, they get us access to contracting officers across the country.
The last thing is we wanted to be in the facility in the base operations field. We started our own facility company and that company pivoted into construction and modular buildings and never really did a lot of facility work. We know there's a lot of 8(a) work, a lot of opportunities in facilities. (Fortis) had a main NAICS code that we were after.
Going back to the dating period, as you described it: How did it make sense from a cultural perspective to bring Fortis into the fold?
Fortis has relatively small corporate staff of 22 people. They're a 300-plus-person organization, but most of those employees are on government contracts at government facilities. You really want to know the culture of the 22 people at the several corporate offices. We were able to meet most of those people and get a feel. Was the business their passion? Were they living and breathing government contracting, as exciting as that sounds? Would they jive with the rest of our team? Josh (Hancock) is the owner and he has a COO and a CFO. The three of them and their proposal person have spent several months working on proposals with three of our other companies.
We were able to say, 'All these guys liked working (together).' They like the proposal team at Fortis. We won a big, multiple award service contract out of California with a $249 million ceiling with them. We won that in January with one of our subsidiaries. Then our company, PCI Aviation, bid a large aircraft painting contract and (Fortis) worked with that company too. They're working on a recompete contract for one of our companies. We worked together a good bit and all of our team really liked each other.
How does M&A fit into your strategy going forward?
It's really important. We would like to do an acquisition at least one per year. … We've been overjoyed with the two that we've made and they've been really great acquisitions for us. I feel confident Fortis will be another one. We kind of slowed down our acquisitions during the pandemic like everybody else did. We skipped a couple of years, but we hope we can start filling the pipeline of potential companies back up.
Has the economic uncertainty with high inflation, the Ukraine conflict and other factors forced sellers to get any more realistic on valuations?
No, I wish. Prices — that's a problem. Finding somebody that doesn't have NASDAQ valuations in their head is difficult. I'll find some great companies and go, 'Hey, I like these people.' And then they want 20 times earnings and that's just not realistic for expired 8(a). An expired 8(a) is much lower than public company valuations or what their brokers are telling them. It's really hard to find somebody that has a realistic picture of their company's worth.
Are there certain white spaces in PCI Federal's portfolio that you're looking to fill, or are you just being opportunistic as to what's out there?
We're pretty open. I would like to add a couple of technology companies, people that are either in cyber or some of the emerging fields of technology like artificial intelligence, machine learning, cloud migration. We started our own homegrown I.T. company, PCI Technology, but we would like to supplement that with maybe a couple smaller acquisitions.
We're willing to look at fields we're already in if they have a unique position with certain agencies, because you could be the greatest communication company for Homeland Security, but that doesn't mean you're going to get into HHS. Or, you can be the master of the Air Force, but you don't have any Navy customers. We may acquire a company that does the exact same thing as we do, because they have past performance and a good pipeline to another agency doing what we already do.
We've got a dozen entities from construction to modular facilities to I.T. to aircraft maintenance to engineering, but there's holes in customers, there's holes in base codes that we provide. We're going horizontally and vertically and we're still looking at any strong company with attributes that look good to us.
What's your outlook on the business of PCI Federal for the next couple of years?
It's exciting time. We're looking to be part of the $1 trillion dollar infrastructure plan and what we can do. … All tribal government contract businesses should be super excited to get to be part of the spending that's coming with the federal government to help our tribes grow and then also help the U.S. The federal government is spending a lot of money, which is good for tribal businesses across the country with the 8(a) program. … I hope that everybody understands what great tools we have and that we use them to help tribes diversify their economy.
--
This interview was condensed for clarity and length.