Details

Finance
Proposed bank regulatory changes could unlock new sources of capital in Indian Country and signal what Native advocates describe as "major progress" in their decades-long push for representation.
The three federal bank regulatory agencies — the Federal Reserve, Federal Deposit Insurance Corp. and Office of the Comptroller of the Currency — last week issued a joint proposal to modernize the regulations surrounding the Community Reinvestment Act.
The 45-year-old law encourages banks to invest in low- and moderate-income communities, but has long faced criticism from Indian Country, which sees little benefit from banks' $500 billion in annual CRA credits.
In the new notice of proposed rulemaking (NPR), the agencies for the first time ever included an entire section defining Native lands with a focus on "rules that support comprehensive incorporation of Native geographies," including trust land, land within reservations, allotments, Hawaiian Home Lands and Alaska Native villages. The definition also extends to special situations such as Oklahoma tribal statistical areas.
As well, the agencies spelled out the activities on Native lands that would qualify banks for CRA credits, including investments in revitalization projects, essential community facilities, essential community infrastructure, disaster preparedness and climate resiliency.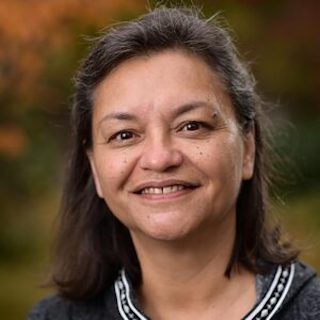 Robin Danner, policy chair of the Native CDFI Network. (Courtesy photo)"What's not to be excited about that?" said Robin Puanani Danner, the policy committee chair of the Native CDFI Network, chair of the Sovereign Council of Hawaiian Homestead Associations and CEO of the Homestead Community Development Corporation.
"If you look at CRA since 1977, Indian Country and Native communities have largely been invisible in the process and in the valiant goals for CRA for the rest of the country," she said.
The proposed changes and attention to Indian Country in the draft document have Danner wondering: "Are we moving out of invisibility?"
In taking a unified approach to the process, the agencies outlined the key elements of the proposed rules, including expanding access to credit, investment, and basic banking services in low- and moderate-income (LMI) communities; adapting to changes in the banking industry such as mobile banking; providing greater clarity and transparency in CRA evaluations; and tailoring those evaluations and data collection to the size and type of the bank.
The agencies are accepting comments on the proposed changes through Aug. 5.
"The CRA is one of our most important tools to improve financial inclusion in communities across America, so it is critical to get reform right," said Lael Brainer, a member of the Federal Reserve Board of Governors. "Today's proposal seeks to expand access to credit, investment, and banking services in LMI communities. It evaluates bank engagement across geographies and activities in order to ensure the CRA is effective in supporting a robust and inclusive financial services industry."
Reflecting reality
Importantly for Indian Country, the proposed changes clearly spell out that banks can receive CRA credits for partnering with and investing in Treasury Department-certified community development financial institutions (CDFIs), as well as emerging CDFIs.
Under previous interpretations of CRA rules, banks had to invest within their service areas to qualify for CRA credits, which drastically limited the effectiveness of the program in Indian Country given its lack of banking services, as Tribal Business News previously reported.
Danner was pleased to see the inclusion of investments in CDFIs spelled out in the proposed rules.
"It incentivizes and helps banks to take that first step to their own learning and own discovery of the economic opportunities in our communities and for them too as financial institutions," she said. "There is a business case that they're missing out on. We might be the last frontier for new markets. We're a new market that's really an old market."
Moreover, the rule changes help expand the scope of CRA such that the law better lives up to its intent, Danner said.
"CRA is really about opening and serving communities nationally, but prior regulatory processes talked about our community as if we did not have enough capacity to take advantage of the country's banking system. What we know is actually the reverse. Our banking system, our big financial institutions — they lack capacity and understanding of the country's oldest citizens, the First Americans.
"That's what I get excited about in reading these first drafts because, finally, at least some of the language is starting to reflect what the reality is: that banks and financial institutions have insufficient understanding and knowledge of Indigenous communities, our land trusts. This opportunity creates a platform for banks to increase their capacity."
Grappling with consultation
In the document detailing the proposed changes, the federal agencies indicated that they considered requiring tribal consultation for a bank's activities to count toward CRA credits, but they "believe that such a requirement could be overly restrictive and impractical to implement."
As well, they said that limiting qualifying activities to instances where tribes are consulted "could diminish the scope of the activities eligible under the definition due to the time and resource constraints of tribal governments."
For her part, Danner acknowledges the challenges of requiring tribal consultation, but added that "we have to tackle it."
"Sure, it's inconvenient," Danner said. "There are lots of inconveniences. This isn't one that's insurmountable. It was also very inconvenient to build a great country by taking our lands. Land loss, prohibitions against speaking our Native languages — those were very big inconveniences. Not having access to capital on par with the rest of the county in Native communities and communities of color in general — that's a big inconvenience and has generational impact."
Even so, Danner remains enthusiastic about the proposed changes and is glad to see that the agencies recognized their difficulty with requiring tribal consultations and "raised it in the light of day" in the document. It's now up to Native communities to help the agencies find ways to embrace consultation and help define a way forward.
"A formal federal policy of consultation is the best policy," she said. "It is a strong tenet of democracy, which is to engage citizenry where the government has the most impact."