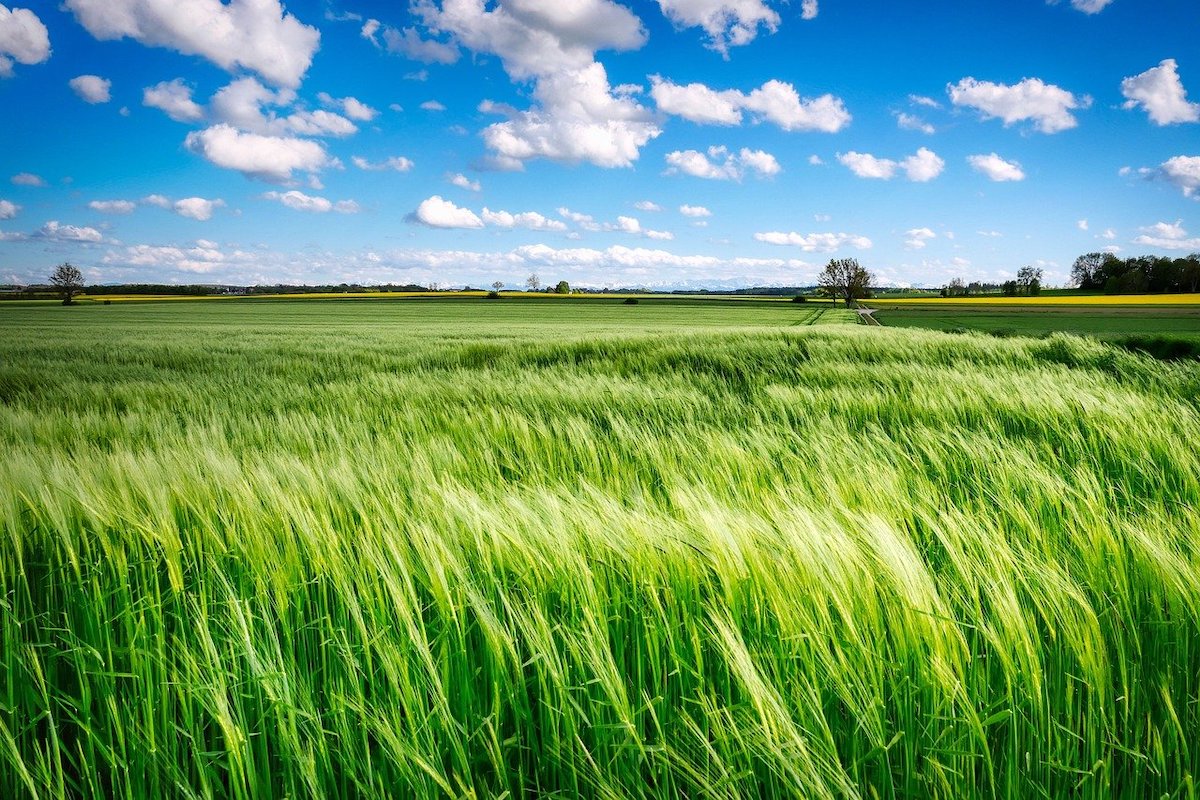 Details

Food/Agriculture
A department-wide push for equity continues at the U.S. Department of Agriculture through a new one-time program aimed at building cooperative relationships and improving programmatic access for underserved communities.
The American Rescue Plan Technical Assistance Investment Program will spend a minimum of $25 million from American Rescue Plan funds to focus on building partnerships with nonprofit organizations and higher education institutions.
Awards will typically range from $500,000 to $3.5 million to help eligible applicants improve access to USDA programs and services, as well as provide training and technical assistance to minority farmers and ranchers.
Brent Elrod, science programs analysis officer at the USDA's National Institute of Food and Agriculture, called the Technical Assistance Investment Program an attempt to address the "longstanding historical challenge" of inequity at the department.
"It really is to build capacity, support and access for underserved audiences," Elrod said. "So many of our programs are available, but not as widely known as we would like, and some of the access can be difficult to navigate. Really the design is to work with a group of cooperators on the ground in turn working with these producers."
Years of systemic issues have made building trust a crucial part of widening programmatic access, Elrod said. That prompted NIFA to consider going through local organizations more familiar with the communities where they work.
"That's exactly a key component: We want folks who have on-the-ground experience and connections, understanding, trust," Elrod said. "Folks have had less than positive experiences in the past. In this case, the successful applicants will be the groups on the ground, doing work. They don't have to start from scratch. They've got a built-in level of trust with the population that they're working with."
Elrod said NIFA hopes to help applicants build projects improving a wide range of technical assistance, including training on financial literacy, agricultural credit, cooperative development, and land access.
That can improve producers' chances of running high-revenue, long-term farms, building better credit histories, and securing land, according to a USDA statement.
While the program is a one-time investment, each partnership will run over the course of five years, which addressed a common complaint with prior NIFA and USDA efforts to build equity, Elrod said.
"That's been one of the other critiques is that we'll come in and do a one-year infusion of funds, and so this is an opportunity to rectify that situation and really build a sustainable partnership," Elrod said. "It's a one-time investment that Congress provided, but these are going to be five year periods of performance, and really change practices so producers can access USDA programs and other federal agency programs."
The Technical Assistance Investment Program comes on the heels of a similar funding opportunity through the USDA's Office of Partnerships and Public Engagement, which pledged $35 million to supporting technical assistance in early March through a series of 3-year grant arrangements.
Elrod noted that NIFA's comparatively smaller investment was just the minimum award amount, however.
"There's a $25 million base availability. There's no upper maximum limit at this point, so this is an opportunity that is available, and so we encourage folks to put together a solid proposal." Elrod said.
The program's announcement continues the forward momentum at USDA, which has poured millions of dollars into equity efforts under the Biden-Harris administration and Secretary Tom Vilsack. In addition to funding grants for pest control, combating climate change, and direct equity efforts, the department recently formed an Equity Commission to guide further changes.
These efforts follow years of systemic discrimination at the department against socially disadvantaged farmers, actions that have been documented in cases like Keepseagle v. Vilsack, a 1999 class action lawsuit filed by Native farmers seeking recompense for discriminatory practices by USDA's loan program. That case culminated in a settlement in 2010; funds remaining after farmers were compensated formed the basis for the Native American Agriculture Fund formed in 2018.
Additionally, the USDA's recent funding initiatives represent a different tactic after a federal injunction stymied an attempt to relieve socially disadvantaged producers' debt in 2021. The USDA had set aside $4 billion in the American Rescue Plan Act for the Farm Service Agency to issue direct payments to socially disadvantaged farmers to cover up to 120 percent of their debt and associated loan fees and taxes.
The measure ended up in the courts after white farmers alleged the program discriminates against them. While the USDA continues to defend the program, some Native agricultural advocates have pushed, unsuccessfully so far, to revamp the program and include it in other legislation, arguing the affected farmers already made financial decisions based on the promised relief.
Meanwhile, the need for technical assistance and other USDA resources remains, with Native farmers often falling through the cracks in being able to access the help.
Elrod said programs like the Technical Assistance Investment Program could help bridge that gap.
"We certainly have been on a trajectory to do gap analysis in terms of where our funding goes to and who it reaches," Elrod said. "The administration priorities have been clear: We've got to do a better job of ensuring our programs are available and accessible to all audiences, and those that have been underserved in the past have been critical for us to include."
The request for applications, available here on the Federal Register, will conclude June 1. NIFA will hold a webinar on the Technical Assistance Investment Program March 24 at 4 p.m. EDT.
Want more news about the $130 billion tribal economy?
Tribal Business News publishes thoroughly reported and well-crafted stories about Native businesses and entrepreneurs, growth and expansion strategies, best practices, economic data, government policy and other relevant business news. Tribal Business News is required reading for tribal council members and leaders of Native businesses, as well as state and federal legislators, policymakers, economic developers, entrepreneurs, bankers, lawyers and anyone interested in doing business in Indian Country.
Sign up for our free newsletter to track Native business and the tribal economy. Or sign up for a premium digital subscription ($99/year or $10/month— cancel anytime) to gain full 24/7/365 access to our business news reporting. Megwetch.