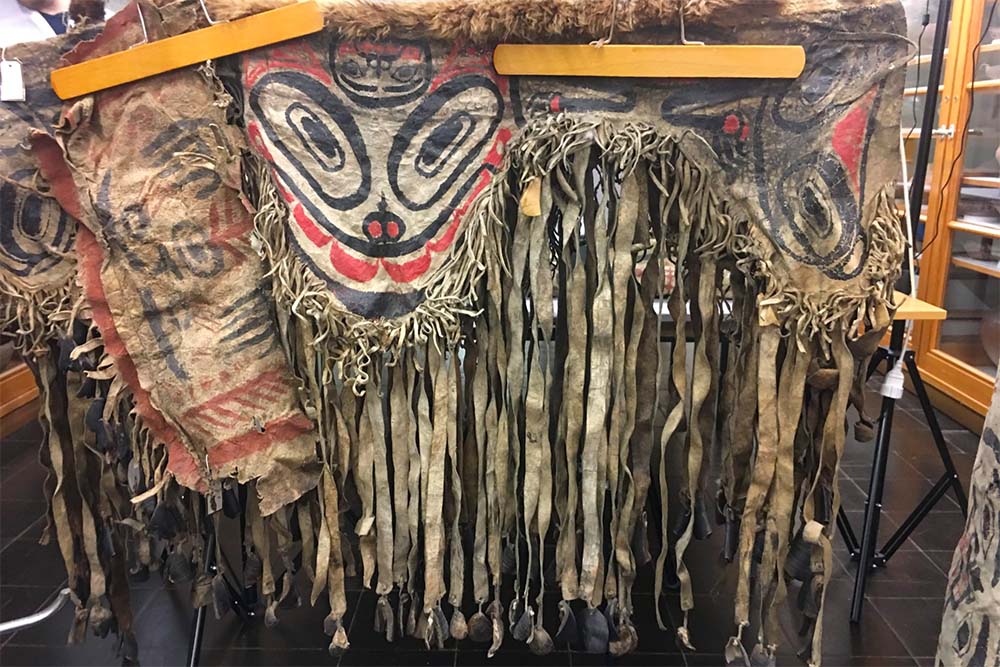 Details

By

Jenna Kunze

Real Estate
Chugach Alaska Corporation last week bought more than 150 acres of historic property only accessible by water along the southern coast of Alaska known to be a former village where Chugach, Eyak and Tlingit ancestors lived.
The corporation purchased the area known as Point Martin, or the village once known as Qixtaqlaq, from The Nature Conservancy (TNC) for market value, according to Chugach spokesperson Michael Levshakoff. The property was then transferred to the corporation's nonprofit arm, Chugach Heritage Foundation, for cultural and historic preservation.
"Let it be acknowledged that this land and its waters are the irreplaceable birthright of the Chugach, Eyak and Tlingit People of Alaska," according to a land acknowledgment in the transfer documents. "As a living part of the historic and cultural foundation of Alaska Native People, the vital legacy of this land is to utilize, preserve, and promote the tradition and culture of the Chugach region. Let the natural beauty, spiritual significance and cultural history of this land be forever and only in the trust of the Chugach People and their descendants."
The remote geography of the site makes it tough to reach, although the corporation eventually plans to utilize the area, Levshakoff told Tribal Business News. For example, Chugach hosts a spirit camp in summer months on an island in Prince William Sound for language, dance and subsistence classes for Chugach people. "But Prince William Sound is sheltered (and) a little more accessible than this would be," Levshakoff said.
Regaining ownership to this specific parcel has been a long time coming, according to John F.C. Johnson, vice president of cultural resources for Chugach, which represents the interests of about 2,600 Chugach, Eyak and Tlingit shareholders.
The Chugach Alaska Corporation, which was founded in 1972 under the Alaska Native Claims Settlement Act (ANCSA) — in which Congress allocated 44 million acres of land to be held in corporate ownership among Alaska Native shareholders of 13 regional corporations — had previously selected Point Martin for land conveyance from the federal government.
"Chugach selected and received conveyance to numerous historical sites under ANCSA," Johnson said. "This site was one of the selections. However, it was not available at the time due to private ownership. Through the efforts of the partnership with TNC, we are pleased that these lands will be returned to Native stewardship."
Now, Alaska Native People of the Chugach Region can rest assured the area will once again be honored and preserved for future generations. In 1883, a Norweigen explorer took several funerary items from the Point Martin village and burial sites in the Chugach region. The items later ended up at the Staatliche Museum in Berlin, Germany. In 2018, the museum returned nine artifacts to the Chugach people, including to Johnson himself.
Now, Johnson said, "there is great opportunity to continue to work with the Berlin Museum to collaborate and share history and knowledge."
"The main purpose is to preserve the land's cultural value and opportunities for current and future generations, so that we can continue to grow culturally and spiritually," Johnson said. "This site is not just a historical site, but a living part of our culture that needs to be awakened and used by the people."