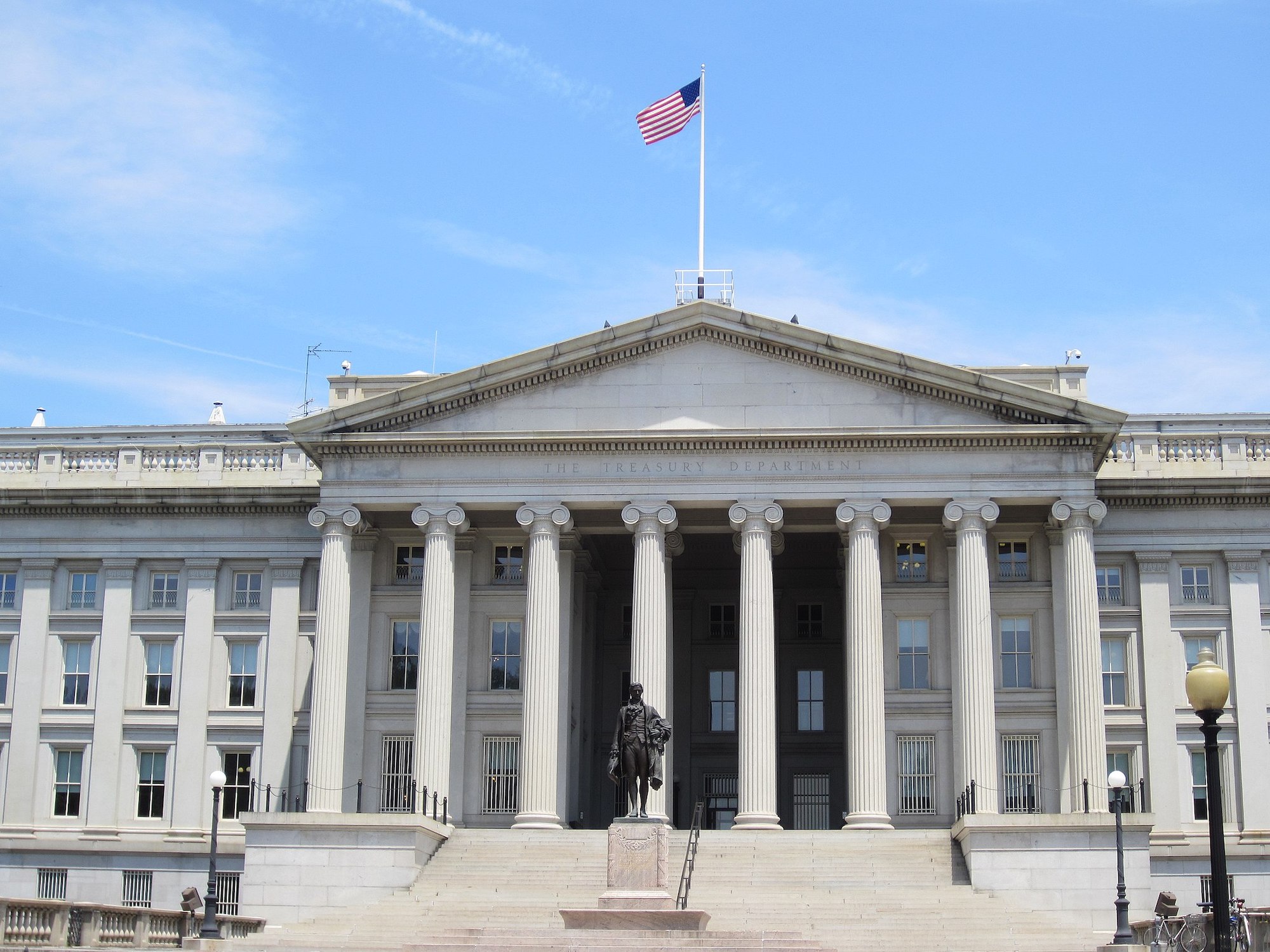 Details

Economic Development
WASHINGTON — The U.S. Department of the Treasury yesterday told tribal leaders that they have two more weeks to meet each of the two respective deadlines involved with the $20 billion tribally-focused coronavirus relief portion of the American Rescue Plan (ARP).
"Treasury has made the determination to extend the deadline for requesting funds in the Treasury Submission Portal for the first payment from Monday, May 24, 2021 to June 7, 2021, 11:59 PST," Nancy Montoya, Treasury's Tribal Affairs Program Coordinator, wrote to tribal leaders in an email and letter. She is the point of contact for tribal consultation with the department.
"Additionally, because of this first extension, Treasury has also made the determination to extend the second deadline for confirming 2019 employment numbers in the Treasury Submissions Portal for the second payment from June 7, 2021 to June 21, 2021, 11:59 PST," she added.
Many of the 608 entities (574 federally recognized tribes and 34 additional sub-bands with governing bodies) eligible for a slice of the first $1 billion in ARP funding have already turned in their applications, but even those who have done so admit it has been a challenge to meet the on-the-ground needs of their constituents while also fulfilling seemingly arbitrary deadlines set by the federal government.
To get a slice of the additional $19 billion, tribes must confirm previously supplied enrollment numbers by the June 7 deadline and gather employment numbers for Treasury by the June 21 deadline.
[RELATED: DOWN TO THE WIRE: Tribes scramble for piece of $20B American Rescue Plan funding]
Claudia Gonzales, chairwoman of the Picayune Rancheria of Chukchansi Indians in California, said her tribe has worked diligently to meet various deadlines involving COVID-19 relief under both the Biden and Trump administrations, but her own tribe's lawyer, Brendan Ludwick, said at the same time that it has felt like going through "gymnastics to spend the funds correctly."
Ludwick noted that under the Trump administration's tribal pandemic funding, tribes had only one year to spend funds before they were to be returned to Treasury, but this time there is approximately five years to spend ARP monies, "so that's more time to plan to do more good things for the tribe."
Will Stringer, a policy specialist with NAFOA, formerly called the Native American Finance Officers Association, shed light on some problems involving the ARP application process for tribes to date.
"I believe there were some concerns expressed (from tribal leaders) about connectivity and technical issues," Stringer said.
However, Stringer added that "the process is very straightforward" for tribes to apply for all three streams of money when everything technical is working as it should.
Treasury acknowledges some of the difficulties.
"Over the past two weeks, Treasury has received many requests from Tribal leaders to extend the deadline for submitting required information for the two payments," Montoya wrote in her letter. "In particular, Tribal governments requested additional time to address technical challenges or connectivity issues impacting their ability to request funds for the first payment in the Treasury Submissions Portal."
Under the Trump administration, Treasury refused to extend many of its coronavirus relief-related funding deadlines, which was a point of contention for many tribal leaders.
Meanwhile, the Biden administration held three official consultation sessions with tribes regarding the ARP funding and four informational sessions.
Treasury officials are encouraging tribal leaders to act fast despite the extended deadlines.
"While the deadline for the first payment has been extended to June 7, 2021, we encourage Tribal governments to request their funds in the Treasury Submission Portal right away," Montoya wrote. "After the first submissions of information, the first payment will be distributed 4-5 days after submission to assist you in addressing the economic and public health impacts in your Tribal community."
Want more news about the $130 billion tribal economy?
Tribal Business News publishes thoroughly reported and well-crafted stories about Native businesses and entrepreneurs, growth and expansion strategies, best practices, economic data, government policy and other relevant business news. Tribal Business News is required reading for tribal council members and leaders of Native businesses, as well as state and federal legislators, policymakers, economic developers, entrepreneurs, bankers, lawyers and anyone interested in doing business in Indian Country.
Sign up for our free newsletter to track Native business and the tribal economy. Or sign up for a discounted subscription ($99/year — use coupon code "TBN21") to gain full 24/7/365 access to our business news reporting. Megwetch.