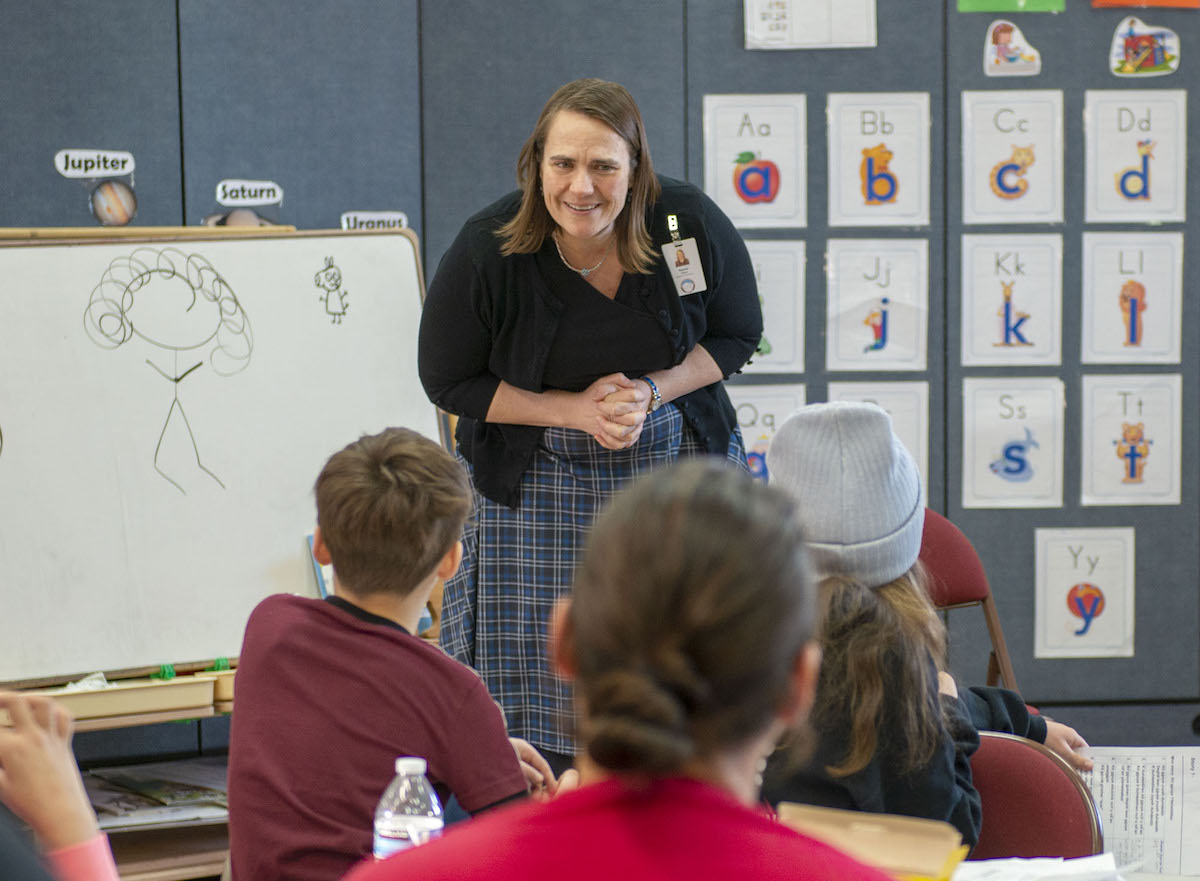 Details

By

Erin Tapahe

Economic Development
Leveraging American Rescue Plan Act funding, the U.S. Department of Education has awarded approximately $20 million in American Indian Resilience in Education grants to tribal educational agencies.
The funding, which is aimed at cultural, health, education and workforce preparation programs for students pre-kindergarten through grade 12, comes in response to the COVID-19 pandemic and as part of the department's commitment to "equity, meaningful consultation, and relief for Tribal Nations." The grant is a one-time base and awarded over the span of three years.
Fifteen tribal educational agencies spanning 12 states received grants ranging up to $480,000.
Among the awardees, the Pinoleville Pomo Nation in California received just shy of $400,000 for its plan to create full-time and part-time positions to help the youth in the community by focusing on their college and career goals, cultural education and school attendance.
"(Culture education) creates higher self esteem for (Native youth) in a place of belonging," Pinoleville Pomo Nation Vice Chairperson Angela James told Tribal Business News.
According to James, the Native youth in her community have suffered various challenges from the pandemic, including a decrease in social interaction and an increase in depression and anxiety, which also lead to an uptick in suicide attempts. As well, some students struggled with broadband connections, which affected their school attendance when they were not able to log in.
James believes that many Native youth do not learn about college or think about their career pathways until it is too late. She hopes that with the additional staff members, the tribe will be able to provide the Native youth in the community a pathway to be more successful.
Other grant recipients included: Aleut Community of St. Paul Island Tribal Government, Burns Paiute Tribe, Coeur d'Alene Tribe, Douglas Indian Association, Forest County Potawatomi Community, Fort Peck Assiniboine and Sioux Tribes, Karuk Education Department, Kenaitze Indian Tribe, Lac Courte Oreilles Ojibwe Schools, Mashpee Wampanoag Tribe, Navajo Nation, San Carlos Apache Tribe, Seneca Nation of Indians, and Wichita and Affiliated Tribes.
For its part, the Kenaitze Indian Tribe in Alaska will use the more than $372,000 grant to create cultural programs for the youth and teachers to help bring more awareness and knowledge of the Alaska Native experience.
The Kenaitze Tribe plans to bring on three full-time liaison positions to make the connection between families, the tribe, school district and community resources. The liaisons will evaluate the students and help them find resources by connecting them with professionals for various needs, ranging from dental care to social emotional help.
The tribe also will hire an additional coordinator to help students during transitional points during their education, such as the change from preschool to kindergarten, elementary school to middle school, or high school to college.
"We're very excited about having this funding and being able to provide additional support to our students," Kenaitze Tribal Council Chair Bernadine Achison told Tribal Business News.
Atchison recalls growing up and hearing negative comments about her Alaska Native heritage. She saw white students bully Native students for no reason other than their heritage, which made her feel insecure and afraid. She said she started doubting herself and felt as if she was not living up to the potential she could achieve because she was scared. It was not until her 20s that she started learning about her culture, ancestors and where she comes from. She became more involved with the tribe and continues working to help the youth not have to face what she went through.
Rachel Gilbert, education director at the Kenaitze Indian Tribe, has seen Native students have two options: assimilate and brush their cultural identity aside to fit in or live their culture and stand out with the possibility of being persecuted.
The Kenaitze Tribe wants to combat this challenge and is working closely with tribal educators and the local school system to help ensure students learn more about Alaska Native culture and history.
Atchison is hoping this system will create more respect among the community and will provide a larger understanding of Alaska Native heritage. It is important for Achison to work toward improving the Native student experience from her negative personal experience because she sees the youth as future leaders.
"(Native youth) are our future generations so we better invest in them because they're the ones that are going to be stepping up to the plate,"Atchison said. "They're the ones that are going to be sitting on the tribal council."
Gilbert believes it is important to help Native students develop their identity but it can be hard for students because they are marginalized in the school system.
"Empowering them through identity exploration by learning about where they come from and the tribe's core values allows for them to grow academically by knowing who they are," Gilbert said.