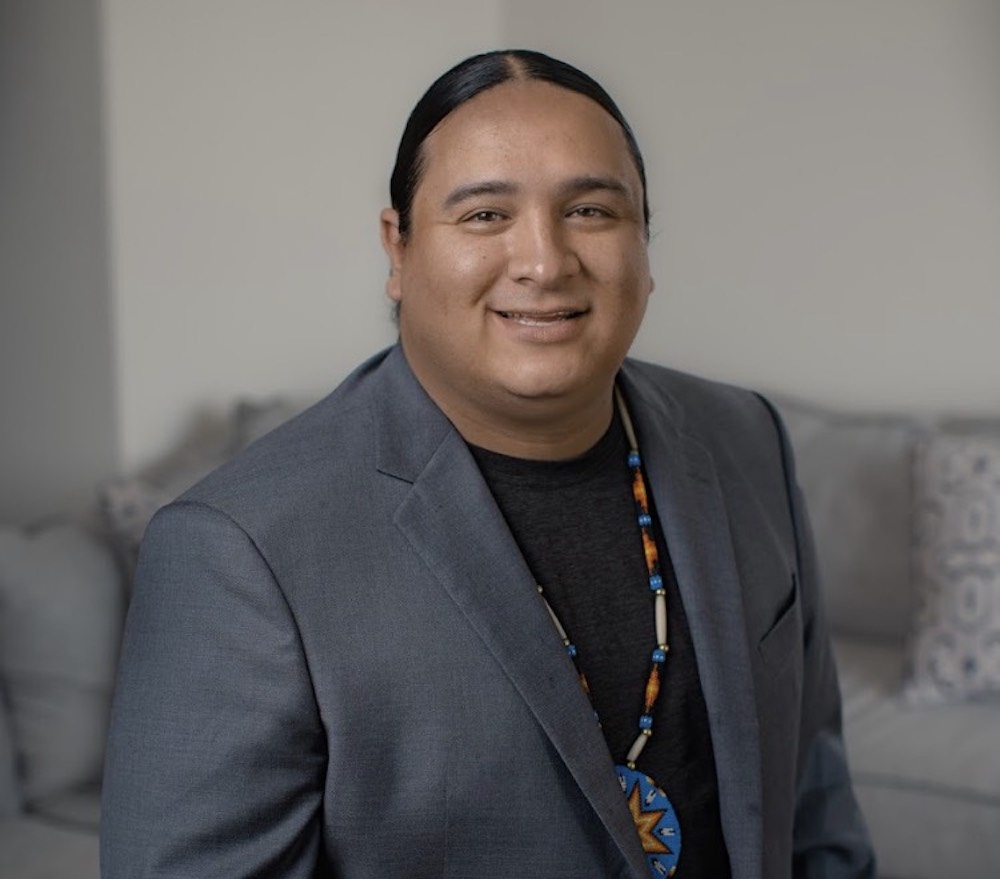 Details

By

Erin Tapahe

Economic Development
RAPID CITY, S.D. — NDN Collective aims to redistribute $50 million in grant funding from the Bush Foundation to help close the racial wealth gap for Indigenous people in North Dakota, South Dakota and Minnesota.
The St. Paul, Minn.-based Bush Foundation selected Rapid City, S.D.-based NDN Collective and St. Paul, Minn.-based Nexus Community Partners in its latest $100 million round of funding, announced in mid December.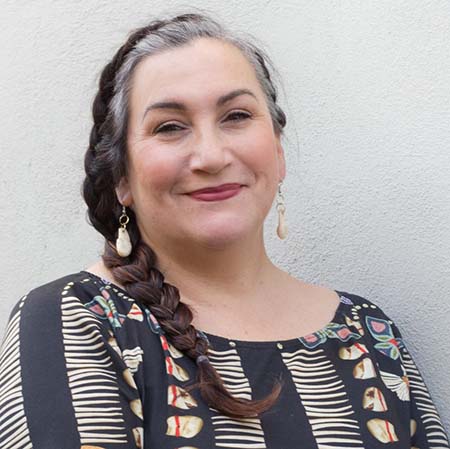 Eileen Briggs, grantmaking director at the Bush Foundation. (Courtesy photo)According to Eileen Briggs, grantmaking director at the Bush Foundation, the foundation believes wealth gaps are an important issue of focus because they are generational in nature and serve as a reflection of race-based policies in the U.S.
"We committed $100 million to seed community trust funds, which will address wealth disparities caused by historic injustice," said Briggs, a citizen of the Cheyenne River Sioux Tribe. "We believe these trust funds will directly invest in black and Native American communities across our region through grants to individuals."
The Bush Foundation grant process happened in two parts, starting with an application to narrow the submissions to a group of finalists. The Bush Foundation and a panel made up of community members in South Dakota, North Dakota and Minnesota then interviewed the finalists, with the community members sharing their opinions and recommendations.
Ultimately, the process led the Bush Foundation to choose NDN Collective and Nexus Community Partners, a community-building nonprofit that works to create more engaged and powerful communities of color.
The grant differs from typical Bush Foundation funding in that the money was awarded to the organizations themselves to create the community trusts, instead of for specific projects. Briggs said that NDN Collective and Nexus already demonstrated trust in helping their represented communities and have experience in providing grants, loans and financial assistance to individuals. They can use the money from the Bush Foundation to continue the work they are already doing, she said.
NDN Collective was founded in 2018 by Nick Tilsen, who is Oglala Lakota and serves as the organization's president. The Indigenous-led nonprofit works to "defend, develop and decolonize."
To date, NDN Collective has already provided approximately $25 million to 500 different organizations within Indian Country through its NDN Changemaker fellowship and Community Self-Determination grant program.
"There's a lot of Native people that are brilliant and they just need resources. That's what we do is invest in the self determination of Native people," Tilsen told Tribal Business News. "It's a need that exists out there and resources need to be put in the hands of the Native people so they can change the outcomes and transform their communities."
NDN Collective is organized into four different sections of grantmaking, community development and social enterprises, loan funding and activism. Grants are made available for organizations and individuals to create change in Indian Country. Community development and social enterprise projects are organized by NDN Collective. Loans can help business opportunities for Native entrepreneurism. NDN Collective also supports organized activism for policies designed to build Indigenous communities.
"It is imperative that these funds (from the Bush Foundation) be stewarded by organizations that have deep understanding of and connection to the communities that they serve and these stewarding organizations are going to determine how the funds are distributed," Briggs said.
The Bush Foundation also is providing $500,000 to each organization in addition to the $50 million to help NDN Collective and Nexus to design their respective community trust funds, which will help cover expenses needed to establish a legal structure, properly staff the trusts and support the overall program.
Tilsen expects NDN Collective will design its plan over the next nine or 10 months and then be ready to receive the $50 million grant. NDN Collective will engage tribal communities, members and people benefitting from this grant into the planning process for ideas.
"We don't have the method of how we're going to do that, but we have a lot of good ideas and we're made up of a bunch of entrepreneurs, artists, organizers, activities and community practitioners that we're going to call upon to help us in the design process," Tilsen said.
After the design phase, the Bush Foundation will provide the $50 million over the course of a year. Once the funding is distributed, it will be up to NDN Collective and Nexus to determine how the money will be spent and how long the trusts will last.
"They (NDN Collective and Nexus) have trust and respect for the people they serve and a component of this work is to do deep engagement with communities and design a program that will most benefit individuals in their region," Briggs said.
In the fourth quarter of 2022, NDN Collective hopes to launch an application for grants to help start small businesses, repair houses, buy land back for families and tribal communities. The organization hopes to start providing funds at the beginning of 2023.
"I think that Native communities are some of the most underinvested communities in the country and I think that as underinvested communities, resources are needed," Tilsen said.
Tilsen advises Indigenous people to not let financial resources or a lack thereof guide innovations. The experience tribal members have is valid and Tilsen encourages them to talk with their communities to flesh out ideas, problem solve and solidify the solutions to make positive changes.
"You're the expert of your own people and when you engage with your community, it unlocks the genius power to help your people," Tilsen said. "When you go out there, then you'll find resources to do that."
Want more news about the $130 billion tribal economy?
Tribal Business News publishes thoroughly reported and well-crafted stories about Native businesses and entrepreneurs, growth and expansion strategies, best practices, economic data, government policy and other relevant business news. Tribal Business News is required reading for tribal council members and leaders of Native businesses, as well as state and federal legislators, policymakers, economic developers, entrepreneurs, bankers, lawyers and anyone interested in doing business in Indian Country.
Sign up for our free newsletter to track Native business and the tribal economy. Or sign up for a premium digital subscription ($99/year or $10/month— cancel anytime) to gain full 24/7/365 access to our business news reporting. Megwetch.